Growing a beard is like joining a weirdly obscure men's club. The knowledge its members possess is safeguarded by mysticism, misinformation, or both. Nobody seems to have the same answer for the right beard care routine.
You've probably tried joining beard forums or searched on YouTube for tutorials. Each query has a different result with varying degrees of success.
If all the online searching has gotten your beard in knots, this guide will straighten you out.
Wash Your Beard Each Day
Some misconceptions are circulating in the beard community. One of them is that you shouldn't wash your beard daily.
This is wrong — it won't dry out your skin or beard.
There's an immense amount of sweat and sebum (natural oil) that coagulates in your beard. Leaving it will result in dry, itchy skin and a matted beard.
Aside from the poor appearance of an unwashed beard, neglecting to clean your beard is unhygienic. Your facial hair is teeming with disgusting bacteria at the end of the day.
Wash your beard with any kind of freshly scented soaps. Don't fall for a well-marketed beard product campaign. Regular shampoo works well.
After your wash, pat your beard dry. But leave it about 20% damp for oil distribution.
Moisturize With Oils
Beard oil is for conditioning the skin and the beard. It doesn't offer any styling properties whatsoever. Depending on the brand you've chosen, it may or may not leave a sheen on your hair.
You might be one of the lucky ones. You may have been gifted with the perfect beard shape. If so, your routine ends here.
If you're really unlucky, you may want to consider beard shaping. We suggest X5 Cuts or seeing your local barber.
For the majority, beard oil is a conditioner for untangling your beard. Use a few drops and rub them through your hair. Combing without an oiled beard can cause splitting.
Balms Away!
Start styling by untangling your beard. It's good practice to use a beard comb, but any regular comb should work. For big, bushy beards: use a bristle brush.
Beard balm is your one-stop styling solution. It's what holds your luscious mane in place.
Use a pea-sized dollop and work it around in your fingertips, warming it for malleability. Coat your beard by starting at the roots and stroking outward, but avoid touching the skin underneath.
With a soft brush or a boar's hair comb, shape your beard to your preference. It'll mold with the movement of the brush.
Depending on the quality of the balm, and your environment, your beard may feel waxy at first. Don't wash it out! This aftereffect will subside, and your beard will look great.
That's a Fresh Beard Care Routine
Growing a beard is a right of passage for some. But doing it right can be a little mystifying without the proper beard care routine.
A well-groomed beard requires daily washing. After that, oil it up for untangling. Then apply balm for shaping.
Now that your beard is looking fresh, check out our other articles on how to keep your beard looking great.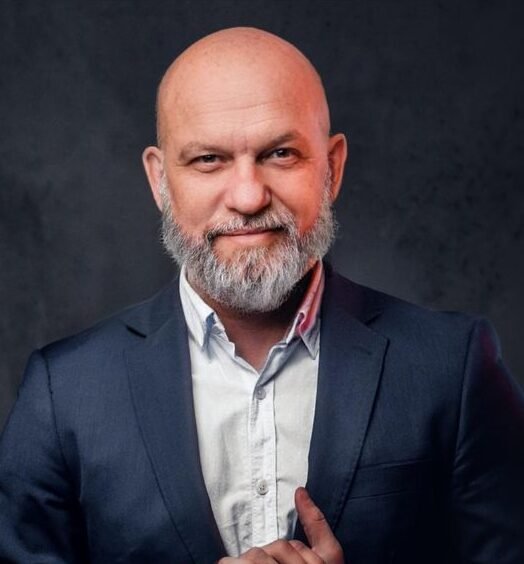 Rene Bennett is a graduate of New Jersey, where he played volleyball and annoyed a lot of professors. Now as Zobuz's Editor, he enjoys writing about delicious BBQ, outrageous style trends and all things Buzz worthy.