Taking an ACLS (Advanced Cardiovascular Life Support) course can be a game-changer in the field of healthcare. ACLS certification equips medical professionals with essential skills and knowledge to respond effectively to cardiovascular emergencies. In this article, we will delve into the myriad benefits of taking an ACLS course, exploring how this training not only enhances individual careers but also significantly contributes to improving patient outcomes and overall healthcare quality.
Understanding ACLS: A Lifesaving Skillset
ACLS is an advanced training program designed for healthcare providers to enhance their ability to respond to cardiovascular emergencies. These emergencies, often involving cardiac arrest or severe arrhythmias, require prompt and precise interventions. ACLS certification arms medical professionals with the expertise needed to assess and manage these critical situations effectively.
Improved Patient Outcomes
One of the most significant benefits of completing an ACLS course is the direct impact it has on patient outcomes. By honing the skills necessary to handle cardiac emergencies, healthcare providers can make timely decisions and administer appropriate interventions. These interventions include advanced airway management, intravenous access, and medication administration. Such swift and accurate responses are pivotal in increasing the chances of survival and reducing the risk of complications for patients experiencing cardiovascular emergencies.
Enhanced Decision-Making Abilities
ACLS training emphasizes the importance of systematic assessment and decision-making. Healthcare providers learn to interpret cardiac rhythms, identify life-threatening conditions, and determine the most appropriate course of action. This enhanced decision-making ability is invaluable in high-pressure situations, where quick thinking and precise actions can be the difference between life and death.
Team Collaboration and Communication
Cardiovascular emergencies often require a team-based approach. ACLS courses emphasize effective communication and collaboration among healthcare providers. Training scenarios simulate real-life situations, enabling participants to practice coordinating efforts with other team members seamlessly. Learning to work efficiently within a team enhances overall patient care and ensures a coordinated response during emergencies.
Increased Confidence and Preparedness
ACLS certification instills confidence in healthcare providers, enabling them to approach emergency situations with a calm and composed demeanor. Confidence is pivotal in crisis management, as it ensures that medical professionals can focus on the task at hand without succumbing to panic or uncertainty. By completing an ACLS course, healthcare providers are better prepared to handle the complexities of cardiovascular emergencies, leading to more positive outcomes for patients.
Compliance with Industry Standards and Guidelines
In the ever-evolving field of healthcare, staying updated with the latest guidelines and best practices is essential. ACLS courses are aligned with the guidelines established by renowned organizations like the American Heart Association (AHA) and the American College of Cardiology (ACC). Completing an ACLS course ensures that healthcare providers are well-versed in the current standards of care, promoting adherence to industry regulations and guidelines.
Career Advancement Opportunities
From an analytics perspective, individuals with ACLS certification often find enhanced career prospects. Many healthcare facilities prioritize hiring professionals who possess ACLS certification due to the advanced skillset and expertise it represents. Additionally, ACLS-certified healthcare providers are better positioned to assume roles in critical care units, emergency departments, and other specialized areas within the healthcare industry. The certification serves as a testament to the individual's commitment to ongoing education and excellence in patient care, making them valuable assets to any healthcare organization.
Cost-Effectiveness and Resource Optimization
Cardiovascular emergencies can strain healthcare resources significantly. By having a team of ACLS-certified professionals, healthcare facilities can optimize resource allocation efficiently. ACLS training equips healthcare providers with the skills to manage emergencies in a cost-effective manner, reducing unnecessary expenses and ensuring that resources are utilized judiciously. From an analytical perspective, this translates to better financial outcomes for healthcare organizations, allowing them to allocate budgets more efficiently.
Continual Learning and Skill Refinement
The field of healthcare is dynamic, with new research findings and technologies emerging regularly. ACLS certification is not a one-time achievement but a stepping stone for continual learning and skill refinement. Healthcare providers with ACLS certification are encouraged to participate in regular refresher courses, ensuring that their knowledge is up-to-date with the latest advancements in cardiovascular care. This continual learning approach is invaluable in maintaining high standards of patient care and adapting to changes in medical practices and protocols.
Conclusion
The benefits of taking an ACLS course are multifaceted and profound. From improving patient outcomes and enhancing decision-making abilities to fostering teamwork and communication, ACLS certification empowers healthcare providers with essential skills and knowledge. From an analytics perspective, ACLS-certified professionals contribute to cost-effective resource management and demonstrate a commitment to excellence in patient care.
In today's fast-paced and demanding healthcare environment, ACLS certification is not just a credential; it is a testament to a healthcare provider's dedication to saving lives and providing top-notch cardiovascular care. As healthcare continues to evolve, investing in ACLS training is not just an option but a necessity, ensuring that healthcare professionals are well-equipped to meet the challenges of tomorrow and make a significant difference in the lives of those they serve.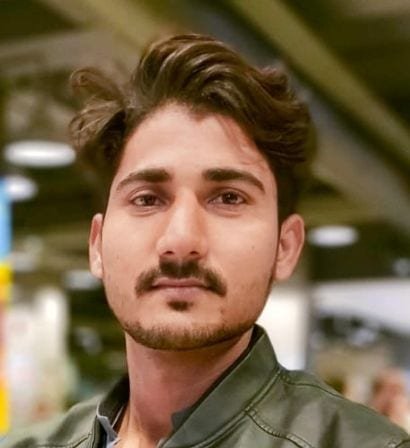 Arman Ali, respects both business and technology. He enjoys writing about new business and technical developments. He has previously written content for numerous SaaS and IT organizations. He also enjoys reading about emerging technical trends and advances.