We don't know about you, but we could definitely use a beach day! We all could. Summer of 2021 is almost here, and it's time for some long-overdue fun in the sun.
Of course, no beach day is complete without the perfect playlist. Even if your goal is to lay in your chair, bathed in sunscreen, having the right music playing in your ears makes it that much more enjoyable.
But what are the best beach songs for fun in the sun? Fortunately, we've done the hard work for you and have a list down below.
Read on, and be sure to add these to your summer jams! Keep in mind that these are in no particular order. They are just songs to get (and keep) the beach party going!
"Steal My Sunshine" by Len
This is a mid to late-1990s gem. This era of music was unique. The 90s were brought in by alt-rock and grunge bands like Nirvana, Stone Temple Pilots, early "pre-emo" Green Day. And the decade was rung out by unique mixes of ska, rock, light hip hop, and alt-pop bands like Smashmouth and Sugar Ray.
This unique "melting pot" of music gave way to this timeless classic by Len. The music is a fun, catchy mix of Beck, 80s electronic influences like Human League coupled with lyrics about summer fun on the beach.
It's a song everyone can get behind. Also, given its popularity, it's a song that probably everyone in your beach crew knows by heart. A summer sing-a-long is unavoidable.
"Got to Give It Up" by Marvin Gaye
This is just a cool song all-around. There's really no other way to slice it. This song works at a party inside, or outside at the beach.
If someone asked you "what song would you want to be the theme song for your everyday life?" This one would be the answer. Trust us.
If a song is great enough for you to brush your teeth to, it will definitely be a good fit for your summer beach party.
"Get Lucky" by Daft Punk
One of the greatest songs of the past decade. Unfortunately, Daft Punk is no longer together, but during their tenure, they created some of the best jams for dancing and beach days that we've ever heard.
Coupled with Pharrel, you have no choice but to nod your head or dance when this song is on. This is a song for the party vibe. Bring out the beach balls and volleyballs and let the good times roll with this jam!
"Cruel Summer" by Bananarama
Probably the most iconic summer song on our beach playlist.
In my opinion, there are two beach vibes: the party vibe, and the "chill out and tan in your beach chair" vibe." This song works for both.
If you're with a group of people, everyone will start singing along and dancing. If you're on your own, you can just put on your earbuds, sit back, and watch the waves roll in as you listen to this one.
If your goal is to just chill out and listen to music while watching the waves, shop these sunglasses with speakers. They're the perfect accessory to the chill beach vibe.
Beach Songs Unleashed
We've given you some great beach songs to add to any summer playlist. Now go out and create your own memories to these iconic jams.
Whether you're relaxing in your beach chair, or dancing in the sand with friends, now you've got some summer songs to make sure everyone has fun in the sun.
These timeless hits, mixed in with your own summer selections, will leave you having anything but a cruel, cruel summer.
What are some of your summer favorites? Comment below. We'd love to hear your feedback.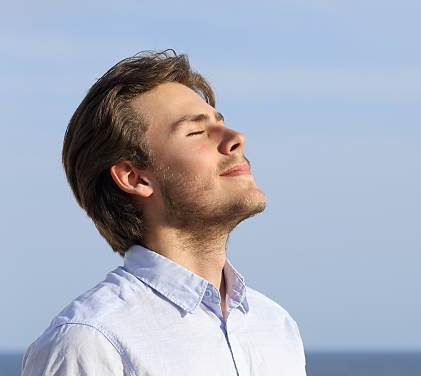 My name is Tom William a expert content creator and SEO expert having Proven record of excellent writing demonstrated in a professional portfolio Impeccable grasp of the English language, including press releases and current trends in slang and details.