Companies in the modern digital era collect massive amounts of data from a wide range of sources. Strong customer database software is essential for businesses to make use of this data and draw useful conclusions. A better customer experience, more precise advertising, and simpler processes can all result from a company's investment in the correct customer data management and analysis software. We'll go deep into the features, benefits, and applications of the top customer database software packages on the market today.
Table of Contents
Recognising the Value of a Customer Database
Improving Connections with Clientele
An efficient customer database programme stores all relevant data about customers in one convenient location. It facilitates the collection and management of information on customers, including their identities, purchase histories, preferences, and interactions with the company. This all-encompassing perspective allows firms to adjust their interactions with customers, providing them with a better overall experience and fostering deeper connections with them.
Organising Advertising Efforts
The key to successful marketing is learning about and catering to your target demographic. With the help of customer database software, companies may divide their clientele into distinct groups defined by demographics, buying habits, and other factors. Companies can improve the effectiveness of their marketing efforts, content delivery, and conversion rates by segmenting their consumer base.
Enhancing Productivity in Daily Operations
Automated data entry, data validation, and the elimination of duplicate records are just some of the benefits of customer database software. Data entry mistakes are avoided, data correctness is ensured, and time is saved thanks to these features. The ability to efficiently obtain client data, answer questions, and provide assistance is greatly enhanced by improved data management.
Best Database Software for Customers
The best customer database software helps firms realise the full value of their data in the following ways:
Customer Relationship Management Programmes
Software for managing and analysing contacts with customers across the customer lifecycle is called customer relationship management (CRM). It can help you organise your contacts, monitor your leads, organise your sales pipeline, and analyse your results. Examples of prominent customer relationship management systems include Salesforce, HubSpot CRM, and Zoho CRM.
Management systems for relational databases (RDBMS)
RDBMS is a time-tested method for managing large amounts of structured customer data. It provides a framework for organising data into tables, rows, and columns, facilitating the development of complicated associations and the execution of complex queries for the benefit of organisations. Oracle Database, MySQL, and Microsoft SQL Server are all well-liked RDBMS alternatives.
Relational Databases
When dealing with enormous amounts of unstructured or semi-structured client data, NoSQL databases provide a flexible and scalable option. Real-time analytics, individualised content delivery, and CMSs are some of their strongest use cases. MongoDB, Cassandra, and Redis are just a few of the most well-known NoSQL databases.
Using the Cloud for Database Needs, Version 2.4
Businesses can save money, time, and effort by switching to cloud-based database systems. These services store and process consumer data in the cloud, doing away with the need for cumbersome and expensive on-premises infrastructure and ongoing upkeep. Amazon RDS, Google Cloud Spanner, and Microsoft Azure SQL Database are among the best cloud database services available.
Selecting the Appropriate Customer Information Management System
Several things should be taken into account while choosing a client database programme:
Expandability
It's important for businesses to have software that can expand in tandem with their needs as their client base and data needs do. Scalable solutions guarantee uninterrupted operations and eliminate slowdowns as data needs expand.
Integration Skills
Integration with preexisting systems is essential, especially in the realms of marketing and e-commerce. A consolidated picture of client information and effective information sharing throughout departments are both made possible by seamless integration.
Safety and Regulations
The security of client information is crucial. The selected programme needs to have strong safety functions including data encryption, access controls, and conformity with industry standards like GDPR and CCPA.
Usability and Learning Curve
For widespread uptake and effective application, it is essential to provide simple interfaces and logical processes. The onboarding process might go more smoothly if you choose software that provides extensive training materials, documentation, and support.
Conclusion
In conclusion, organisations who are serious about maximising the value of their customer data should invest in high-quality customer database software. The features and capabilities of customer relationship management (CRM) software, relational database management systems (RDBMS), no-sql databases, and cloud-based solutions allow businesses to strengthen relationships with customers, expedite marketing, and boost productivity. Scalability, integration options, security, and user friendliness are just few of the factors that should be considered before making a software purchase. Businesses in today's data-driven market can gain a competitive edge by maximising the value of their data with the help of the proper solution.
FAQs
What is CRM software?
Businesses may store, manage, and analyse customer data with the help of customer database software. It aids in boosting customer satisfaction, optimising marketing, and increasing productivity.
Why is it beneficial to use a client database?
An increase in customer satisfaction and loyalty is only one of many outcomes that may be achieved via the use of customer database software.
In what ways might a customer database management system be improved?
A company's objectives and demands will determine which customer database software will serve it best. Salesforce, HubSpot CRM, MySQL, MongoDB, and Amazon RDS are just a few of the many alternatives.
Can software that maintains a client database talk to other programmes?
Marketing automation software, email marketing platforms, and e-commerce platforms are just some of the systems that can be combined with customer database software. With integration, all client information can be seen in one place, and data can be shared quickly and easily.
How critical is it that customer database software has robust security measures in place?
Protecting sensitive client data is a top priority for any customer database software. Data encryption, user permissions, and regulatory compliance are just a few examples of what kind of safety features the selected programme should offer.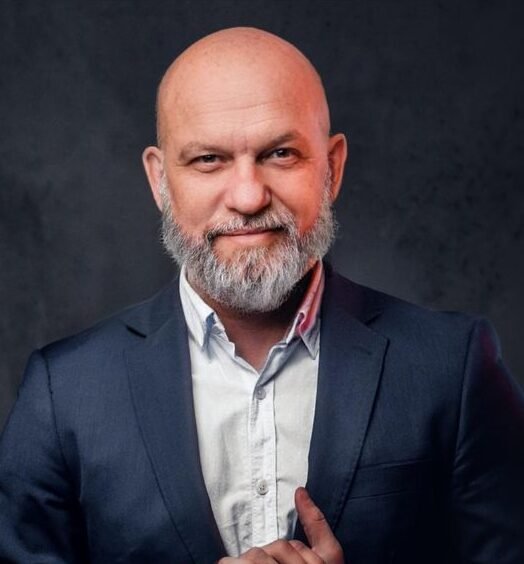 Rene Bennett is a graduate of New Jersey, where he played volleyball and annoyed a lot of professors. Now as Zobuz's Editor, he enjoys writing about delicious BBQ, outrageous style trends and all things Buzz worthy.