As the sun sets on Santa Monica Boulevard, there is a bustling interplay between hip boutiques and emerging eateries. It's a snapshot of the evolving relationship between the retail and hospitality sectors and reflects a growing trend across the U.S.
From the tech-led hubs of San Francisco to the cultural epicenters of New York, these two industries is reshaping urban landscapes and consumer experiences.
The American consumer has evolved. The desire for a cohesive shopping experience – combining retail therapy and great gastronomy – is evident. Retailers have taken note. Now coffee shops within bookstores or exclusive lounge spaces in high-end boutiques are becoming commonplace.
Simultaneously, hotels are also embracing retail concepts. In Miami, tourists visiting some of the city's top boutique hotels might find a curated selection of local artisanal products in their rooms, bridging the gap between stay and shopping.
What is driving this trend? Gonzalo Borsani, an expert in restaurant and commercial development, believes it is down to the demands of today's consumers: "The millennial and Gen Z demographics often prioritize experiences over mere acquisitions," he says.
"The U.S. retail and hospitality sectors, recognizing this shift, are collaborating more than ever. Shopping districts like Los Angeles's famed Rodeo Drive or Chicago's Magnificent Mile are now interspersed with luxury retail and unique dining experiences. It's not uncommon to shop for designer wear and then be directed to a partnered restaurant for a special discount or an exclusive menu."
Borsani has been at the forefront of urban regeneration for several years. He was instrumental in developing a new commercial zone in La Plata, Argentina, and was integral to the consultation process for the Baxar market area.
It is now an important hospitality zone in one of the country's most populous and largest provinces because of his efforts.
Borsani reveals another standout trend reshaping the retail-hospitality landscape in major U.S. cities: the emergence of pop-ups. These temporary spaces, often a fusion of retail and dining, offer brands a platform to engage with customers in a more intimate setting
He says: "A fashion brand might collaborate with a celebrity chef for a weekend pop-up in New York's SoHo, crafting a unique brand narrative, Such intersections allow for mutual brand elevation, letting businesses tap into diverse audiences."
Borsani is a judge and member of the Fundación Pro Humanae Vitae (FPHV), which assesses commercial development work and looks at the economic impact of these fusion developments.
Borsani says a collaborative approach between retail and hospitality is proving to be more than just a fleeting trend; it's an economic strategy: "The fusion facilitates job creation, drives tourism, and enhances local economies.
"If you look at downtown revitalization projects, as seen in areas of Atlanta and Dallas, they often leverage this synergy. By fostering a balanced growth of retail and hospitality, city planners aim to create vibrant, self-sustaining urban ecosystems catering to residents and tourists."
Borsani adds that technology is also fueling this transformation. As a judge for the Desarrollo Urbano y Economico de la Ciudad de La Plata, ensuring businesses were embracing new frontiers was an important part of economic growth and regeneration for the area.
He says this process now enables U.S. brands to integrate much more smoothly and learn more about their customer: "By leveraging data analytics to understand consumer behavior, it can lead to more personalized shopping and dining experiences.'
However, while the mutual growth strategy holds promise, it can be challenging. Real estate prices are soaring in prime urban locales, and retailers and hospitality providers need help finding spaces that can facilitate collaboration without compromising individual brand identity.
Moreover, as the lines blur, the competition intensifies. Borsani has in-depth experience of enabling brands to recover and revive urban centers.
He introduced the first Rip Curl franchise to La Plata and also enabled fashion brand Ginebra's first franchise in the region. Borsani was also instrumental in reviving the fortunes of the ailing clothing brand Kosiuko, making it into one of Argentina's most successful franchises.
Borsani says the solution is for retailers venturing into hospitality and vice versa must ensure they retain their core brand essence: "If they can do that while adapting to the nuances of the new sector they will be on track for success," he says.
"And as brands collaborate and innovate, the gain for the consumer is they stand to gain richer, multi-dimensional experiences."
Luciano Abitoul is the mastermind behind Ginebra, a contemporary women's fashion label infused with classic design elements. Borsani's initiative established the brand's maiden franchise in La Plata.
Abitoul speaks highly of Borsani, praising his unmatched business prowess and dedication: "Gonzalo was instrumental in introducing Ginebra's unique designs and store ambience to La Plata," he says.
"Gonzalo's distinct insight into the local market landscape allowed him to pinpoint the optimal location for the brand. His skill in crafting strategic alliances significantly bolstered the franchise's profitability.
There is no doubt Gonzalo possesses profound knowledge of market dynamics, encompassing the potency of social media platforms and the art of collaborating with influencers. He played a crucial role in fortifying the brand's identity in the region. "
Diego Rodriguez Bosch is the Brand Manager of Rip Curl Argentina. He worked with Borsani to establish the first location of the surf label in La Plata: "Gonzalo's entrepreneurial spirit played a pivotal role in expanding our reach," he adds in agreement.
"He assembled an exceptional team and faced many challenges, which he overcame quickly to allow us to find the ideal commercial space.
"Thanks to Gonzalo, we entered the market in a robust position and our sales soon surpassed expectations. He has a meticulous eye for detail regarding market analysis and research."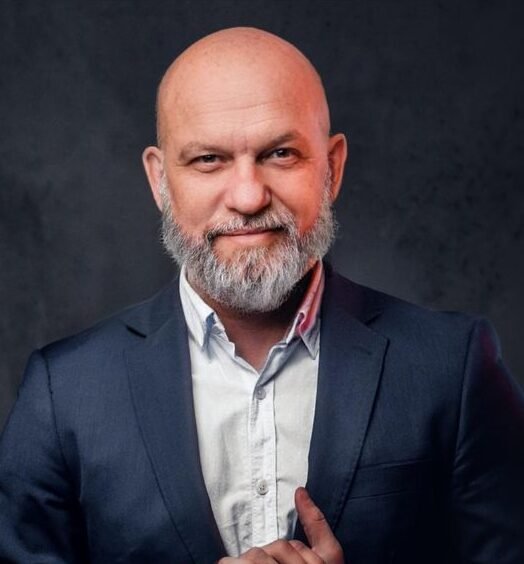 Rene Bennett is a graduate of New Jersey, where he played volleyball and annoyed a lot of professors. Now as Zobuz's Editor, he enjoys writing about delicious BBQ, outrageous style trends and all things Buzz worthy.