The novelty and shocking nature of butter boards have contributed to their widespread popularity. However, they are far more convenient and tasty than any alternative boards. I will show you how I create mine.
Table of Contents
What is Butter Board?
The short answer is butter, and the board is the spreading surface. However, that is not all there is to it! Joshua McFadden came up with the idea for this dish. Justine Snacks, who first proposed the idea on TikTok this autumn, now hopes to popularize them to the extent that they replace the traditional charcuterie board. It is all about bringing butter to a huge crowd in an unconventional way.
Even if butter boards don't replace charcuterie boards, I predict they'll be a big hit at holiday parties this year due to their low barrier to entry (salted or unsalted butter and whatever else you have on hand) and high impact (shock value).
The fact that butter boards look so extravagant is part of their allure. Instead of a flat mixture distributed across the entire board, we are much more accustomed to seeing butter in the form of a stick, a ball, or even a flower in upscale restaurants. You may make yourself feel more at ease by reaching for a piece of bread and spreading some butter on it.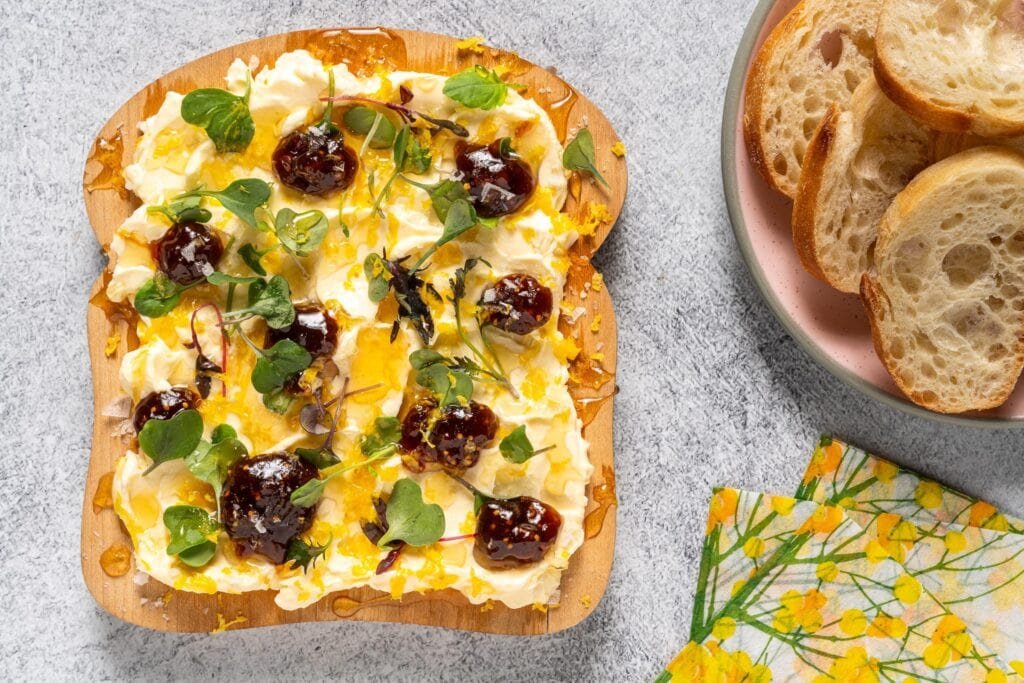 How Do you make a Butter Board?
The most challenging aspect of creating a butter board is getting the butter to the proper consistency. It's important to use butter that has been softened rather than melted or cold butter. When and how should butter be softened? I find that cubing the butter helps it get to room temperature more quickly, as does covering it with a hot cup or bowl, crushing it, or simply letting it out at room temperature for approximately 15 minutes. The most crucial piece of advice is to not melt the butter in an effort to speed up the softening process (and certainly not to use a microwave), as this will result in a different texture once the butter has cooled.
Once the butter has softened, you may spread it out as thinly as possible with a small knife or spoon on a flat plate, cutting board, or other suitable surface. To make room for the toppings you plan to add to the butter board, especially sticky ones like honey or jam, I prefer to make little swirls in the butter.
Once the butter is well distributed throughout the board, the toppings may be added. The toppings should be sprinkled equally over the butter. Put a few different things on the butter board, but don't make it too crowded. The butter, which is a key ingredient, should be visible even after the toppings have been added. It also makes the board more convenient to travel when hosting parties or storing in the refrigerator.
What are the best toppings for butter boards?
You may find versions of both sweet and savory butter boards on social media, demonstrating the boards' flexibility as both an appetizer and a dessert. If you use unsalted butter, you can add sugar to taste, or keep it savory by adjusting the amount of sea salt sprinkled on top.
Vegetables, nuts, seeds, herbs, spices, olives, roasted garlic, cheese, citrus, and peppers are all great options for savory toppings. Choose from a wide variety of delicious ingredients, such as fresh or dried fruit, nuts, seeds, herbs, jams, honey, citrus, glazes, coconut flakes, and chocolate. Whether you go for a savory or sweet spread, the toppings for your butter board are practically limitless.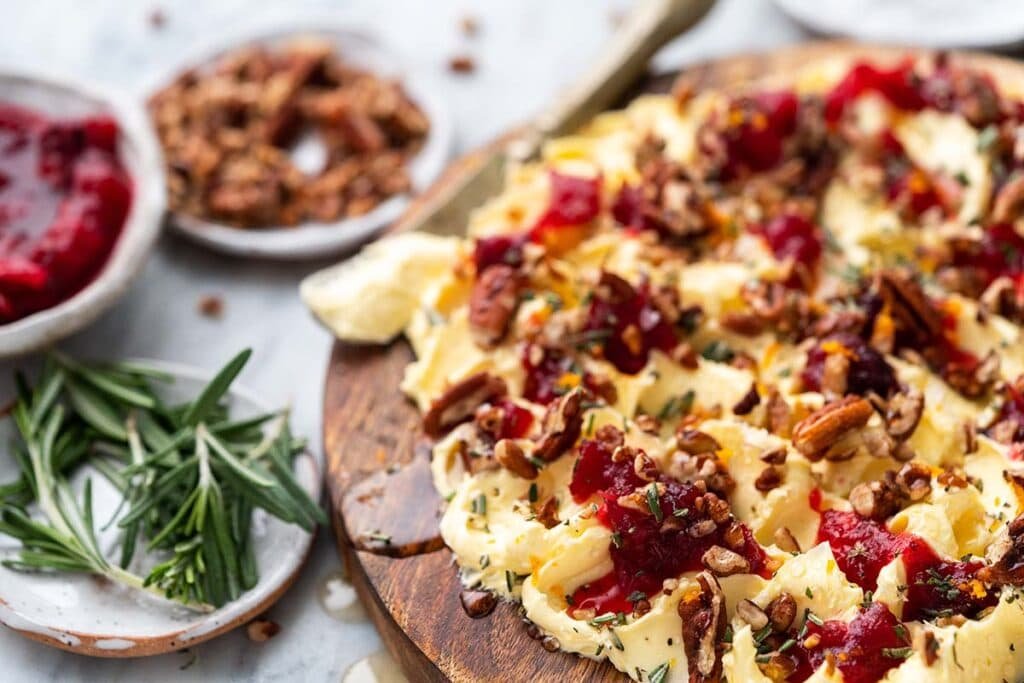 One of my favorite flavor combinations is unsalted butter with dried cranberries, pecans, thyme, honey, and sea salt; it is perfect for the holidays. They are simple to locate over the holidays, they keep well so that leftovers can be eaten the next day, and they give the butter board a delicious flavor profile that is equal parts sweet, tangy, and nutty.
What do you serve with a butter board?
Crusty sourdough bread is a popular option since it can be easily spread with butter by swiping it over the table. However, you will also notice that the butter board may be served with a wide variety of other foods, such as pita chips, naan dippers, crackers, pretzels, and chips, just like the unlimited variety of topping choices. Have some fun experimenting with the many combinations of toppings and dips you can make.
Try this butter board and experiment with different toppings and serving methods the next time you need a dish to bring to a friend's holiday party or host your own.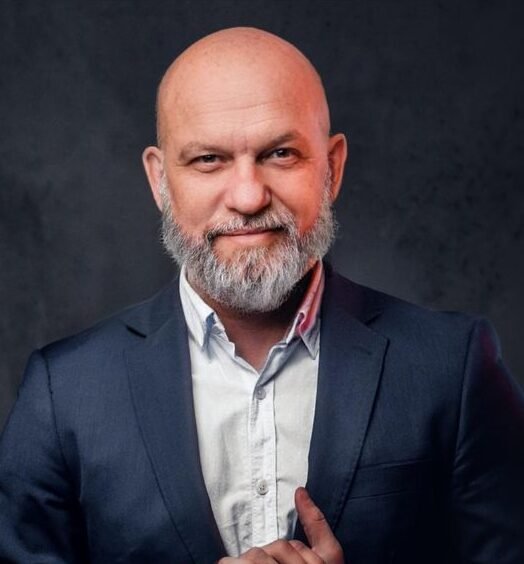 Rene Bennett is a graduate of New Jersey, where he played volleyball and annoyed a lot of professors. Now as Zobuz's Editor, he enjoys writing about delicious BBQ, outrageous style trends and all things Buzz worthy.