Are you thinking about taking up a new role this year? Do you want to move to a new job or change your current one? Well, just like you would revamp every other field in your life, you need to take some time to plan your career. As such, you will be prepared to take up a new role when it arises. Here are the top 5 ideas to consider when planning your career.
1. Write A Career Plan
Take a piece of paper and write down what you want to achieve in the next 5 to 10 years. You might be planning to become a headteacher or a manager. If that's so, how do you hope to get there? What are you expected to achieve in this career plan and how will you be able to get there? Even if that isn't part of your long-term plan, you need to have an idea of what to do in the future and write it down in your career plan.
2. Research A Role
You need to do some research about the role you want to do and do your research on it. Visit a job website and look for a vacant position for the type of job you are interested in. Don't look at the location of the job or the specific industry. Rather, you need to look at how you match the job descriptions and requirements for that job. What type of experience do you have and what is actually missing? You need to plan on what to do to fill these gaps.
3. Read More About Your Career
Once you have identified the areas you need to improve your experience, you need to read more about it. Look for guide books in your career field and look for the best way to forget ahead to achieve your career goals within the shortest time possible.
Also, you should consider reading some leadership books or career coach books to find the best way to advance in your career effortlessly. When reading these useful books, you need to make necessary notes on how to apply the information in the book for the best results.
4. Ask For Career Guidance
If possible, you need to get some mentorship on your career path. Look for an expert in your field and get the career advice you need to forge ahead in your field without any worries. Look for legitimate career coaches in your field who can help you gain the understanding and knowledge you need to improve on your career effortlessly. Take advantage of Twitter and LinkedIn to connect with other people in your field and get the best idea on how to advance in your career.
5. Think Of Projects
Look for a project that can help you advance in your career. It could be anything that helps you advance your current experience without any hassles. Even better, it can take any time from a month to a year but make sure you find ways to boost your career plans with the project. You can always ask for advice from people who have followed the same path previously to learn what you need to do to get ahead.
Final Thoughts
Most people choose careers they are passionate about. Therefore, if you want to advance in your career, you need to make sure that it is something you love and will actually advance without holding yourself back. Dunbar Education can help you to find your perfect career. Use these tips for the best results.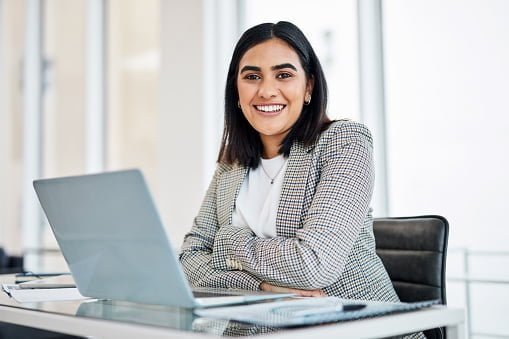 Piran is the bestselling author of the Zobuz, TheHearus and other well known Blogs. Her books have sold hundred of copies and are published in different languages.