Search engine optimization (SEO) can be extremely effective in attracting customers when rightfully utilized. However, SEO trends change constantly, requiring website owners to keep up with the latest updates. Paying close attention to particular metrics is necessary for maintaining a top-notch SEO performance. These metrics include backlinks, traffic, social shares, and more. When it comes to managing your SEO metrics, hiring an affordable SEO company would also make things less challenging. You will learn the essential SEO trends to watch out for 2021 throughout this article, so keep reading.
Voice Search Optimization
According to a DBS Interactive report, around 27% of online users now use voice search on mobile. The accomplishments of voice search technology have come a long way since the introduction of Apple's Siri, Google Assistant, and Amazon's Alexa. Because of the increasing relevance of voice search, it is safe to say that optimizing your keywords for it is a must.
One great way to do this is to consider longer phrases that most of us use in our daily conversations. The majority of voice searches are longer and more natural compared to non-voice searches. For example, the voice search query "What are the latest SEO trends for 2021?" is likely to occur more frequently than "latest SEO trends for 2021."
The Long-Lasting Impact of Artificial Intelligence
Bidirectional Encoder Representations Transformers (BERT), an NLP neural network-based technique by Google, was developed in 2018. This technique assists Google in deciphering context from search queries. BERT's potential, however, only became evident since the recent rise of AI operations.
With a higher number of businesses utilizing AI, the technology would surely leave a long-lasting impact on SEO. Powering your business with AI technology would help you maximize link-building opportunities, augment keyword research, and optimize digital platforms. You can rely on numerous keyword research tools such as Keyword Tool to speed up your research.
Video Content for Your Marketing Strategy
As of now, video content stands as the most popular media type consumed by users. Not including videos in your marketing strategy will cause you to miss out on a remarkable growth opportunity. For those who already utilize video content, make sure that you optimize your channel's name and description as well. Including essential keywords while maintaining user-friendliness would help you create the ideal channel description.
Prioritizing Mobile-Friendliness
Google implemented the so-called mobile-first indexing in 2019. Since its implementation, the search engine prioritizes the mobile versions of websites over their desktop counterparts. The cause of this change is probably the continuous increase in mobile users each year. To check how your website displays on mobile devices, you can determine its effectiveness by inspecting "mobile usability" in Google Search Console.
Conclusion
Almost all business owners strive to stay on top of the latest SEO trends to generate more sales and traffic. The metrics are also changing frequently, requiring you to reconsider everything from video content to voice search. Thankfully, maintaining an optimal SEO ranking is less challenging with countless SEO tools and SEO services. As long as you remember the latest SEO trends mentioned throughout this post, you will likely stay on the right track.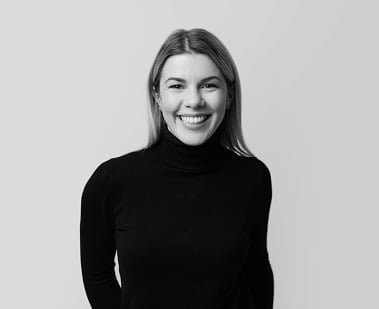 Nicole Ann Pore is a writer, an events host and a voice over artist. Travel, health, shopping, lifestyle and business are among the many subjects she writes about. Through quality and well-researched writing, she informs and even entertains readers about things that matter. She is also interested in film critiquing and filmmaking. Giving all the glory to God, Nicole graduated Cum Laude from De La Salle University Manila, Philippines with a Bachelor's Degree in Communication Arts.