OpenAI's ChatGPT has been a leading force in the field of artificial intelligence (AI) and natural language processing (NLP), always pushing the envelope of what can be achieved by AI. Recently, ChatGPT for iOS was released, making the already-powerful AI language model even more so. This update is going to completely change the game when it comes to using artificial intelligence (AI) assistants on mobile devices.
Table of Contents
Improve Your iOS Conversations with ChatGPT
ChatGPT for iOS makes it simple to have discussions that feel more natural and spontaneous. The AI model's conversational abilities have been vastly improved thanks to recent updates. As a result of its improved contextual awareness, it can now produce better answers. ChatGPT for iOS facilitates deeper connections between users, whether they are researching a topic, debating an issue, or just chatting.
Effortless Navigation and Controls
The newest release of ChatGPT has a user interface (UI) that is simplified and easy to use on iOS devices. The interface has been streamlined for use on mobile devices. Thanks to its clean design and well-thought-out menus and buttons, ChatGPT is a breeze to use.
More Languages Are Now Available
OpenAI acknowledges the value of linguistic diversity in the modern, interconnected world. Because of this, ChatGPT for iOS now supports even more tongues. As a result, you can have more open and accessible discussions with the AI assistant since you can have them in the language of your choice.
Superior Personalization Choices
With ChatGPT for iOS, you can fine-tune the AI helper to suit every whim with its extensive personalization options. You may programme it to say whatever you want it to say, make it more or less talkative, and even tell it what sort of characteristics you want it to have. This level of customization makes ChatGPT feel more like your own personal AI buddy by providing a one-of-a-kind experience.
Acceleration and increased efficiency
There have been significant efficiency and speed boosts implemented in the most recent version of ChatGPT. Conversations can now proceed more quickly and easily thanks to the AI model's improved reaction times. You can expect a quick and responsive AI experience whenever you use ChatGPT for work, play, or just plain chit-chat.
Privacy and Safety Improvements
OpenAI prioritises the safety and confidentiality of its users. ChatGPT for iOS ensures the privacy of your phone calls and text messages. The software uses cutting-edge encryption technologies and is compliant with privacy regulations to keep your information safe.
Conclusion
The iOS app ChatGPT revolutionises the field of artificial intelligence-driven virtual assistants. ChatGPT provides an unprecedented AI experience with its improved conversational experience, streamlined user interface, increased language support, advanced customization options, increased performance and speed, and strengthened security and privacy. ChatGPT for iOS is your go-to artificial intelligence buddy for anything from basic task help to in-depth knowledge acquisition to satisfying discussion.
FAQs
How do I get ChatGPT on my iPhone, please?
If you have an iOS device, you can get ChatGPT from the App Store. To get started, just google "ChatGPT" and follow the on-screen instructions.
Does iOS's ChatGPT support a plethora of languages?
ChatGPT for iOS now supports even more languages, so you can speak in your native tongue if you choose.
Can I alter ChatGPT's responses to my questions?
In a word, yes! The intelligent assistant in ChatGPT for iOS can be personalised thanks to its extensive set of settings.
Can I trust ChatGPT for iOS to keep my information safe?
OpenAI places a premium on the safety and privacy of its users. ChatGPT for iOS makes use of strong encryption technologies in addition to stringent privacy rules to keep your information safe.
How about working offline on iOS? Does ChatGPT?
ChatGPT for iOS does not work offline since it uses OpenAI's servers to process and generate responses.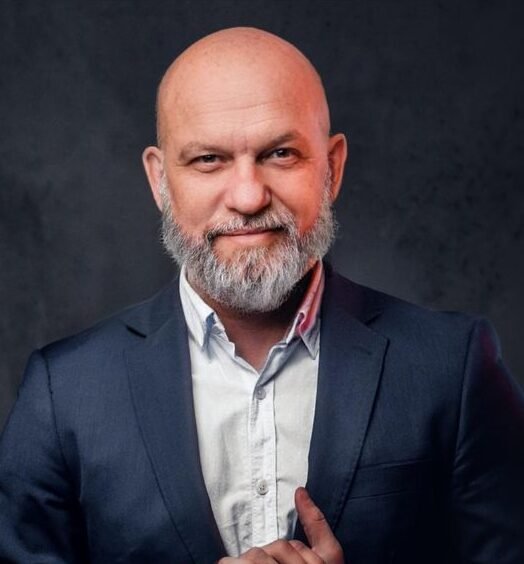 Rene Bennett is a graduate of New Jersey, where he played volleyball and annoyed a lot of professors. Now as Zobuz's Editor, he enjoys writing about delicious BBQ, outrageous style trends and all things Buzz worthy.