Bikini line hair removal is a common grooming practice for women who want to keep their bikini area free of unwanted hair. It can be done at home or in a salon, and there are several methods available. This article will discuss the different types of bikini line hair removal, from shaving to waxing, as well as the advantages and disadvantages of each method. Additionally, it will provide helpful tips on how to properly care for your skin after hair removal so that you can avoid irritation and other problems.
Benefits of Bikini Line Hair Removal
When it comes to hair removal, more and more women are turning to the bikini line. This area is a particularly sensitive one, and having the hair removed can lead to a number of physical and psychological benefits. Here we'll explore some of those advantages in more detail.
One of the biggest benefits of removing hair from the bikini line is improved hygiene and comfort. When there's no longer any pubic hair in that area, you'll find that sweat and bacteria accumulate less easily, making it easier for you to stay clean down there. That means fewer unpleasant odors or skin irritations caused by trapped sweat or dirt particles getting into your pores. Additionally, without any pubic hair in that area you don't have worry about stray hairs tickling your skin when wearing tight clothing like swimsuits or underwear – making them much more comfortable!
Removing this type of body hair can also boost your confidence both in and out of clothes! As we all know, appearance has a big impact on how we feel about ourselves – especially when it comes to how attractive we think others find us. With no pubic hair visible on your bikini line, you won't have to be self-conscious about how it looks.
Common Methods of Hair Removal
Hair removal is an age-old practice that has been around since ancient times. In today's world, there are many methods of hair removal available to us, ranging from the traditional to the more modern. No matter which method you choose, all of them have their own advantages and disadvantages. To help you decide which one is best for you, here is a look at some of the most common methods of hair removal and what they entail.
Shaving: Shaving is one of the oldest and most common ways to remove unwanted body hair. It involves using a razor blade or electric shaver to cut off hairs at their base near the skin surface. Although this method can be quick and painless (depending on how good your technique is), it also requires frequent upkeep as hairs tend to grow back quickly within days or even hours after shaving.
Waxing: Waxing involves using hot wax applied directly onto your skin in order to pull out unwanted hairs from their follicles beneath the surface layer of skin. Waxing can provide longer lasting results than shaving as it takes longer for new hairs to regrow after waxing compared with shaving; however it can be painful due its nature as a pulling process on delicate areas like your face.
Safety Considerations for Bikini Line Hair Removal
As summer approaches, many women are looking for ways to remove unwanted hair from their bikini line. For those considering a hair removal procedure in this sensitive area, safety should be of the utmost importance. Before undergoing any type of bikini line hair removal, there are several safety considerations that should be taken into account.
First and foremost, it is important to research the various methods available for removing unwanted bikini line hair and select one that is safe and suitable for your skin type. Common options include laser treatments, waxing, tweezing or electronic epilation devices such as an epilator. Each method has its own advantages and disadvantages so it is important to consider all your options before making a decision about which treatment is best for you.
Once you have selected a method of hair removal, it is essential to ensure that the salon or clinic where the treatment will take place is reputable and has experienced staff who understand safe practices when dealing with sensitive areas like the bikini line. It's also important to make sure that any equipment used during treatment has been properly sterilised prior to use in order to prevent potential infections or irritations caused by bacteria or other contaminants on the equipment being used on your skin.
Cost of Bikini Line Hair Removal
If you're looking to get rid of unwanted hair in a bikini line area, you may have considered getting it professionally waxed or lasered off. But there are other methods of hair removal that can be done at home and are cost effective.
When it comes to removing hair in the bikini line area, waxing is one of the most popular options. Waxing involves applying hot wax to the skin, which then hardens into a strip and is pulled off quickly, taking hairs with it as it goes. While this method can be effective for removing large amounts of hair with each session, it can be painful and costly depending on where you go for your treatment. The cost of a professional waxing session can range from $35-$100 per treatment depending on how much hair needs to be removed and if any special products or techniques need to be used.
If you're not keen on spending so much money for a single session but still want an effective way of removing your unwanted bikini line hairs, shaving is another option that won't break the bank when done properly at home. Shaving requires no advanced knowledge or special tools.
Tips for Getting the Most Out of Bikini Line Hair Removal
Summer is almost here, and with it comes the desire to look and feel our best in our swimsuits. For many women, one of the most important steps to achieving that goal is getting rid of unwanted bikini line hair. But getting rid of that hair can be a tricky business – so here are some tips for getting the most out of your bikini line hair removal.
Choose Your Method Carefully: There are a variety of methods for removing unwanted bikini line hair, from shaving to waxing to laser treatments. Before you commit to any one method, make sure you do your research – weigh the pros and cons carefully so that you can choose the best option for your individual needs. It's also important to keep in mind that different methods may require different levels of upkeep – so if you don't want to spend a lot of time or money maintaining your results, make sure you pick an option that fits with your lifestyle and budget.
Prepare Your Skin: Before any kind of hair removal treatment, it's important to take care when preparing your skin so that it's ready for whatever method you choose. Make sure you exfoliate beforehand ,This will help remove any dead skin cells which could cause irritation during treatment or impede its effectiveness afterwards.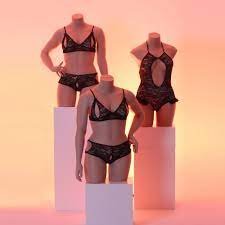 Conclusion
In conclusion, bikini line hair removal is a great way to keep your bikini area smooth and tidy. It can be done at home or in a professional salon setting, and there are several different techniques available. It's important to understand the risks of each method before making a decision on which one works best for you. Whatever you choose, make sure it is safe and effective for your individual needs.

Meet Khurram Raheel Akbar our senior content writer.  With over 10 years of experience in the field of content writing, Raheel, has established himself as an expert in creating engaging and informative content. His exceptional writing skills have enabled him to craft compelling stories that resonate with audiences across a variety of industries. Raheel's writing style is concise, clear, and impactful, making him a go-to writer for any business looking to enhance its brand's online presence. His dedication to staying up-to-date with the latest trends and strategies in content marketing allows him to create relevant and informative content that drives traffic and increases conversion rates. Raheel's passion for writing is matched only by his commitment to delivering exceptional results to his clients. Whether you're looking to revamp your website, launch a new product, or establish your brand's voice, Raheel is the senior content writer you need to bring your vision to life.