Cleveland is known for its rock and roll, and it knows how to party. The North Coast delights locals and visitors with its nightlife. Halloween makes exploring Cleveland's favorite nighttime haunts even more fun. Here are a few ideas for an eerie excursion that will take you downtown and along the shores for a night of fun and adventure.
Table of Contents
1. Cloak & Dagger
You are going to start out this North Coast Halloween bar crawl at a venue that is a little farther from the waterfront but the perfect way to get in the mood. The Cloak & Dagger is located at 2399 W, 11th St., and is a craft cocktail bar in the heart of Tremont.
Its literary-themed decor creates an immersive environment that is perfect for enjoying some of their themed cocktails and a ghost story or two. Its "Secrets of the World" menu reads like an IV-Act play. Enjoy vegan food and cocktails like Queen of Thorns, Rabbits Foot, and King of the Dead.
2. Wild Eagle Saloon
Next, you will move up to the Wild Eagle Saloon at 921 Huron Rd. E. for some American cuisine, self-serve draft beer, gaming, high-definition televisions, and live entertainment. You can purchase a pass to beer freedom and enjoy the self-serve tap. Enjoy vintage and modern arcade games, pool tables, and duckpin bowling. Of course, on Halloween, you will have to try the Walking Dead Sit Down. You can check out live music every Saturday night.
3. Whistle & Keg Taproom
Craft beer lovers have to visit the Whistle & Keg Taproom, with its collection of over 50 craft beers on tap. This outstanding collection is located at 818 Huron Rd. E. and is just down the street from the Wild Eagle Saloon. The Whistle has a different take on self-serve beer. They offer drinks by the ounce.
This means you can sample as many as you like or try one before purchasing a larger glass. They also offer an impressive list of meads, wines, hard ciders, and cocktails. You can also enjoy games like shuffleboard, board games, JetPong, and other favorites with your friends.
4. Dive Bar
The Dive Bar is located in the Bradley Building at 1214 W 6th St. It is a hopping spot any weekend and is the place to be on Halloween weekend. You can enjoy a live DJ playing all your requests, dancing, and lots of fun events. The Dive Bar offers 36 beers on tap and promises a special Halloween Costume Contest. You can also enjoy spooky-themed drinks and special discounts.
5. House of Blues
No Cleveland Halloween bar crawl would be complete without a stop at the House of Blues at 308 Euclid Ave. It is the place to be anytime, especially on Halloween. This rock and blues-themed establishment features southern charm and the best live music in town.
You can enjoy a southern-style menu with sandwiches like the Shrimp Po' Boy, The Yardbird, and a generous portion of gumbo. Cocktails include the famous Crossroads Cadillac Margarita, Beast of Bourbon, and Havana Twist Mojito. You can enjoy entertainment on Halloween weekend, including a Big Bubble Rave on Friday night and a Fetish Playland on Saturday night. Saturday night also features the live music of Black & Coe.
6. Throwbacks Pub
Throwbacks Pub is the perfect place to sport your throwback-themed costume. Located at 16612 Lorain Ave., this is the place to be for Halloween. They will have a DJ after-party, a Best Dressed contest, and special Halloween-themed drinks. Come as your favorite Harry Potter character and enjoy a Ravenclaw or Hufflepuff shot. You can also enjoy a game of darts in an intimate atmosphere. It offers a cozy atmosphere, the perfect place to wind down the night.
Cleveland has so much to offer regarding entertainment, and this is by no means a full list of places to spend your Halloween weekend. These are a few of the favorites that will give you a diverse blend and allow you to enjoy some eerie fun. Be sure to wear a costume to make it even better.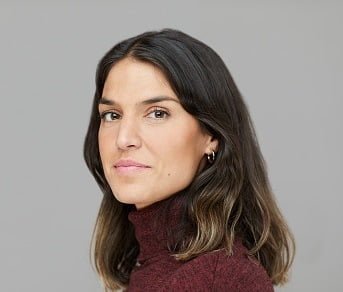 Lisa Eclesworth is a notable and influential lifestyle writer. She is a mom of two and a successful homemaker. She loves to cook and create beautiful projects with her family. She writes informative and fun articles that her readers love and enjoy.