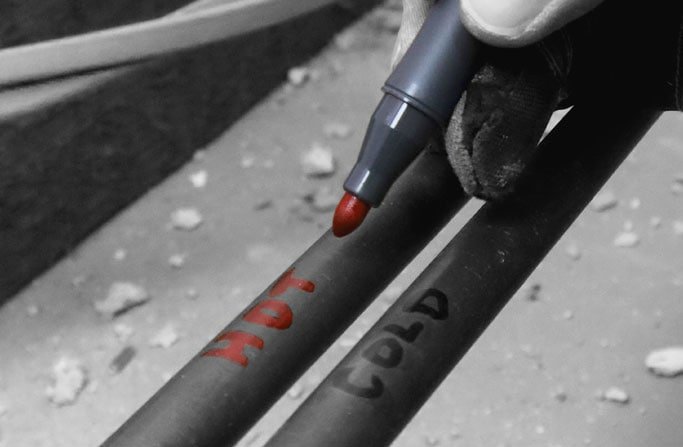 Introduction
Clogged drains are a common household problem that can be both frustrating and messy. Whether it's a toilet that won't flush or a kitchen sink that refuses to drain, the inconvenience can disrupt your daily routine. But fear not! In this blog, we'll go even further into the reasons behind different sorts of clogs, how to avoid them, and how to fix them. Let's start now! At Edwin stipe we provide all the HVAC and plumbing services.
Understanding the Culprit: What Causes Clogs?
Hair and Soap Scum: Every time you shower or wash your hands, hair strands and soap residues make their way down the drain. Over weeks and months, these elements intertwine, creating a mesh-like structure. This mesh acts as a net, catching other debris and particles, eventually leading to a blockage. Regularly using a drain hair catcher or cleaning out visible hair from shower drains can significantly reduce this problem.
Food Particles and Grease: The kitchen sink sees a variety of waste, from vegetable peels to leftover gravy. While some food particles are harmless, others like starchy foods (like rice and pasta) can expand and get stuck. Grease and oils, though liquid when hot, solidify upon cooling. This solid grease lines the pipes, trapping other food particles and leading to a formidable clog. It's essential to scrape off dishes and avoid pouring oils directly into the sink.
Foreign Objects: Children's toys, paper towels, sanitary products, and even jewelry are just a few examples of items that aren't meant for drains but often find their way there. Educating family members, especially children, about what can and cannot be flushed or drained can prevent such blockages.
The Telltale Signs of a Clogged Drain
Slow Drainage: A clear indication of a developing clog is when water starts to pool around the drain. Over time, as the blockage grows, the water drainage becomes noticeably slower, signaling the need for immediate attention.
Unpleasant Odors: Organic matter, when trapped and left to decay in the drain, emits a distinct foul smell. This odor is not only unpleasant but also indicates a breeding ground for bacteria. Regularly cleaning and deodorizing drains can help combat this issue.
Gurgling Sounds: These unexpected noises are a result of air trapped in the pipes due to blockages. When water tries to make its way past the clog, it displaces this air, producing gurgling sounds. If you hear this, it's a sign that a clog is forming.
The Toilet Drama: Dealing with a Clogged Toilet
Plunger: The trusty plunger is often the first tool homeowners reach for. Its design enables the creation of a vacuum, which, when pumped, exerts pressure on the obstruction and causes it to be removed. Pump ferociously after making sure the plunger head is completely submerged in water to create a tight seal for the greatest results.
Natural Cleaners: The combination of baking soda and vinegar has been a household cleaning hack for ages. These two substances work together to create a fizzy reaction that can dissolve a variety of organic obstructions. Let the liquid sit for 30 to 60 minutes after pouring, then flush with hot water.
Toilet Auger: For more stubborn clogs, a toilet auger can be a lifesaver. This tool is designed to snake its way through the toilet, reaching deeper clogs that a plunger might miss. Carefully insert the auger, rotate the handle, and retrieve the obstruction.
Kitchen Sink Woes: How to Unclog with Ease
Boiling Water: A simple yet effective remedy is boiling water. The high temperature can dissolve soap residues and melt away grease, making it easier to flush away minor blockages.
Natural Solutions: Like in toilets, a combination of baking soda and vinegar can be effective for kitchen sinks. Letting the mixture sit overnight can help in breaking down more stubborn clogs. Always remember to flush with hot water afterward.
Check the Garbage Disposal: If your sink is equipped with a garbage disposal, ensure it's functioning correctly. Sometimes, the issue might be a jammed disposal rather than a clog. Regularly cleaning and maintaining your disposal can prevent such issues.
Prevention is better than Cure
Use Drain Strainers: These simple devices are incredibly effective. Positioned over the drain, they catch larger debris, preventing them from entering the pipes. Cleaning these strainers regularly ensures they function optimally.
Regular Cleaning: A proactive approach can save a lot of trouble. Pouring boiling water or a mixture of baking soda and vinegar once a week can keep drains clear of minor blockages.
The Importance of Regular Maintenance
Just like any other aspect of home maintenance, drains require regular attention. A monthly routine check, cleaning out drain traps, and being cautious about what goes down the drain can prevent major clogs. Additionally, consider scheduling professional hydro jetting drain cleaning services annually to ensure deeper clogs and potential issues are addressed.
Conclusion
Dealing with a clogged drain can be daunting, but with the right knowledge and tools, you can tackle most blockages with ease. Prevention is paramount. Regular maintenance and being mindful of what goes down your drain can save you from bigger headaches in the future. Stay informed, stay prepared, and keep those drains flowing smoothly!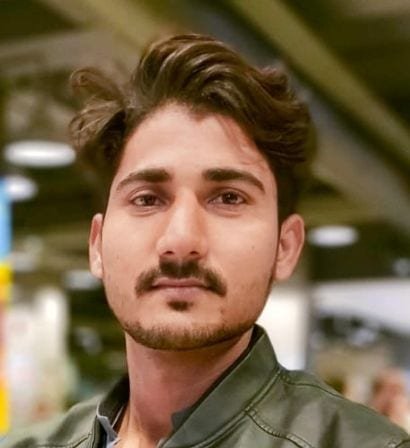 Arman Ali, respects both business and technology. He enjoys writing about new business and technical developments. He has previously written content for numerous SaaS and IT organizations. He also enjoys reading about emerging technical trends and advances.