Construction sites can be unsafe. In 2020, approximately 1,000 construction workers lost their lives due to work-related accidents. Figuring out who is legally to blame can get tricky. This article explains who may be responsible when construction injuries happen.
Employers Often Have Responsibility
Often, the hurt worker's employer is liable. Employers must give their workers safe conditions. When they fail to do that, they can be held responsible.
For example, say a construction company does not train or equip workers properly. If a worker then gets injured, the company broke its duties. The worker can likely get money damages from the employer.
Things get more confusing with independent contractors. They are not employees. So normal workers' compensation rules may not apply to them. But employers still owe some safety duties to contractors working on their sites.
The specific duties vary depending on the relationship between the parties involved. When the employer controls the contractor's work more, more liability can attach. However, as contractor independence increases, the employer's responsibilities may diminish.
Property Owners Must Keep Sites Safe Too
Even during active construction, property owners have safety duties too. Premises liability laws say owners must keep their properties reasonably safe. That includes taking proper precautions to protect invitees from hazards.
For instance, say an owner fails to secure an open trench on a site. If a worker falls in and is injured, The owner may be held liable. The owner possibly broke the legal duty to keep the premises safe.
However, owners are not always held accountable for a contractor's negligent actions. For example, if a contractor improperly operates a crane, the owner is probably not liable. The contractor – not the owner – supervised the work.
But if the owner knew about a hazard and did not fix it, liability can attach. Premises liability claims against owners differ from those against contractors and employers. Seeking guidance from a renowned personal injury attorney in SC can assist in navigating these complex liability issues following an accident.
General Contractors and Subcontractors May Share Blame
General contractors oversee construction projects. They can be liable if their own negligence causes accidents. For example, poor site supervision or weak safety rules could lead to liability.
Subcontractors specializing in specific tasks such as electrical, plumbing, and roofing may also be held accountable. For instance, say a roofer fails to provide fall protection. If a worker falls and is hurt, the roofer's negligence may have caused the accident.
It gets complex when both a general contractor and a subcontractor play a role. Perhaps the subcontractor broke specific safety rules, but the general contractor did not enforce them. There, both parties could share liability.
Usually, the general contractor is liable for a subcontractor's negligent acts. But contracts and insurance can shift liability uniquely after accidents.
Liability can potentially extend to many parties, including:
| | |
| --- | --- |
| Party | Basis for Liability |
| Employer | Failed to provide safe working conditions |
| Property Owner | Failed to keep premises reasonably safe |
| General Contractor | Negligent site supervision or safety rules |
| Subcontractor | Negligent work leading to unsafe conditions |
| Manufacturer | Produced defective/dangerous equipment |
| Designer/Engineer | Flaws in plans or designs |
| Inspector | Failed to identify hazards |
| Government | Violations of safety codes |
The details of contractor liability depend on the specific circumstances, as discussed below.
More About Contractor Liability
Contractors are companies hired for construction jobs. General contractors manage the whole project, while subcontractors do specific work, like electrical or plumbing.
If general contractors or subcontractors are careless and cause accidents, they can be responsible. For instance, if a roofing subcontractor forgets safety ropes, and a worker falls and gets hurt, the roofing contractor might be to blame.
If an electrical subcontractor messes up wiring and starts a fire, they could also be at fault. Or, if the general contractor doesn't check equipment and a machine hurts a worker, it could be their fault.
The details of each accident are important. If a contractor's actions cause an injury, they might share the blame. A good lawyer can figure out who did what wrong, helping the injured worker hold everyone responsible.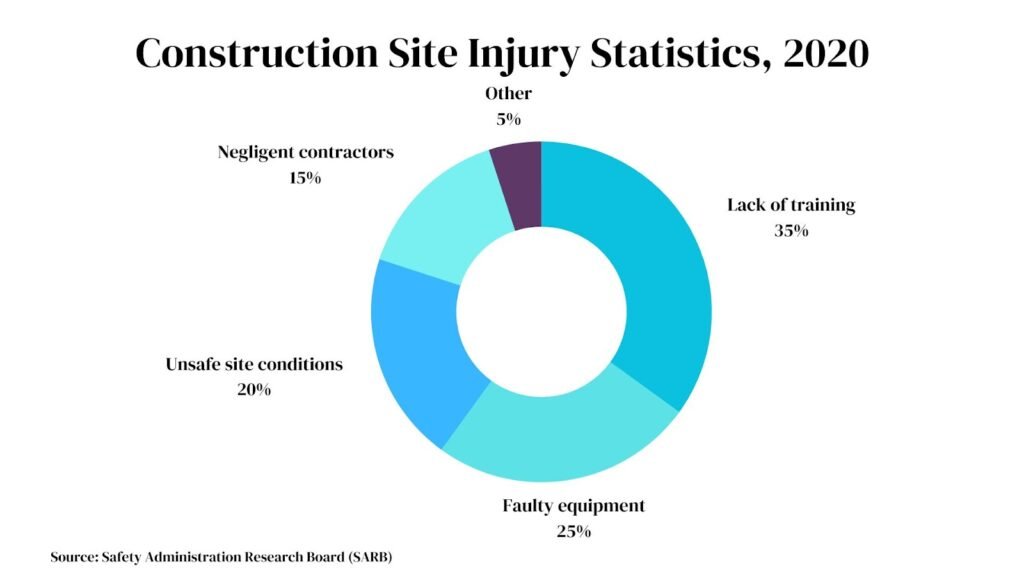 Faulty Equipment Can Also Lead to Liability
Dangerous or defective tools and equipment often contribute to construction accidents. When a defective product hurts someone, the manufacturer or seller of the product may be liable.
Under "strict liability" laws, plaintiffs do not have to prove negligence by the manufacturer. If the defective product causes injury, the manufacturer is automatically responsible. The same is true for equipment suppliers, usually.
Manufacturers and suppliers can also be liable for failing to properly warn about a product's dangers. So even without a defective product itself, a lack of warnings could still lead to liability sometimes.
Other Potentially Liable Parties
Depending on the situation, other parties could share liability for construction injuries:
Designers & engineers – If flaws in plans or designs contribute to accidents, they may be liable.
Inspectors – Inspectors can be liable if they fail to spot hazards leading to injuries.
Government – If a government-owned project violates safety codes, government entities may share blame.
Often, construction accidents have multiple causes. Negligence by different parties frequently combines to produce injuries. An experienced attorney can identify all potentially liable parties.
A Lawyer Can Review Liability After Accidents
Liability after construction injuries can be tricky. Employers, contractors, owners, and others sometimes don't want to fairly compensate injured workers.
An experienced construction accident lawyer knows this situation well. They can do a thorough investigation, find out who was careless, and push for the most money through settlements or in court.
If you or someone you care about got hurt at a construction site because of someone else's mistake, talk to a lawyer for free advice. With a strong supporter on your side, you can get the money you deserve. Don't miss out on what you're owed or let the responsible folks off the hook. Get the fairness you deserve.
Frequently Asked Questions
What's the difference between an employee and a contractor in construction accidents?
Employees work for and are controlled by employers. Contractors have more independence in their work. Different duties apply to each.
How does workers' compensation work, and are there exceptions?
Workers' compensation provides fast medical and wage benefits to hurt workers without proving fault. But sometimes workers can sue if the employer intentionally causes harm.
When can a manufacturer be strictly liable for a construction injury?
If a defective product contributes to an accident, the manufacturer is automatically liable under strict liability laws. Negligence does not need to be proven.
Conclusion
Construction accidents often happen because of negligence by many parties. Employers, property owners, contractors, and manufacturers can all be responsible when workers get hurt. Figuring out liability is complicated. An experienced construction accident lawyer can help. They know how to investigate accidents, identify all negligent parties, and get injured workers the compensation they deserve. Do not let liable parties avoid taking responsibility. Contact a lawyer so you can get justice after a construction injury.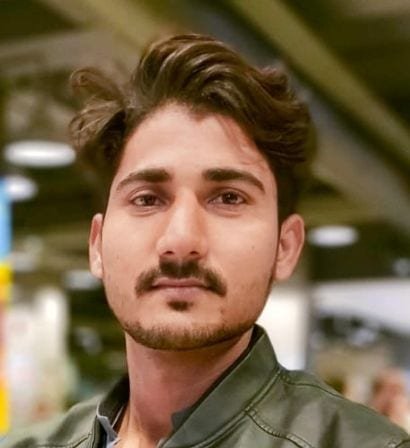 Arman Ali, respects both business and technology. He enjoys writing about new business and technical developments. He has previously written content for numerous SaaS and IT organizations. He also enjoys reading about emerging technical trends and advances.