Are you considering moving out of the city and into the country?
Although city life can offer many opportunities and conveniences, there are plenty of benefits to rural life as well. The fresh air, open spaces, and rustic charm of the country can be hard to pass up!
The real question is, how do you know if rural life is right for you? Below, we've provided a few of the many facts and perks of countryside life.
Keep reading below to learn more!
Table of Contents
Joys of Countryside Life
Country dreaming is a state of mind that conjures up images of simplicity, nature, and serenity. The joys of moving to the countryside are many. Check out the list of the joyful experiences of countryside life.
Peace and Tranquility
The rolling hills, vast fields, and fresh air offer a sense of serenity you can't find in the cities. There is something magical about waking up to the sound of birds chirping and the sun's warm rays.
In the countryside, life slows down, allowing you to appreciate the beauty of simplicity. Taking long walks, picking fresh fruits and vegetables, and watching the sunset over the horizon are some of the simple yet joyful activities in the countryside.
Natural Beauty
Countryside life is a peaceful and idyllic way of living that is surrounded by natural beauty. The stillness of the countryside is a refreshing change from the hustle and bustle of city life. Everywhere you turn, your eyes are met with vast acres of green meadows, rolling hills, and lush forests.
The air is crisp and clean, filled with the scents of blooming flowers and freshly cut grass. The picturesque landscapes are a treat for the senses, making one feel closer to nature. The countryside is also home to a variety of wildlife, from chirping birds to playful deer, adding to its natural charm.
Fresh Air
Countryside advantages offer the simple pleasure of fresh air that reinvigorates the mind, body, and soul. The scent of dewy grass, blooming flowers, and pine trees brings a sense of calmness and tranquility.
The countryside's lack of pollution and noise pollution allows for clean and crisp air, improving overall physical health and well-being. Breathing in the countryside also has a therapeutic effect, helping reduce stress and clear the mind.
Community Bonding
In small towns, everyone knows each other, and people are always willing to lend a helping hand. Whether it's sharing produce from their gardens or having a friendly chat. The sense of togetherness is strong in the countryside.
The slower pace of life allows people to connect and appreciate the beauty and the simple things in life. It brings people together and fosters a strong sense of belonging and support among its residents.
Outdoor Activities
Countryside life is full of endless opportunities for outdoor activities. From hiking through lush green forests to exploring rustic farmlands, there is something for everyone in the countryside. One can indulge in adrenaline-pumping activities such as mountain biking, zip-lining, and rock climbing or take a serene canoe ride on a tranquil river.
For those seeking a more leisurely experience, there are plenty of options for bird watching, picnicking, and stargazing. Whether it's a solo adventure or a family outing, countryside life offers the perfect setting for unforgettable outdoor activities.
Gardening and Farming
Gardening and farming play a significant role in this idyllic lifestyle. It provides a sense of self-sufficiency and a connection to the earth. Both activities need hard work and dedication, but the rewards are plentiful. From tilling the soil to planting seeds to caring for livestock, there is a sense of fulfillment and satisfaction that comes with producing one's own food.
Countryside life often requires the use of durable and reliable footwear, especially when it comes to gardening and farming work. This is where muck boots come in – they are the go-to choice for farmers and gardeners. It provides essential protection from the elements, such as mud, water, and manure. If you want one, check out these muck boots for men found here.
Truths of Countryside Life
Country life is often romanticized and painted as a picturesque escape from the chaos of city living. However, the truth of countryside life goes beyond the idyllic image.
Yet, despite these challenges, the beauty and simplicity of countryside life are undeniable and continue to draw people in search of a simpler way of living.
Here are some truths about life in the countryside.
Limited Amenities
One of the main truths of countryside life is the lack of modern conveniences that city dwellers often take for granted. The absence of shopping centers, entertainment venues, and reliable public transportation can be challenging at times. Grocery shopping may require a long drive, and going to the movies may be an all-day excursion.
Longer Commutes
Living in the countryside often means longer commutes. The beautiful landscapes and quiet surroundings of the countryside come at a cost. It comes with longer time spent traveling to and from work or other destinations.
While the views may be breathtaking, the distance from city centers and job opportunities can mean spending significant time on the road. However, for those who value the peace and tranquility of living in the countryside, the longer commutes are a small sacrifice to make for a simpler, more laid-back way of life.
Maintenance Responsibilities
Living in the countryside brings with it a unique set of responsibilities when it comes to maintaining a home and the surrounding land. One must be prepared to tackle challenges such as repairing fences, mowing large fields, and dealing with wildlife.
A sense of freedom and peace comes with being surrounded by nature. In the countryside, one must be ready to adapt and be resilient in the face of these challenges in order to maintain a beautiful, functional, and sustainable way of life.
Wildlife Encounters
Wildlife is a passing sight and a crucial part of daily life. The intricate sounds of birds chirping and bees buzzing create a symphony that cannot be replicated. It is a place where deer, rabbits, and other small creatures roam freely. Their occasional appearances bring a sense of wonder and peace.
However, it is also a reminder that humans are not the only ones inhabiting this world. One is faced with the harsh reality of being a part of nature, where predator and prey coexist, and the laws of survival are evident. It is a humbling experience that teaches us the truth about Mother Nature. Teaching the importance of respecting and protecting the creatures that call the countryside their home.
Variable Internet Access
While many take consistent and reliable internet for granted, those residing in the countryside must contend with fluctuating connections. This can be frustrating, especially when completing tasks requiring a stable internet connection. However, one truth of countryside life with variable internet access is the appreciation for the simple things.
Without constant internet, one is forced to disconnect and enjoy the peace and quiet of their surroundings. It also encourages resourcefulness, as alternative methods of staying connected must be found. It fosters a sense of resilience and adaptability.
Extreme Weather
The reality of living in the countryside includes facing extreme weather conditions. Those who live in the countryside must be resilient and prepared for whatever weather may come their way.
The truth is that extreme weather can greatly impact the daily lives of those who live in rural areas. From crop damage and livestock loss to power outages and road closures, the countryside is not exempt from the challenges that come with extreme weather.
Social Isolation
Living in the countryside, one can often experience a sense of social isolation. While the picturesque landscapes and quiet surroundings may seem ideal, the truth is that this lifestyle can also be quite lonely. The sparse populations and small communities can make it difficult to find new acquaintances.
Social isolation can also impact mental health, as one may feel disconnected from the outside world and struggle with feelings of loneliness. Despite these challenges, many also find solace and peace in the simplicity of countryside life and form deep connections with the few individuals they encounter.
Educational Options
One aspect that is often overlooked is the limited educational options available. Despite this, the truths of countryside life educational options are still valuable and should not be underestimated.
Living in a rural area allows children to learn from nature. It develops practical skills like gardening and animal husbandry and to be more self-sufficient. It also promotes a sense of community and teaches children the value of hard work and responsibility.
Learn How to Enjoy a Countryside Life
Having a countryside life is a unique and fulfilling experience filled with joys and truths. From the breathtaking landscapes to the close-knit community, there is no shortage of reasons to love the countryside. The peace, simplicity, and connection to nature you'll find here will enrich your life in ways you never thought possible.
Embrace the countryside and create your own story amidst its serene landscapes.
Head over to our blog for more interesting reads like this!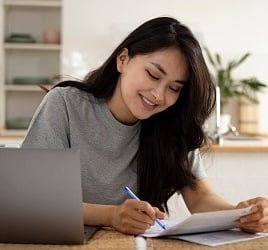 Amanda Byers is a graduate of Columbia, where she played volleyball and annoyed a lot of professors. Now as Zobuz's entertainment and Lifestyle Editor, she enjoys writing about delicious BBQ, outrageous style trends and all things Buzz worthy.