Fans of action-adventure games will be pleased to hear that Death Stranding, created by industry legend Hideo Kojima, will soon be available for Mac computers. This is all a part of Kojima Productions' larger strategy to broaden its appeal. With Death Stranding being playable on Mac, a brand new era for both the game and Mac players has begun. In this piece, we'll examine the specifics of this revelation and speculate on its implications for future Mac releases of Kojima titles.
Table of Contents
Macintosh Version of "Death Stranding" Released
With Death Stranding's release on Mac, Kojima Productions hopes to unite gamers of all platforms by providing them with a superb gaming experience. Death Stranding wowed gamers when it was first released for PlayStation 4 in 2019, and it has continued to do so across platforms thanks to its compelling plot, gorgeous visuals, and innovative gameplay mechanics. Mac users may now join Sam Porter Bridges on his incredible journey as he completes vital missions and reunites previously separated communities in a post-apocalyptic world.
Preview of Death Stranding on Mac: What to Expect
Existing fans of the game and newbies alike will be excited by the thought of Death Stranding coming to the Mac platform. The game's stunning environments, deep gameplay mechanics, and thought-provoking narrative are all coming to Mac users soon. It is intended that the Mac version of the game would take advantage of the platform's power to provide visually superior images and a more immersive gaming experience.
Kojima Productions' Dedicated Support for Apple's Mac OS X
Death Stranding's Mac debut isn't a one-and-done deal. This is all a part of Kojima Productions' plan to increase its visibility on the Mac platform and satisfy the needs of the burgeoning Mac gaming community. The creator of Death Stranding and a household name in the gaming industry, Hideo Kojima, is keen to bring his future works to Mac. This bodes well for the future of gaming on the Mac, as fans may look forward to the introduction of additional highly anticipated Kojima games.
Resulting Effects on Mac Gaming
The Mac gaming community will be greatly affected by the release of Death Stranding and the announcement of future Kojima projects. Mac gamers have wanted more options for high-quality games for a long time, and this move by Kojima Productions shows that they mean business in meeting that need. Death Stranding's release has opened the floodgates for Mac users to enjoy previously unattainable AAA titles.
Developing the Mac Gaming Community
Death Stranding's Mac debut represents a watershed moment for the game industry as a whole. It's a step forward for the Mac gaming community as a whole, giving more options for gamers to enjoy. This change may encourage more programmers to make Mac-exclusive games, which would benefit Mac users by increasing the quality and variety of their gaming experiences.
The Mac's Rising Star in the Gaming Industry
Mac has been gaining ground in the gaming community despite its long-held reputation as a platform more suited to work and creativity. This trend has been strengthened by the release of Death Stranding and Kojima Productions' promise to port future titles to Mac. To compete with other platforms, the Mac needs a robust gaming community, and as more major titles become available for the platform, that community will grow.
Conclusion
Mac gamers have reason to celebrate with the release of Death Stranding and the announcement of more Kojima titles. It's a big deal since it means top-tier games that weren't available on Mac before can now be enjoyed by Mac users, marking a step towards a more welcoming gaming environment on the platform. Mac gamers and developers have a bright future ahead of them thanks to the expanding Mac gaming community and the abundance of high-quality games available on the platform.
FAQs
Can Death Stranding be played on my current Mac?
Death Stranding will work on various Mac computers. However, you should verify the system requirements to make sure your Mac has the minimum needs for smooth gameplay.
Can I play Death Stranding on my PC and Mac at the same time?
There is currently no official word on whether or not Death Stranding for Mac will support cross-platform play. In any case, developer updates and announcements are something to keep a look out for.
To what extent do saves from other versions of Death Stranding carry over to the Mac version?
Unfortunately, Death Stranding does not yet support transferring progress between platforms. The Mac version of the game is independent from any other platform versions, therefore any advancement will have to be accomplished there.
Is the Mac version of Death Stranding different from the PC version in any way?
Details have been few, although we can probably anticipate Mac-specific additions like better graphics and performance tweaks. Keep an eye out for confirmation of the release date from legitimate sources.
Can I play Death Stranding on an older Mac?
The list of compatible Mac models may be found in the Death Stranding system requirements. If you want a pleasant gaming experience on your Mac, you should check the system requirements first.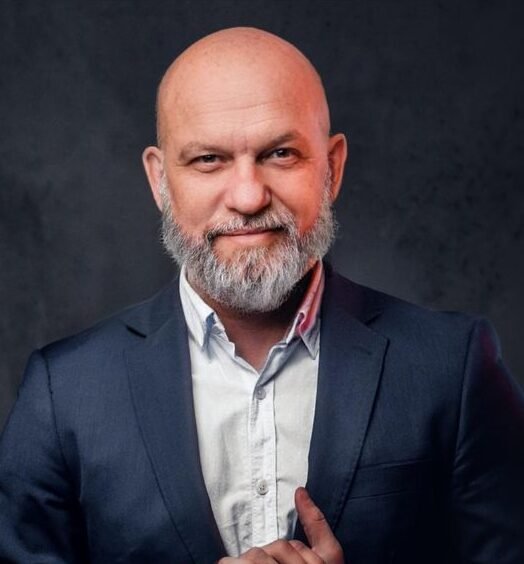 Rene Bennett is a graduate of New Jersey, where he played volleyball and annoyed a lot of professors. Now as Zobuz's Editor, he enjoys writing about delicious BBQ, outrageous style trends and all things Buzz worthy.