Workers' compensation is a vital safety net for employees, ensuring they receive support and benefits in the unfortunate event of workplace injuries. The intricate web of laws governing workers' compensation demands a nuanced understanding, and this is where the expertise of attorneys comes into play.
In this article, we will delve into the roles of employers, employees, and attorneys in the workers' compensation landscape, exploring the historical evolution of these laws and the legal framework that underpins them.
The Role of Employers in Workers' Compensation
Employers play an integral role in the workers' compensation framework, both in financial contributions and the quality of support provided. Their participation is vital in upholding the system's integrity and ensuring a balanced approach to employee care and cost management.
Immense Responsibility: $97.2 Billion in 2019
In 2019, employers took on a significant financial burden, contributing $97.2 billion to workers' compensation costs, covering insurance, reimbursements, and administrative expenses.
Efficient Support: No-Fault Insurance Coverage
Employers provide a no-fault insurance coverage system, aiming to support injured staff without resorting to costly litigation. This streamlined approach is designed to ensure efficient aid for workers facing workplace injuries.
Balancing Act: Care vs. Cost Containment
Employers face the delicate task of balancing care for their workers with the need to contain costs. This equilibrium becomes crucial in maintaining the integrity of the workers' compensation system.
High-Stakes Decisions: Acceptance, Denial, and Litigation
Decisions on whether to accept or deny claims carry high stakes. Accepted claims can raise insurance premiums, while wrongful denials may lead to litigation. Proper adherence to safety protocols and injury reporting is imperative to avoid legal complications.
Ongoing Commitment: Suitable Alternative Work
Fulfilling ongoing obligations, such as providing suitable alternative work during recovery, is vital. This commitment not only aids the injured worker but also influences employee relations and retention, shaping the overall workplace environment.
The Role of Employees in Workers' Compensation
Vital Support: $30 Billion in Wage Replacement (2019)
In 2019, over $30 billion in wage replacement benefits provided crucial support to workers dealing with income loss due to work-related issues.
The Grand Bargain Challenge
Employees hold a key role in the "grand bargain" of workers' compensation. While assured of benefits, they surrender the right to sue employers. This simplifies the process but presents challenges.
Navigating Complexity: Filing Claims and Deadlines
The streamlined system doesn't eliminate challenges. Understanding the intricacies of filing claims and meeting deadlines can be daunting, especially for the average worker.
Balancing Rights and Responsibilities
Employees engage in a delicate balance, trading the right to legal action for guaranteed benefits. This trade-off demands a careful understanding of the system's nuances.
Daunting Journey: Navigating the Claim Process
The path through the workers' compensation claim process is often daunting. Filing claims accurately and meeting deadlines add complexity, and missteps can jeopardize entitled benefits.
Empowering Through Knowledge
In the complex world of workers' compensation, employees play a vital role. Empowering them with knowledge and guidance is crucial for navigating this landscape successfully.
The Role of Attorneys in Workers' Compensation
Essential Guidance: Demystifying Complex Laws
Attorneys play a crucial role in helping injured staff navigate the complexities of workers' compensation laws. Their expertise demystifies the legal intricacies, ensuring that individuals understand their rights and entitlements.
Dispute Resolution: Protecting Rights in Compensability and Benefits
In disputes over compensability, benefit amounts, and eligibility deadlines, attorneys act as advocates, safeguarding the rights of injured workers. Their intervention is pivotal in ensuring a fair resolution.
Guardians Beyond Age 18: The Role of Guardian Ad Litem
Even after an employee turns 18, attorneys serving as guardians ad litem continue to provide invaluable guidance through legal complexities. This role showcases the enduring support attorneys offer in unique legal situations.
Local Expertise: Workers' Compensation Lawyers Los Angeles
Experienced workers compensation lawyers in Los Angeles are adept at handling numerous claims annually. Their local expertise positions them well to assist injured workers, providing tailored support based on the nuances of the region's legal landscape.
Leveling the Field: Advocacy Against Employers and Insurers:
Attorneys represent clients throughout the claims process, leveling the playing field against employers and insurance companies. Their advocacy ensures that employees receive entitled benefits without unnecessary hurdles.
Safeguarding Knowledge: Ensuring Smooth Benefit Reception
The knowledge of attorneys safeguards the smooth reception of entitled benefits. Their understanding of the legal nuances prevents delays or denials in the compensation process, ensuring financial and medical support for the injured.
Dedicated Support: Making a Difference in Hardships
In the face of financial and medical hardships resulting from workplace injuries, a dedicated workers' compensation attorney becomes a beacon of support. Their commitment makes a significant difference in the lives of those grappling with the aftermath of a workplace incident.
The Historical Evolution of Workers' Compensation
Genesis in Bismarck's Vision (1884)
The roots of workers' compensation trace back to Otto von Bismarck's Sickness and Accident Laws in Germany, a groundbreaking social insurance program established in 1884.
Global Influence
Bismarck's model became a global influence, shaping the approach to workers' well-being in Western nations, including the United States.
U.S. Adoption: Early 20th Century Shift
Embracing the model in the early 20th century, the United States transitioned to a more supportive and structured framework, moving away from a litigious approach.
Adapting to Change: Occupational Diseases and Repetitive Stress Injuries
As work environments changed, workers' compensation evolved to cover not only traumatic injuries but also occupational diseases and repetitive stress injuries.
Continuous Reform: Meeting Emerging Challenges
The system has consistently reformed to address emerging challenges, ensuring fairness and contributing to the recovery of injured workers.
The Legal Framework: Statutory vs. Common Law Remedies
At their foundation, workers' compensation laws aim to provide straightforward, non-litigated remedies for employees injured on the job. Eligible workers receive statutory compensation for medical care, lost wages, disabilities, or death without needing to prove employer negligence.
In contrast, under common law, employers must meet obligations to maintain safety, provide adequate training, and ensure proper safeguards. However, three defenses make it difficult for employees to recover damages – contributory negligence, assumption of risk, and the fellow servant doctrine.
Contributory negligence bars recovery if the employee also acted negligently. Assumption of risk prevents recovery if employees were aware of and accepted the danger. The fellow servant rule protects employers when a coworker's negligence contributes to injury.
While fault-based common law suits remain an option, the barriers to recovery make settlements rare. Statutory no-fault workers' compensation offers a simpler path to benefits for most employees. However, attorneys still incorporate common law arguments when disputes arise within the statutory framework. Their experience with both systems protects clients.
Comparison Table: Benefits of Workers' Compensation vs. Common Law Claims
| | | |
| --- | --- | --- |
| Aspect | Workers' Compensation | Common Law Claims |
| Ease of Access | Generally easier to access benefits. | Requires proving employer negligence. |
| Type of Benefits | Covers medical care, lost wages, disabilities. | May include general damages for pain and suffering. |
| Litigation Process | Usually involves non-litigated remedies. | Involving a legal process can be time-consuming. |
| Defenses for Employers | Limited defenses for employers. | Defenses include contributory negligence. |
| Legal Representation | Legal representation is often recommended. | Legal representation crucial for fair outcomes. |
Key Takeaways: Empowering Workers Through Knowledge and Legal Expertise
Demystifying the intricacies of workers' compensation is no small feat. As we unravel the essence of these laws, trace their historical evolution, and navigate the legal framework, one thing becomes clear: the role of attorneys is indispensable.
Their expertise acts as a beacon, guiding injured workers through the complexities, ensuring their rights are protected, and that they receive the care and compensation they rightfully deserve.
In the wake of workplace misfortune, understanding these intricacies empowers workers. By arming them with knowledge and legal expertise, we contribute to a system where the grand bargain of workers' compensation truly serves its intended purpose. The journey may be complex, but with the right guidance, injured workers can navigate it successfully.
FAQs: Unveiling Common Concerns
1. Why can't employees sue their employers for negligence under workers' compensation?
The workers' compensation system is designed as a trade-off: employees receive guaranteed benefits for work-related injuries without the need to prove employer negligence, but in return, they give up the right to sue for damages.
2. How do workers' compensation laws differ across countries?
While the core principle of providing compensation to injured workers remains consistent, the specifics of the laws, such as the types of benefits provided and the process for claiming them, can vary significantly from one country to another.
3. When should an injured worker consult an attorney?
While not always necessary, it's advisable for an injured worker to consult an attorney if they face disputes regarding their claim, if their injuries are severe, or if they believe they're not receiving the benefits they're entitled to.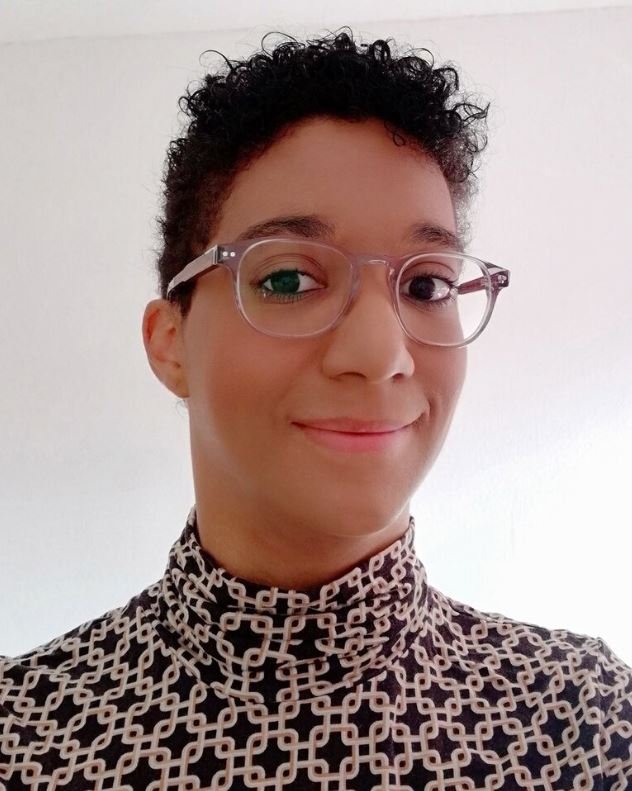 Malindy Hetfeld is a full-time freelance writer and translator specializing in game narrative, Japanese games, and, of course, music. You can find her work on Eurogamer.net, Unwinnable.com, Official Playstation Magazine and zobuz