Dena Falken is an American entrepreneur who has scaled her company Legal-Ease International®️ to an international level. There are very few women entrepreneurs who have been able to become a leader and showcase what is possible when one sets their mind to it.
Dena Falken's success with Legal-Ease International®️ was not an easy path. She is an expert in making plans and appropriately executing them so that there will be no errors. Dena always had a big vision for her company Legal Ease International. She saw that many legal professionals were not able to get appropriate classes for legal vocabulary. As a woman with an entrepreneurial spirit, she focused on setting up a business that will help people to learn necessary legal vocabulary and provide significant results making them aware of the right world that is essential for law professionals.
Dena Falken is not a lawyer but her entrepreneurship skill has assisted her to support many lawyers, enhance their legal vocabulary and build a successful career. As the demand for her service started to gain numerous requests, she set up her classes globally providing every individual an opportunity to learn online.
Dena is on a mission to create numerous physical branches in different parts of the world so that people who have access, can visit and learn legal vocabulary through Legal-Ease International ® ️. Dena is going to have her seminar in Peru for the first time and in southeast Asia.
For everyone who is thinking of starting any kind of business, Dena Falken recommends " Have a proper plan, focus on innovation, and provide quality service."
Right now every individual is using smart gadgets and looking for faster but effective ways to solve their problems. New entrepreneurs must think with the relevant scenario and develop products/services that are of high quality and deliver them in the easiest & quickest possible way.
There are many things business people can learn from Dena Falken. Her motivation and inspiring talks have helped thousands of people worldwide to better their businesses and gain higher ROI. For more than 25 years, Dena has runLegal-Ease International ® ️ smoothly and is on a mission to let the company run for many years to come. The quality of legal vocabulary classes Falken provides is by far rated as one of the tops in the industry. Because of her extraordinary work, she has also been honored by many numerous publications as the influential business women of our generation. Dena Falken and Legal-Ease International ® ️ are the most accomplished entrepreneurs & institutes that will revolutionize the way businesses operate providing the highest quality services. For more information check out https://www.legalenglish.com/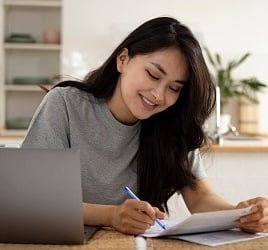 Amanda Byers is a graduate of Columbia, where she played volleyball and annoyed a lot of professors. Now as Zobuz's entertainment and Lifestyle Editor, she enjoys writing about delicious BBQ, outrageous style trends and all things Buzz worthy.