Welcome to the captivating realm of Asia, a continent steeped in history, culture, and natural wonders that beckon travellers from around the globe. Asia's vast and diverse landscapes offer a plethora of breathtaking destinations that are nothing short of awe-inspiring. In this immersive journey, we invite you to explore the top nine must-visit attractions that define the essence of Asia's allure. From ancient temples that whisper tales of dynasties past to modern metropolises pulsating with energy, each destination on this list promises an unforgettable experience.
From the pristine beaches of the Maldives to the spiritual sanctuaries of Bhutan, Asia's top nine must-visit attractions offer a kaleidoscope of experiences that will leave you captivated and inspired. Join us as we embark on this unforgettable journey to discover the essence of Asia's timeless charm.
1. Gardens By The Bay, Singapore
Gardens by the Bay, located in the heart of Singapore, is a horticultural wonderland that beckons visitors with its stunning beauty and ecological innovation. Spanning 101 hectares, this iconic attraction boasts a mesmerizing array of lush gardens, futuristic Supertree Grove, and two striking conservatories – the Flower Dome and Cloud Forest. Visitors can book Gardens by the Bay tickets to explore these enchanting gardens, granting access to a world where nature and technology harmonize in perfect synergy. Wander through the breathtaking Flower Dome, home to many exotic blooms, or step into the mystical Cloud Forest, a mist-shrouded tropical paradise. Gardens by the Bay tickets offer a gateway to a surreal botanical universe that promises a truly unforgettable experience.
2. Museum of the Future, Dubai
The Museum of the Future, located in Dubai, is an architectural marvel and a pioneering institution that offers a glimpse into the world of tomorrow. Designed to inspire and provoke thought, it explores cutting-edge technologies, sustainability, and innovation. This avant-garde Museum is not only a showcase of futuristic ideas but a catalyst for change, inviting visitors to contemplate the possibilities that lie ahead. You can get Museum of the Future tickets to embark on this journey of innovation and imagination. These tickets provide access to an immersive experience where science fiction meets reality, promising a thought-provoking adventure in the realms of tomorrow's possibilities.
3. Buddha Dordenma, Bhutan
The Buddha Dordenma, nestled in the picturesque landscapes of Bhutan, is a towering symbol of peace and spirituality. This majestic bronze statue of Shakyamuni Buddha stands at an impressive height of 169 feet, making it one of the world's most giant Buddha statues. The serene countenance of the Buddha and the surrounding lush greenery create an atmosphere of tranquillity and devotion. Visitors are drawn to this iconic landmark for its spiritual significance and the breathtaking panoramic views it offers of the Himalayas and the Thimphu Valley, making it a must-visit destination in Bhutan.
4. Gili Islands, Indonesia
The Gili Islands, located off the northwest coast of Lombok in Indonesia, comprise three picturesque tropical paradises: Gili Trawangan, Gili Meno, and Gili Air. These small, car-free islands are renowned for their pristine white-sand beaches, crystal-clear waters, and vibrant coral reefs, making them a haven for snorkelers and divers. With a laid-back atmosphere, they offer a range of accommodations, from rustic beach huts to upscale resorts. The Gili Islands are also known for their vibrant nightlife, featuring beachfront bars and restaurants, creating a perfect blend of relaxation and entertainment for travellers seeking an idyllic escape.
5. Sigiriya, Sri Lanka
Sigiriya, an ancient rock fortress and UNESCO World Heritage site in Sri Lanka, is a mesmerizing historical marvel. Rising abruptly from the lush jungle, it showcases architectural brilliance dating back to the 5th century. Crowned with a palace, Sigiriya is adorned with stunning frescoes of celestial maidens, known as the "Sigiriya Damsels." Visitors climb steep staircases, passing through massive lion paws carved into the rock to reach the summit. At the top, panoramic views of the surrounding landscapes and the intricately designed water gardens below await, making Sigiriya a cultural and natural gem, rich in history and beauty.
6. Sagarmatha National Park, Nepal
Sagarmatha National Park, nestled in the Himalayas of Nepal, is a breathtaking natural wonder and a UNESCO World Heritage site. It is renowned for housing the world's highest peak, Mount Everest, at a staggering 8,848 meters (29,029 feet). The park encompasses diverse ecosystems, from lush forests to alpine meadows, providing a habitat for wildlife, including snow leopards, red pandas, and various bird species. Trekkers and climbers from around the globe flock here to explore the challenging trails and conquer Everest. The park's dramatic landscapes and unique biodiversity make it a cherished destination for nature enthusiasts and adventurers alike.
7. Sheikh Zayed Mosque, Abu Dhabi
The Sheikh Zayed Mosque, located in Abu Dhabi, United Arab Emirates, is a magnificent architectural masterpiece and a symbol of Islamic grandeur. Named after Sheikh Zayed bin Sultan Al Nahyan, the founding father of the UAE, this mosque is one of the world's largest, capable of accommodating over 40,000 worshippers. Its stunning white marble design is adorned with intricate floral patterns and features 82 domes, over 1,000 columns, and exquisite chandeliers. The mosque's serene ambience and blend of traditional and contemporary Islamic design elements make it a must-visit cultural and religious landmark in the heart of Abu Dhabi.
8. Taroko National Park, Taiwan
Taroko National Park, situated in Taiwan's Hualien County, is a mesmerizing natural wonderland known for its breathtaking marble canyons, lush forests, and stunning landscapes. The park covers an area of over 1,000 square kilometres, offering visitors a diverse range of outdoor activities, including hiking, rock climbing, and river tracing. Its most iconic feature is the Taroko Gorge, where the Liwu River has carved a deep, narrow chasm through the marble mountains. With its dramatic scenery, vibrant biodiversity, and cultural significance, Taroko National Park is a must-visit destination for nature enthusiasts and travellers exploring Taiwan.
9. Lantau Island, Hong Kong
Lantau Island, the largest island in Hong Kong, is a captivating blend of natural beauty and modern amenities. It's renowned for its stunning landscapes, including lush forests, pristine beaches, and the iconic Tian Tan Buddha statue at Ngong Ping. Visitors can explore picturesque fishing villages, hiking trails, and the serene Po Lin Monastery. Lantau is also home to Hong Kong Disneyland and the bustling Hong Kong International Airport. This island offers a tranquil escape from the urban bustle of Hong Kong's city centre while providing a range of attractions and activities for tourists and locals alike.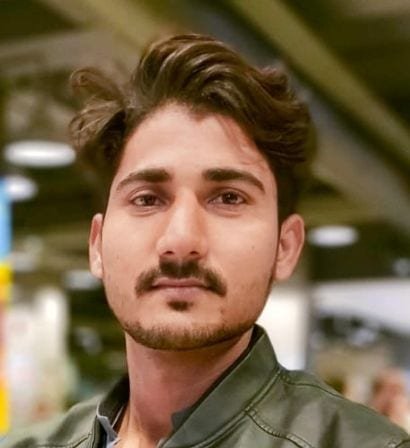 Arman Ali, respects both business and technology. He enjoys writing about new business and technical developments. He has previously written content for numerous SaaS and IT organizations. He also enjoys reading about emerging technical trends and advances.