Recent gaming news includes the announcement that Electronic Arts (EA) is developing a Black Panther game for single-player only. The news has piqued the interest of people who enjoy both Marvel and video games. This next release has the potential to be a ground-breaking addition to the superhero gaming genre, combining the popular Black Panther character with EA's skill in crafting immersive gaming experiences.
Table of Contents
Superhero Video Games Have Taken Off
There has been a meteoric growth in the popularity of superhero games over the past decade. It's apparent that gamers have a huge hunger for interactive experiences that allow them to step into the shoes of their favourite superheroes, as evidenced by the popularity of games like Batman: Arkham series, Spider-Man, and the current Marvel's Avengers game. This trend has cleared the path for EA to explore the rich universe of Black Panther and bring it to life in a single-player gaming experience.
Black Panther's Imaginary Universe
In 1966, Marvel Comics introduced the world to Black Panther (T'Challa). Wakanda is an imaginary African nation with cutting-edge technology and a deep cultural history, and he is its king. The 2018 Marvel Cinematic Universe (MCU) film "Black Panther" catapulted the figure into the public consciousness. The film was a commercial and critical triumph, and it helped bring even more attention to the Black Panther persona.
The Potential of a Solo Adventure
The fact that EA is making a Black Panther game without multiplayer hints at the company's intention to provide a story-driven adventure. One of the main advantages of single-player games is that players can focus on the game's story without having to worry about competing with others or working together with other players. This method allows the designers to craft a more tailored experience for the players, making them feel like they have a significant role to play in the Black Panther world.
Wakanda's Vibranium-Powered World, Finally Released
The existence of Vibranium, a rare and powerful mineral exclusive to Wakanda, is central to the Black Panther mythos. Black Panther's talents and technology owe a great deal to the remarkable properties of this hypothetical metal, including as its capacity to absorb and redirect kinetic energy. Players of the new game may anticipate discovering magnificent vistas, hidden secrets, and intense action sequences in the vibrant and technologically advanced world of Wakanda.
Combat and Gameplay Mechanisms
The game will offer a wide range of gameplay features and combat systems to simulate the world of Black Panther as closely as possible. Black Panther's increased senses, acrobatic talents, and advanced technology will be at the player's disposal as they defend Wakanda from danger. The combat will place an equal emphasis on hand-to-hand fighting, stealth, and strategic decision-making, letting players bring their own playstyle to each encounter. Exciting boss fights, difficult objectives, and the chance to improve and personalise Black Panther's skills and gear are all in store.
Storytelling and Character Growth That Pulls You In
Successful single-player games are distinguished by their engaging narratives and complex protagonists. The story of T'Challa's development as a king and a superhero will be the focus of EA's Black Panther video game. An emotive and engrossing narrative will be waiting for players, delving into the challenges of leading a nation while facing dangerous enemies. Characters from the Black Panther universe will make appearances in the game, along with some new and interesting faces that will add depth to the story.
Conclusion
Superhero fans and gamers alike are ecstatic over EA's announcement of a single-player Black Panther game. The combination of EA's history of releasing successful games and the expansive Black Panther universe bodes well for this impending release. Players can expect a once-in-a-lifetime experience that puts them in the shoes of the renowned Black Panther as they explore the technological marvels of Wakanda and take part in violent action sequences.
FAQs
When can we expect to play the Black Panther video game?
There has been no official word on when the Black Panther video game will be made available to the public. However, keep an eye out for further information on the game's release from EA and Marvel.
When will the game be released, and on what systems?
No platforms have been officially announced for the Black Panther video game. It will most likely be made available for PC and console gamers to purchase.
Is it possible to assume a role other than Black Panther?
The future availability of playable characters other than Black Panther is currently unknown. The game's release date, as well as other details on gameplay and character customization, will be announced at a later date.
Will there be any sort of connection between the game and the MCU?
The game takes place in Black Panther's universe, but whether or not it will have any connections to the MCU remains to be seen. The game's plot and events may take place in a universe apart from the MCU, making it feel new and exciting.
I was wondering if downloadable content (DLC) was planned for the game.
DLCs, or downloadable content, are a frequent feature in today's video games. No definite plans for future Black Panther game updates or expansions from EA have been revealed at this time.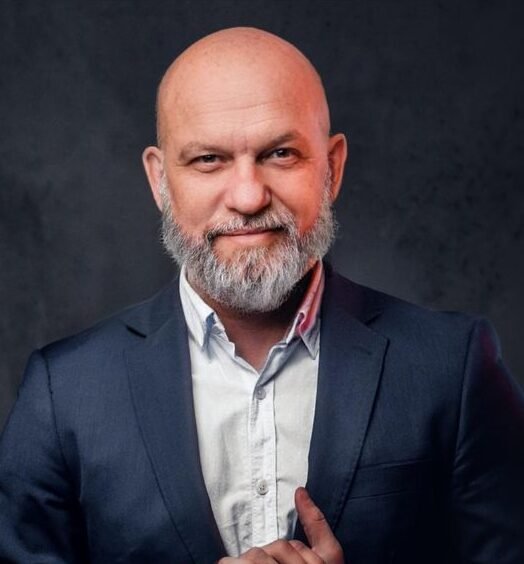 Rene Bennett is a graduate of New Jersey, where he played volleyball and annoyed a lot of professors. Now as Zobuz's Editor, he enjoys writing about delicious BBQ, outrageous style trends and all things Buzz worthy.