Looking for Eid gifts to give to your loved ones?
After a month
of prayer and self-control, Muslims celebrate the close of their religious duties. Generosity and gift-giving are part of the celebration of Eid Al Fitr.
This is the second time Ramadan takes place during the COVID-19 pandemic. Yet, with the easing of lockdowns, seeing family and friends is now possible for many. Having the perfect gift can make your reunions more special.
The traditional gift was money and was usually reserved for children. This year, giving a gift that involves more thought is a great way of letting loved ones know you're thinking of them. Read on to know some wonderful Eid gift ideas.
Food
Food may be one of the easiest Eid gift ideas, yet it plays a large role in Eid Al Fitr traditions. One of the most anticipated parts of Eid Al Fitr is the Eid feast. Thus, food is a special Eid gift despite its simplicity and ease.
Usually, people serve guests homemade sweets and snacks they prepared. They also buy dried fruit, chocolates, or other treats to give out to family, friends, and neighbors.
Having family and friends over for lunch or dinner is another Eid Al Fitr tradition. This is now a possibility with the easing of lockdowns. If you're planning to invite people over, be sure to follow health protocols.
 If you're still unable to invite people to your home, you can also have food delivered to them. Popular fine dining delivery services allow you to place orders and fill in their address. Attaching a custom message besides Eid Mubarak is sure to make them appreciate it more.
Islamic Wall Art
Calligraphy is one of the other great ideas for Eid gifts since it has an important place in Islam. Wall art with stylized verses from the Quran makes for special decor in a Muslim home.
Yet every home may already have some of these. However, they're usually framed traditionally. Look for wall art that reflects the new styles of the times.
There are ceramic plates, Kaaba replicas, and other ornaments with verses inscribed you can buy. There's a wide range of sizes and budgets so you can find one that suits your or your loved ones' home.
Toys
Toys are another common yet nonetheless great Eid gift for kids and even some adults. Giving money might allow them to buy what they want, yet buying a toy can show more thoughtfulness.
It'll be good to pick a toy that's fun and educational at the same time. There are plenty of these available online. You can even get toys that kids can share and play with together with siblings and friends.
For adults, collectibles can make for a great gift. These can range from action figures, car models, or assembly kits to make for a good hobby.
Men's Grooming Kit
This is another one of the great Eid gifts for a husband or brother. If you're looking for a practical gift that they might not buy themselves, then a grooming kit is perfect.
Gift them a grooming kit with high-quality electric razors to replace their dull regular razors. There are also plenty of skincare kits that will be a significant upgrade from soap and water. You can also gift fragrance so they'll always smell their best.
Quality grooming products can help men make the most of their early morning routines. It can also give a significant confidence boost.
Jewelry
If your loved one enjoys jewelry, then some Islamic jewelry will make a perfect Eid gift. Haram jewelry with traditional designs is still popular across all age groups.
You can also have jewelry custom-made to suit the tastes of your loved ones better. Something with a text that resonates with them would be thoughtful.
If not, you can always pick up a ready-made piece. Check out this necklace as an Eid gift.
Smart Watch
Smartwatches are some of the more practical electronic gifts you can give. They merge the traditional time-telling function of the watch with modern technology. They can receive texts and calls, give reminders and notifications, and track health.
There is a range of options available at different price points depending on the features they offer. Some offer basic health and fitness tracking. Others are a high-end complement to your smartphone.
Leather Products
Leather products are usually one of the great gifts for men. Like grooming kits, leather goods might be something they need yet won't buy themselves.
Good quality leather accessories are great because of their practical uses. Be sure to get one that's made from high-quality leather to make sure they'll last long. Consider getting wallets, bags, belts, and shoes.
Prayer Mats
Praying is something we do all year round outside Ramadan. This makes prayer mats another great Eid gift. Gifting prayer mats to teens and kids can encourage them to take part in sacred activities.
Islamic Books
What better gift to embody the holy month of Ramadan than Islamic books? Books with stories of prophets and Islamic morals make for great gifts to children.
Children are curious and fond of stories. Cultivate their minds and spirits with Islamic books. This can help them grow into better Muslims who know their faith.
Home Accessories
These make for great Eid gifts because decorating helps create a joyful mood for Eid. Look for home decor that is stylish and functional for your family and friends. Consider carpets, rugs, pillow covers, lanterns, or Ramadan-themed lamps.
Give These Eid Gifts to Your Loved Ones
Eid Al Fitr is a great time to express generosity and love to family, friends, and neighbors. Giving them some thoughtful Eid gifts can make the celebration more warm and special.
When thinking of a gift, consider their wants and also what you'd like to express. Leather products and grooming kits are practical gifts for men. Toys, books, and prayer mats are great for children.
Want to know more gift ideas for a particular holiday? Check out our other guides here.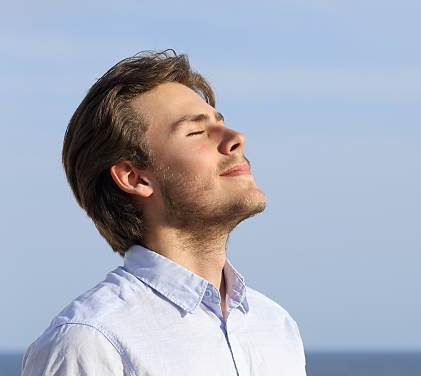 My name is Tom William a expert content creator and SEO expert having Proven record of excellent writing demonstrated in a professional portfolio Impeccable grasp of the English language, including press releases and current trends in slang and details.