The interior decor world has introduced us to some incredible designs and creations that hold the capacity to change the beauty dynamics of a living space to a great extent. Every time, we are served with something unique or one-of-a-kind that simply blows our minds. In this design revolution, bone inlay is an ancient craft which has maintained its position as a popular technique of creating furniture units for centuries. It is all about embedding finely cut pieces of camel or buffalo bones into the intricate carvings on the surface of the wood.
You may find a plethora of furniture products made using this technique, and bone inlay console tables & desks is one of them.
When skilled craftsmanship meets aesthetics, a bone console table is born, which stands as an exquisite piece of functional art. By redefining elegance, these tables are available in classic traditional or contemporary designs which immediately captivate the eye and elevate the ambiance of any space.
The inlay console table in a stunning design is not an ordinary piece of furniture that can be overlooked if placed amongst the commonly seen furniture units in wood finish. Like we've said earlier, its visually appealing look will immediately grab eyeballs, ensuring that your guests are awestruck with its charm and sophistication.
Place these tables anywhere in your house as they serve both aesthetic and practical purposes. We strongly believe that every home deserves an inlay console table as they make a perfect addition to the interiors of a living space.
Uses & Benefits of Bone Inlay Console Tables & Desks
Visual Aesthetic Appeal
What makes a bone console table a visually aesthetic piece? Well, its beauty lies in the intricate patterns and delicate craftsmanship of dedicated artisans. With their precision, attention to detail, and skill, they never fail to create a visual feast.
These artisans turn a simple piece of furniture into a statement of style using bone inlay technique which is greatly inspired by the designs which were dominant in the Mughal Empire period. With a myriad of colour combinations, a classic white and black bone inlay console table is preferred by all as it complements all types of decor styles- be it eclectic or contemporary. It instantly becomes the focal point of the room and also adds character to the interiors.
Versatility in Designs
From traditional, ornate detailing to chic and sleek layouts, in bone inlay technique the designs vary according to the mood and theme of the decor. On top of it, you can even ask the artisans to create something interesting using the blend of various influences. An inlay console table seamlessly integrates into different design schemes and even transcend the on-going trends and styles.
Space Optimization
An inlay console table features a space-efficient design with sleek profiles and layouts, which are perfect for small or narrow spaces like entryways and hallways. To utilise these tables in an effective way, you can keep your essentials inside the drawers and use the top surface to showcase the decorative items, such as a vase of flowers, a sculptural piece, or a collection of framed photos.
Functionality of Storage & Decor
Timeless beauty is not the only attribute which makes a bone console table a popular piece of furniture. Its functionality as a storage solution makes it highly usable. Use the built-in drawers to keep essentials like bills, keys, sunglasses, reading glasses, magazine, etc. In addition, you can make the best use of the flat surface of the table which provides a practical space for displaying artwork leaning against the wall, a flower vase, family photographs, a decorative lamp, souvenirs, and artefacts.
Connects You with Cultural Heritage
As every bone inlay product has a profound connection with ancient traditions and cultural heritage, this technique brings you closer to our cultural traditions. The beautiful intricate carvings and ornate detailing reflect the craftsmanship that immediately takes us back to those golden times of the Mughal Dynasty. The art of bone inlay has deep roots in the royal palaces of Rajasthan, India, and each inlay console table carries the legacy of centuries-old craftsmanship.
Exuding a harmonious blend of artistry, practicality, and cultural heritage, buying these bone inlay console tables & desks online is truly a wise decision to make.
Areas Where You Can Arrange a Bone Inlay Console Table In Your Home
These are some of the places where you can place an inlay console table and see what wonders it brings these areas in your home.
Entryway: First Impression Has to Be Good
The moment your guests or friends enter your home, they are first exposed to a foyer or an entryway. Thus, add an artistic flair to this space and set the tone for your home like never before. Place it against a wall or under a stylish mirror for an enhanced decor. This way, it becomes a focal point that welcomes guests with a touch of luxury and opulence. Use the table top to display a vase of fresh flowers to make the whole environment even more pleasing and inviting for your guests.
Living Room: Let It Serve as a Centrepiece
Adding an extra layer of elegance and sophistication to your living room, a black bone inlay console table will be a stunning addition. With a huge variety of colour options available online, you can also opt for any other colour combination which complements your existing colour theme. Position the table against a feature wall or behind the sofa to create visual interest. You can adorn the table with statement pieces such as an artwork, decorative piece of object, or a set of candle holders. Don't consider it an ordinary table. You've invested in it to make it work for you. It's a conversation starter that transforms your living room into a sophisticated haven.
Dining Room: Elevating the Dining Experience
Exuding a subtle touch of luxury, a bone console table can be placed in your dining area to create an ambience that will make the dining experience even more enjoyable. With an understated touch of glamour, you can use the table surface to hold drink glasses, bottles of liquor, dinnerware, elegant candle holders, or a stylish table lamp. Its presence will make it convenient for you to keep cutleries and dining essentials within the reach, minimising your time and effort to bring the bowls or other necessary items from the kitchen every time your guests need something.
Bedroom: Creating a Clutter-Free Cosy Sanctuary
Your bedroom deserves all the love, beauty, and comfort as this area of your home allows you to unwind and relax after a long, tiring day. With the presence of a bone inlay console table, you can enhance its tranquil ambiance. Place it against a bedroom wall as a stylish dressing table or a vanity to spruce yourself up every day. The drawers can be of great use to keep your make-up essentials, styling tools, accessories, etc. All the little yet significant things can be kept systematically, making your bedroom free from clutter.
Home Office: Inspiring Creativity At Its Best
Transform your workspace into a place where creativity dwells. With the right amalgamation of colours, style, and mesmerising design, a bone inlay writing desk is a piece you will always love to work on. The drawers add practicality to your workspace by helping you arrange loose papers, important files and documents, stationery items, and whatnot. It's not just an ordinary work desk we see in offices; it's truly a symbol of artistic productivity which will inspire you to work with beauty.
Choose a bone inlay piece for your home and it will continue to captivate you for generations to come.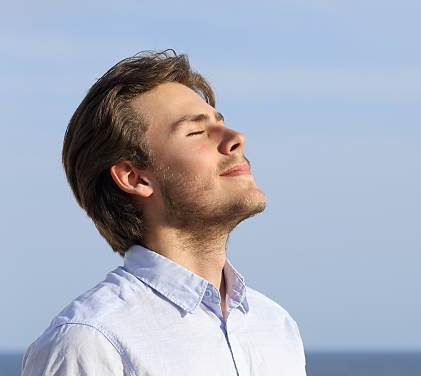 My name is Tom William a expert content creator and SEO expert having Proven record of excellent writing demonstrated in a professional portfolio Impeccable grasp of the English language, including press releases and current trends in slang and details.