If you own a business or are a key decision-maker for a brand, then earning customer trust is paramount to the organization's success. When people trust your brand to look out for their best interests, they are far more likely to become loyal customers who will come back for repeat purchases.
Safety is one way to earn customer trust. In 2023, much of the business world resides online. Customers research their problems, browse for solutions, and can even complete transactions completely online. This puts both their data and yours in a vulnerable place where hackers and cybersecurity threats can compromise them.
Also, you want your operations and information to be secure online as well as your customers. Becoming a safer and more secure brand online should be a priority in 2023. Here are a few practices to increase security throughout the organization on the Internet.
Table of Contents
Focus on Access Control
The main problem with many online security risks comes from too many people being able to access what they shouldn't. This concept refers to access control for sensitive data. Poor access control measures will leave information vulnerable to being found by the wrong people. This is especially important to keep your customer information private if they interact with your brand online. Processes like ID verification, authentication, and authorization can create more control over who has access to what within your organization, protecting the data of both your customers and the company.
Outsource Cybersecurity Needs
Since cybersecurity is so important in this era of business, you do not want to invest in half-measures, especially if you are not an expert in online safety. It is possible that the security measures you have in place are not adequate to protect your network, servers, and data. Outsourcing your cybersecurity needs to a separate firm can be incredibly useful. First, it leverages the expertise of individuals who know everything about online security. Second, it allows you to offload the burden of data protection from your team. Third, you can access better security 24/7 when it is handled by an outside firm. These benefits are crucial to maintaining customer trust in your brand, as a security breach could cost you a ton of customers and revenue.
Downloading Securely on Usenet
There may be many reasons why your business has to download content. However, downloading off the Internet can often come with significant security risks, especially if the source of the download is not verified. You can feel safer downloading user-generated content by taking advantage of Usenet. What is Usenet? Essentially, it is a discussion platform that actually predates the internet. Users go there to engage in specific discussion topics called newsgroups and download articles. The best part is that downloading is incredibly secure with Usenet and can occur at much faster speeds than most Internet servers can achieve.
Cloud Migration
If you use online tools to run your business, then you have probably heard of the cloud. Cloud computing allows businesses to outsource their server network needs so that they do not need to maintain their own infrastructure in-house. It also improves app integration and scalability. However, one of the greatest benefits of migrating operations to the cloud is enhanced security. While you may not have the resources to adequately protect a private server network, a third-party cloud service does. Part of what you are paying for is better security for your digital assets that are hosted by the cloud.
Invest in Stronger Firewalls
A firewall is a computer program that restricts unauthorized access to specific processes. It is a major player in the world of access control, as mentioned previously. Firewalls can protect your data as well as the information of customers. Quite simply, a stronger firewall program is more likely to protect all that data. You may think that there are better uses for business resources than just a firewall upgrade, but you will instantly wish you had invested more in cybersecurity if data ends up getting lost or stolen.
Better Security Equals Greater Trust in the Brand
Online security can almost work as a marketing initiative. Data is so easily stolen or manipulated online, and modern consumers know this. If you can demonstrate a commitment to protecting their private information from the risk of cyberattacks, then consumers might be inclined to choose your company over competitors.
Earning customer trust is so important if you want your business to be successful. Improve your access control methods, outsource cybersecurity to more qualified firms, consider file-sharing on Usenet, migrate to the cloud, and pay for stronger firewalls to earn customer trust.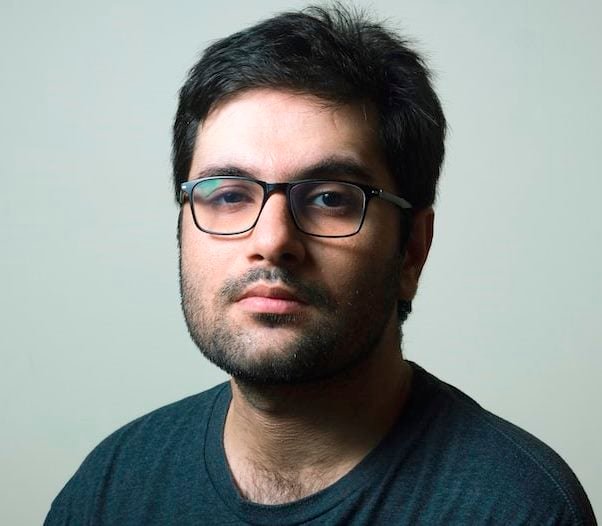 Barry Lachey is a Professional Editor at Zobuz. Previously He has also worked for Moxly Sports and Network Resources "Joe Joe." he is a graduate of the Kings College at the University of Thames Valley London. You can reach Barry via email or by phone.