Table of Contents
Delving into Emotional Intelligence
Emotional Intelligence (EQ) epitomizes the capacity to comprehend, manage, and positively utilize one's emotions to alleviate stress, communicate effectively, empathize with others, surmount obstacles, and pacify conflict. It intertwines intelligence, empathy, and emotional responses to improve thought processes and interpretation of interpersonal dynamics.
Within a professional environment, EQ garners increasing appreciation as a vital proficiency affecting various organizational aspects, particularly leadership. Leaders who exhibit high EQ are known to foster cohesive and motivated teams, thereby enhancing organizational performance.
Emotional Intelligence's Influence on Leadership
Emotional intelligence significantly affects leadership. Leaders possessing heightened emotional intelligence understand and manage their own and their team's emotions. Such capability enables them to steer through complex social interactions, make superior decisions, and sustain effective leadership behaviors under duress.
Leaders who possess emotional intelligence often excel in building and nurturing relationships with their team members. They perceive and cater to their team members' emotional needs, promoting increased trust and loyalty.
Emotional Intelligence: The Five Core Elements
Self-Awareness
Self-awareness encapsulates the skill to identify and comprehend personal emotions. Leaders possessing heightened self-awareness understand how their emotions affect their thought processes, behaviors, and performance. Additionally, they can discern how their emotions influence their team members.
Self-Regulation
Self-regulation represents the capacity to efficiently handle personal emotions. Leaders showcasing strong self-regulation maintain control over their emotions, even under stressful circumstances. These individuals also exhibit patience, integrity, and the ability to make hard decisions when required.
Motivation
Motivation exemplifies the inner drive to achieve beyond mere external rewards. Emotionally intelligent leaders exhibit a high degree of motivation. Their ambition and passion for their work often inspire their team members.
Empathy
Empathy indicates the capacity to understand and empathize with others' emotions. Leaders with a high degree of empathy understand their team members' emotional reactions and provide necessary support. They use their insight into their team members' emotions to communicate effectively and establish strong relationships.
Social Skills
Social skills imply the proficiency to manage relationships and build networks. Leaders with solid social skills communicate effectively, manage relationships, build networks, and exhibit superior conflict management skills, making them excellent team leaders.
Emotional Intelligence's Influence on Leadership Effectiveness
Emotional intelligence greatly impacts leadership effectiveness. Leaders with a high degree of emotional intelligence foster a positive work environment that encourages collaboration, creativity, and productivity. They adeptly navigate complex social interactions, manage conflicts efficiently, and cater to their team members' emotional needs.
Furthermore, emotionally intelligent leaders often exhibit resilience in stressful situations and adversity. They manage their emotions effectively, maintain composure under pressure, and steer their team through challenging situations.
Advantages of Emotionally Intelligent Leaders
Enhanced Team Performance
Leaders with high emotional intelligence foster a positive work environment that encourages high performance. They understand and cater to their team members' emotional needs, leading to increased motivation and engagement.
Superior Communication
Leaders with high emotional intelligence often exhibit effective communication skills. They understand and manage their own and their team's emotions, fostering open and effective communication.
Boosted Employee Engagement and Retention
Emotionally intelligent leaders build robust relationships with their team members, leading to increased employee engagement and retention. They understand and respond to their team members' emotional needs, resulting in enhanced job satisfaction and loyalty.
Evaluating Emotional Intelligence in Leaders
Assessing leaders' emotional intelligence can provide organizations with invaluable insights. It can highlight a leader's strengths and areas for development and guide leadership development initiatives. Tools provided by Hirenest.com offer a comprehensive emotional intelligence assessment of a leader, delivering valuable insights to enhance leadership effectiveness.
The Significance of Technology in Emotional Intelligence Assessments
Technology is integral to emotional intelligence assessments. Online platforms, like Hirenest, simplify administering tests, analyzing results, and generating reports. This not only makes the assessment process more efficient but also guarantees accuracy and objectivity.
Emotional Intelligence and Future Leadership
As workplaces continue to evolve, emotional intelligence's role in leadership is set to gain further importance. With the increasing complexity of the workplace, understanding and managing emotions is becoming a pivotal leadership skill. Hence, the potential of emotional intelligence to contribute to leadership success is vast.
This is a generalized overview and may not encompass all facets of emotional intelligence in leadership. Always seek professional advice for specific guidance.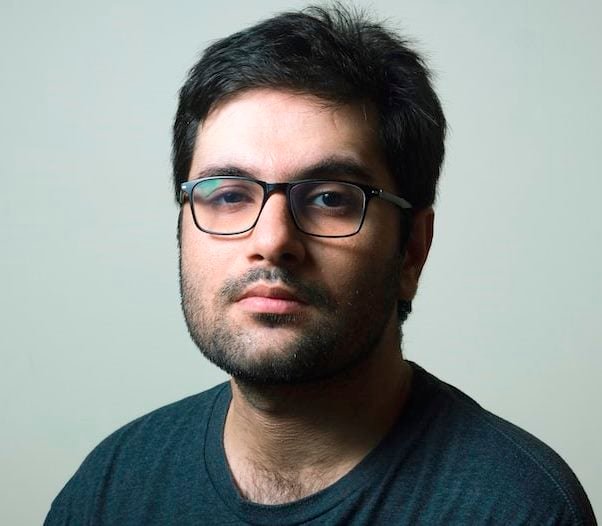 Barry Lachey is a Professional Editor at Zobuz. Previously He has also worked for Moxly Sports and Network Resources "Joe Joe." he is a graduate of the Kings College at the University of Thames Valley London. You can reach Barry via email or by phone.