Nepal is a small yet diverse country that boasts some of the most stunning landscapes, pristine lakes, rivers, and the worlds eight highest mountains.
Apart from being visually stimulating and eye pleasing Nepal is also rich in centuries-old traditions and values.
One of the most iconic and culturally significant aspects is that Nepal is the birthplace of Lord Gautam Buddha.
It is a dream destination for trekkers and adventure seekers.
Adventurers from all corners of the globe journey to Nepal, particularly for the iconic Everest Base Camp trek.
The Everest base camp trek offers more than just sexcitement and adrenaline.
It also provides an opportunity to explore Nepal's rich and ancient culture and traditions, deeply rooted and celebrated for centuries.
While preparing for your EBC trek it is important to select the right time for the trek because it not only ensures safety it also allows you to witness the pleasant weather, breathtaking views and most of all the unique festivals that showcases the diversity and richness of Nepali culture.
It is advised to schedule your Everest base camp trek during Mani Rimdu festival, which also luckily falls in the best time to trek to Everest Base Camp; the autumn season.
If you are looking for an adventure that combines the best of both worlds then trekking to Everest base camp during Mani Rimdu festival is the perfect choice for you.
The Mani Rimdu festival is a vibrant and significant celebration which adds a cultural dimension to the Everest base Camp trek.
Mani Rimdu is celebrated by Buddhists in the Everest region of Nepal as it symbolizes the founding of Buddhism by Guru Rinpoche Padmasambhava.
It is nineteen days long celebration and this festival concludes with three days public festival.
The main host of Mani Rimdu festival is the Tyangboche or Tengboche Monastery set against the breathtaking backdrop of Mount Amadablam.
It is also celebrated at Thame and Chiwong Monasteries of the Everest Region.
During this festival spectacular performances are put up in the Tengboche, Thame, and Chiwong monasteries.
Mani Rimdu is a grand event that consists of thirteen acts, including prayers, religious ceremonies, masked dance, and drama.
Here is a short overview of what happens during the Mani Rimdu Festival:
The lamas and Sherpas gather in large numbers at the monastery, coming together for the well-being and betterment of the world.
It is believed that this celebration wards off evil spirits and those who are good are rewarded.
The monks engage in ritualistic Lama dances wearing elaborate masks, vibrant robes and intricate costumes.
The dances symbolize the victory of Buddhism over Bon/ Good over Evil.
The festival begins with days of prayers and chanting, led by the monks of the monasteries.
On the second day, the monks perform series of ritualistic colorful Lama dances, wearing vibrant elaborate masks and costumes.
The last day of the festival features humorous dances, dramas, more prayers and chanting, as well as sharing of food and drinks among the community and visitors.
When is Mani Rimdu festival celebrated in 2023?
If you are planning to trek to Everest Base Camp this Autumn, why not make your journey even more special by experiencing the sacred Mani Rimdu festival.
The Mani Rimdu festival is held on full moon of the ninth Tibetan month which typically falls in October or November, which is Autumn season in Nepal
The festival dates for 2023 are fixed.
This Years's 2023 Mani Rimdu festival will be celebrated on October 28th, 29th, and 30th.
Mani Rimdu festival concludes in three days public event, where everyone is welcome to attend the dances and festivities.
Autumn is the best time to visit the Everest region. The weather is ideal with stunning mountain views, and the Mani Rimdu festival is one of the biggest and most important events in the region.
It is celebrated with great fanfare at the largest monastery in the Everest region, Tengboche Monastery.
Highlights of Everest Base Camp trek during Mani Rimdu festival
Experience the Mani Rimdu Festival, a three-day celebration at Tengboche Monastery with vibrant cultural dances and performances.
Soar through the stunning Himalayas on a thrilling 30-minute flight from Kathmandu to Lukla, the gateway to Everest Base Camp.
Explore the beautiful landscapes and culture of the Vibrant sherpa villages like Namche Bazaar, Khumjung, Phakding, etc.
Trek through the Sagarmatha National Park. It is home to variety of exotic animals like musk deer, Himalayan tahr, and snow leopards.
Stand at the base of the world's highest mountain, Mount Everest (8848 meters)
Witness the breathtaking sunrise view of Everest from Kala Patthar (5,644 meters)
Enjoy panoramic views of other iconic Himalayan peaks like Ama Dablam (6,812 meters), Cho Oyu (8,188 meters), Lhotse (8,516 meters), Nuptse (7,861 meters), Louche (6,119 meters), and more.
Trekking to Everest Base Camp is more than just about an exhilarating adventure, stunning views and a unique adventure.
It is also and opportunity to learn about the rich culture and traditions of the local Sherpa people and the region they call home.
By trekking to Everest Base Camp during Mani Rimdu festival, you can experience the Sherpa people's deep-rooted beliefs and traditions.
You will also get to see how these traditions have shaped the region and its people over centuries.
It develops a cultural awareness of the Everest Region; you gain deeper appreciation for the people and the place.
However, trekking to Everest Base Camp is a challenging but rewarding experience. It is very important to plan your trip carefully to ensure a safe and enjoyable journey.
The Everest base camp trek is physically demanding, so it is essential to acclimatize properly to avoid altitude sickness.
Additionally, accommodations and resources can be scarce in the Everest region, so it is recommended that you travel with a reputable trekking agency for a safe and enjoyable experience.
Nonetheless, experiencing a unique cultural event like the Mani Rimdu festival during Everest Base camp trek creates lasting memories.
The combination of cultural immersion, spiritual exploration, and the natural beauty makes this journey a once-in-a-lifetime adventure.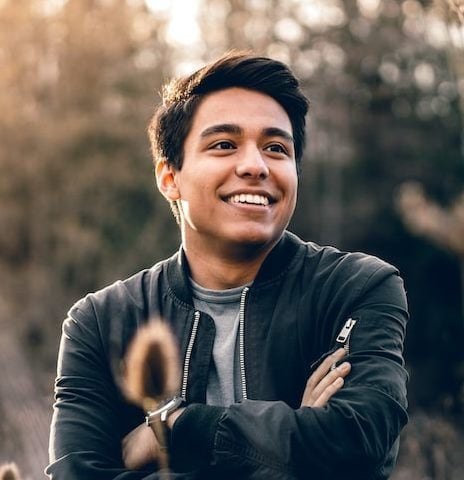 Wayne Probert is a senior reporter at Zobuz, covering state and national politics, and he is a grantee with the Pulitzer Center on Crisis Reporting. Before joining Zobuz, he worked as a freelance journalist in Kentucky, having been published by dozens of outlets including NPR, the Center for Media.