Croatia is a beautiful country located in Southeastern Europe, known for its stunning landscapes, rich history, and vibrant culture. With its stunning Adriatic coastline, rich cultural heritage, and mouthwatering cuisine, Croatia has become one of Europe's top tourist destinations.

This 7-day Croatia travel plan takes you on an unforgettable journey through some of Croatia's most iconic sights. Exploring historic cities, relaxing on beautiful beaches, or immersing yourself in nature, Croatia has something to offer every type of traveler.
Day 1: Zagreb
Start your Croatian adventure in the capital city of Zagreb. As you stroll through the historic Upper Town, admire the medieval churches, palaces, and monuments that earned it the nickname "Little Vienna". Don't miss the iconic 13th-century Saint Mark's Church, with its colorful tiled roof displaying the coat of arms of Croatia, Dalmatia, and Slavonia.

Get a dose of culture at the Mimara Museum, home to paintings by famous artists like Rembrandt, Velázquez, and Renoir. End your day sampling delicious local cuisine along the bustling Tkalčićeva street.
Top Attractions in Zagreb:
Saint Mark's Church
Mimara Museum
Museum of Broken Relationships
Lotrščak Tower
Tkalčićeva Street
Day 2: Plitvice Lakes National Park
Escape the city and head to the breathtaking Plitvice Lakes National Park, a UNESCO World Heritage site. As you wander along the network of wooden paths and bridges, take in the beauty of crystal-clear lakes, thundering waterfalls, and lush forests. With 16 terraced lakes and over 90 cascading waterfalls, this is one of Croatia's most prized natural treasures.
Start your tour at Entrance 1, which leads to the Lower Lakes area. The velvety green waters and small waterfalls here are especially stunning. Walk along the boardwalk through dense woodlands to catch views of Lake Kaluđerovac, known for its turquoise color. Next, cross Lake Gradinsko and hike uphill through the forest to Gradinsko Lake, the largest of the lakes.
Continue on to Lake Galovac and take a short ferry ride to the Upper Lakes area. Here, you'll find the tallest waterfalls, including the mighty Veliki Slap. The most popular is Sastavci Falls, where you can admire the water cascading in multiple parallel streams.
At Lake Kozjak, don't miss taking a boat ride to enjoy panoramic views of the lush green slopes and shimmering water. The parks offer plenty of dining options for lunch like Lička kuća restaurant.
End your day with a leisurely walk around Lake Prošćansko, the lowest and final lake. Keep an eye out for local wildlife like deer, bears, wolves, and over 150 species of birds as you explore this natural wonder.
Day 3: Zadar
Continue down the Adriatic coastline to the historic port city of Zadar. Relax by the Sea Organ is an experimental musical instrument that creates soothing melodies from sea waves. The unique circular installation contains pipes and whistles underneath marble steps by the water. As waves push air through, various harmonic sounds are created, transforming natural sea sounds into a lovely coastal lullaby.
Next, head to the Greeting to the Sunlight installation near the sea walls. Here, 300 multi-layered glass plates embedded in the pavement collect solar power during the day to put on a dazzling light show after sunset. The pulsing colored lights sync perfectly with the rhythm of the waves for a magical performance you must see to believe.
Take an evening stroll along the ancient stone walls and imposing fortifications enclosing the Old Town for beautiful sunset views over the coastline. Passed by the 9th-century circular Church of St Donatus, it is considered a city symbol.
End your night in the bustling People's Square, lined with al fresco cafes and restaurants, such as Restaurant Niko, which serves delicious seafood. With its wealth of cultural landmarks and coastal ambiance, Zadar is truly an Adriatic gem.
#Day 4: Split
Arrive in the bustling coastal city of Split, home to the magnificent Diocletian's Palace, one of Europe's most impressive Roman monuments. Wander through the labyrinth of narrow cobblestone streets lined with medieval houses, restaurants, and shops.
Climb the bell tower of Saint Domnius Cathedral for panoramic views over the red-tiled roofs of the Old Town. Spend the afternoon lazing on Bačvice Beach or strolling along the lively seafront Riva promenade.
Top attractions in Split:
Diocletian's Palace
Saint Domnius Cathedral & Bell Tower
Bačvice Beach
Riva Promenade
Marjan Hill

Day 5: Hvar Island
Take the ferry over to the sunny island of Hvar, with its picturesque coastal towns, lavender fields, and vineyards. Base yourself in the port town of Hvar and take a walk up to the 16th-century Spanish fort overlooking the harbor.

Visit St Stephen's Cathedral to see its ornate stonework and treasury. Hire a car and drive across the island to explore sleepy villages like Jelsa and Stari Grad. Cap off your day watching the sunset from a waterfront café with a glass of local wine.
Top Attractions in Hvar:
Hvar Old Town & Spanish Fortress
St Stephen's Cathedral
Stari Grad Plain (UNESCO site)
Beaches like Dubovica and Pokonji Dol
Hvar wineries

Day 6: Dubrovnik
Named the "Pearl of the Adriatic," Dubrovnik is Croatia's most iconic destination. Begin at Pile Gate, the grand entrance to the medieval Old Town. Walk along the imposing ancient city walls for sweeping coastal views.

See the 15th-century Rector's Palace, the Baroque Dubrovnik Cathedral, and the medieval Dominican Monastery. Take the cable car up Mt Srd for aerial views over orange rooftops and the shimmering Adriatic Sea. End your day along Stradun Street, lined with al fresco restaurants and street performers.
Top Attractions in Dubrovnik:
City walls & forts
Stradun street
Rector's Palace
Dubrovnik Cathedral
Mt Srd Cable Car

Day 7: Lokrum Island
On your last day, take a short boat ride to the forested Lokrum Island. Hike through lush botanical gardens to the ruins of an ancient Benedictine monastery and medieval fortress. Go for a swim at the picturesque Dead Sea, a lake connected to the open sea by a small channel.

Take the panoramic footpath along the rocky coastline and keep an eye out for peacocks and peahens, symbols of Lokrum Island. Return to Dubrovnik's Old Town for last-minute souvenir shopping and a farewell dinner.
Top Attractions on Lokrum Island:
Benedictine Monastery and Fort ruins
Botanical gardens
Dead Sea
Peacocks
Coastal footpaths
With its rich heritage, endearing coastal charm, and wealth of natural beauty, Croatia truly captivates in just seven short days. This itinerary covers the country's most spectacular highlights for an unforgettable week-long escape. Don't miss out on the magic of Croatia!
Frequently Asked Questions
When is the best time to visit Croatia?
Croatia has four well-defined seasons. Summers are hot and crowded, while winters offer snow and cozy cafes. The shoulder seasons (spring and autumn) offer a balance of pleasant temperatures and fewer crowds.
How do I get around Croatia?
Most international flights land in Zagreb. Renting a car is an option, but Croatia also has an efficient public transport system, including ferries, trains, and buses. Major cities have airports, and there are many connections to islands and other popular destinations.
What currency is used in Croatia?
As of 2023, Croatia uses the euro as its official currency.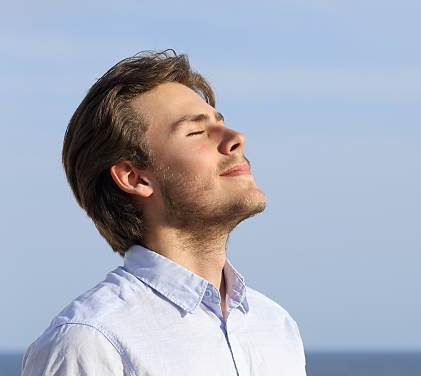 My name is Tom William a expert content creator and SEO expert having Proven record of excellent writing demonstrated in a professional portfolio Impeccable grasp of the English language, including press releases and current trends in slang and details.