Authentic Indian cuisine is known for its rich flavors, fragrant spices, and various dishes. Recently, more people are adopting a plant-based diet due to health concerns, environmental factors, and ethical reasons. Cleveland, Ohio, might not be the first place that comes to mind when considering Indian cuisine, but the city has quietly embraced this culinary evolution. In this blog, we'll take you on a tour of some of the best plant-based Indian restaurants in Cleveland, where you can savor the richness of Indian flavors while enjoying plant-based options.

Chaat Masala: A Journey Through India's Street Food
Located in Cleveland, Chaat Masala is a delightful casual restaurant specializing in chaat, a beloved Indian street food known for its tangy and spicy flavors. Chaat Masala offers many chaat dishes alongside classic street food items like samosas and pakoras. What's particularly exciting is their commitment to plant-based options. Popular choices like aloo chaat and dahi puri showcase the fusion of flavors that make Indian cuisine unique. With Chaat Masala, you can explore the dynamic world of Indian street food while enjoying plant-based goodness.

The Spice Hut: A Flavorful Vegan Paradise
If you're looking for a comprehensive Indian dining experience that's entirely vegetarian and vegan-friendly, The Spice Hut is your go-to destination. This restaurant brings many plant-based options, from tandoori vegetables to aromatic biryanis. Gluten-free diners will also find plenty to choose from. The warm and casual ambiance and affordable prices make The Spice Hut a welcoming spot for indulging in the richness of Indian cuisine.

Bombay Vegetarian Kitchen: A Legacy of Vegetarian Excellence
With over two decades of serving the Cleveland community, Bombay Vegetarian Kitchen is a family-owned gem that has stood the test of time. This charming eatery offers an array of vegetarian and vegan Indian food in Cleveland that spans classic favorites like tikka masala, saag paneer, and vindaloo. The relaxed atmosphere and budget-friendly pricing make it a local choice for those seeking authentic plant-based Indian flavors.

Patanjali: Where Tradition Meets Modernity
Patanjali reimagines traditional Indian cuisine with a contemporary twist, making it a must-visit for those exploring inventive plant-based dishes. From butternut squash tikka masala to cauliflower biryani, their creative menu showcases the culinary innovation that can arise from combining traditional recipes with a modern sensibility. The chic ambiance and moderate pricing make Patanjali an ideal spot for a special evening of plant-based indulgence.
Ahimsa Cafe: A Wholesome Vegan Haven
Ahimsa Cafe is a vegan cafe and a haven for those seeking diverse culinary experiences. Their menu spans Indian and international dishes, including a juice bar and bakery. This relaxed spot offers an affordable dining experience where you can savor various plant-based delights.

Cleveland Vegan: Comfort Food, Indian Flair
For a fusion of American comfort food and Indian flavors, Cleveland Vegan is the place to be. This vegan restaurant crafts familiar comfort dishes like mac and cheese and burgers alongside Indian-inspired offerings such as chana masala and samosas. The casual setting and pocket-friendly prices make it a versatile option for plant-based enthusiasts and curious diners.

APNA Indian Vegetarian & Vegan Restaurant: A Wholesome Feast
With a wide-ranging menu catering to vegetarian and vegan preferences, APNA Indian Vegetarian & Vegan Restaurant ensures something for everyone. From tandoori vegetables to fragrant biryanis, their offerings are satisfying and inclusive. Their commitment to affordability and casual dining makes it an excellent spot for exploring plant-based Indian cuisine.

Curry Up Now: Where Fast-Casual Meets Indian Delights
Bringing a fresh take on Indian street food, Curry Up Now infuses a fast-casual dining approach with the flavors of India. Their menu includes innovative creations like tikka masala burritos and samosas, all crafted to be vegan and vegetarian-friendly. The unwinding atmosphere and reasonable prices make it a top choice for those seeking a quick and flavorful plant-based meal.

Vegetable Garden: A Verdant Paradise of Flavors
With a name that perfectly captures its essence, Vegetable Garden specializes in vegetarian and vegan Indian cuisine. From tandoori dishes to aromatic biryanis, their extensive menu ensures you won't miss out on traditional Indian flavors while enjoying plant-based options. The laid-back ambiance and affordable pricing create a welcoming environment for indulging in wholesome Indian food in Cleveland.

Saffron Supper Club: Seasonal Elegance on Your Plate
For a more upscale experience, Saffron Supper Club presents a vegan journey through Indian cuisine with a seasonal prix-fixe menu. By sourcing fresh, local ingredients, they create dishes that highlight the richness and complexity of Indian flavors. The intimate setting and moderate pricing make it a fantastic choice for those seeking an elevated plant-based dining experience.
In conclusion, Cleveland's dining scene increasingly embraces plant-based Indian cuisine prepared by talented and expert Cleveland chefs, offering diverse options for those looking to explore the flavors and aromas of this rich culinary tradition. From casual eateries to more upscale establishments, there's a plant-based Indian delight waiting for every palate in Cleveland. So, if you're craving an ethical and delicious culinary adventure, check out these restaurants and savor the vibrant world of plant-based Indian cuisine.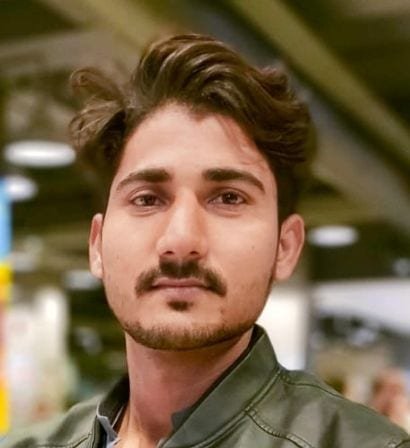 Arman Ali, respects both business and technology. He enjoys writing about new business and technical developments. He has previously written content for numerous SaaS and IT organizations. He also enjoys reading about emerging technical trends and advances.