Do you want the brows you've only seen on celebs? Well, you can have them.
With these hacks, you'll learn how to do your eyebrows right and even how to make your eyebrows darker. Because that picture-perfect brow doesn't happen by accident.
Ready to get started? Keep reading to learn some eyebrow hacks that will give you those flawless brows.
Use Soap For Shape
This one sounds a little bit odd, but it will actually give you gorgeous, fluffy brows! And all you need is some bar soap, water, and a spoolie eyebrow brush.
Put a little water on the bar soap and coat the spoolie in that soapy residue. Brush up your eyebrow hair with the spoolie until it looks fluffy. And if your eyebrow looks too thick, take the spoolie and run it along the upper edge of the brow to shape it.
You can do any additional shaping with your eyebrow pencil.
Don't Use a Small Mirror
When it comes to getting the best brows, compact mirrors are not your friend.
Because of their small size, they don't allow you to get a full picture of how your brows look side by side. And even though brows don't need to be twins, they should at least be sisters…or maybe cousins.
This hack also applies to magnifying mirrors, which are especially bad when you're plucking your brows. They can cause you to obsess over small hairs and overpluck, leaving brows looking sparse.
Use Concealer To Clean Up
After you've done the basic shaping of your eyebrows, you may see some small mistakes. But shaping with concealer can right all those wrongs and make brows pop.
Take a small, compact makeup brush and run the concealer along the edge of your brows to cover up any messy spots. But make sure you don't cake it on! Too much concealer around the eyebrow can make the shaping look harsh and unnatural.
Apply Eyebrow Tint
If you want your brow color to last longer than one night, try tinting your eyebrows.
It's pretty easy, and you can tint eyebrows using a simple kit. This will tint the skin, but as long as you're using it correctly, it's safe and effective! The rich, tinted color should last a few weeks so you're not constantly having to fill in your brows. You can also use Eyelash tint for better results.
Hold Shape With Hair Spray
Hair spray will hold the shape of your brows and keep fly-away hairs down all day long. To execute this hack, spritz a bit of hairspray on your spoolie and gently brush your brows up and back. To improve growth, you can use eyelash Perm kit.
And if you don't have hairspray, this can also be done with clear mascara!
Now Go Try Some Eyebrow Hacks
After trying these eyebrow hacks, your brows will never have looked better.
They'll not only enhance your natural features, but they'll also complete your whole makeup look. And when people ask how you got your brows to look so good, you can just tell them "a little soap and hairspray."
If you enjoyed this article, check out some of our lifestyle content!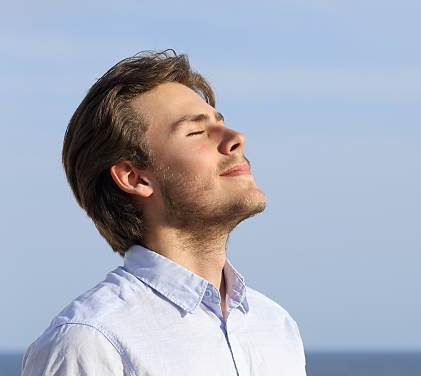 My name is Tom William a expert content creator and SEO expert having Proven record of excellent writing demonstrated in a professional portfolio Impeccable grasp of the English language, including press releases and current trends in slang and details.