Federal trucking regulations are comprehensive guidelines designed to promote road safety and reduce accidents involving commercial trucks.
These regulations cover various aspects of trucking operations, from driver behavior to vehicle maintenance, to ensure compliance with safety standards and protect the well-being of drivers, passengers, and other road users.
In the event of a truck accident, the expertise of a truck accident lawyer becomes crucial in navigating the complexities of these federal regulations, advocating for victims' rights, and seeking appropriate compensation for the damages incurred.
Table of Contents
Hours of Service Rules
One key area of federal trucking regulations is the hours of service rules, which limit the time a truck driver can spend on the road. These rules aim to prevent driver fatigue, a leading cause of truck accidents.
Truck accident lawyers are well-versed in the specific regulations regarding driving and rest periods for truck drivers. They can analyze driver logbooks, electronic records, and other evidence to determine if violations of the hours of service rules contributed to the accident.
By establishing negligence on the part of the driver or trucking company, the lawyer can help victims pursue their compensation claims, ensuring that drivers are held accountable for disregarding the safety limitations imposed by these regulations.
Weight Restrictions
Federal regulations impose weight restrictions on commercial trucks to ensure safe operation and prevent excessive damage to road infrastructure. Truck accident lawyers know the maximum weight limits for different types of trucks and the potential consequences of violating these restrictions.
In truck accident cases, they can investigate the truck's weight and gather evidence to determine if the truck was overloaded or exceeded the allowed weight limit. Such evidence can be instrumental in proving negligence and liability by the trucking company or the driver.
By establishing that the weight restrictions were ignored or disregarded, the lawyer can build a strong case to support the victim's claim for compensation.
Drug and Alcohol Testing
Another critical aspect of federal trucking regulations is mandatory drug and alcohol testing for commercial truck drivers. These regulations aim to prevent accidents caused by impaired driving. Truck accident lawyers understand the testing requirements and protocols established by federal authorities.
They can review drug and alcohol test results to determine if the driver involved in the accident was under the influence during the incident. By presenting this evidence, the lawyer can strengthen the victim's case and seek appropriate compensation for the damages.
The lawyer's knowledge of these regulations enables them to ensure that proper testing procedures are followed and that any violations are properly addressed in the pursuit of justice.
Vehicle Inspection Requirements
Federal regulations impose stringent requirements for regular vehicle inspections and maintenance of commercial trucks. These regulations ensure that trucks are in safe working condition and meet specific safety standards.
Truck accident attorneys have in-depth knowledge of these requirements and can investigate whether the truck involved in the accident underwent proper inspections and maintenance. Suppose evidence reveals that the trucking company or driver neglected their inspection obligations.
In that case, the lawyer can use this information to establish negligence and seek compensation for the victim's injuries and damages.
By demonstrating that the truck did not meet the required safety standards, the lawyer can prove that the responsible parties failed to comply with federal regulations and hold them accountable for their negligence.
Driver Qualification Standards
Federal trucking regulations establish driver qualification standards to ensure commercial truck drivers possess the necessary skills, training, and medical fitness to operate trucks safely.
Truck accident lawyers understand the qualification criteria and can examine the driver's qualifications in cases where driver negligence is a factor. Suppose it is determined that the driver did not meet the necessary standards or had a history of violations.
In that case, the lawyer can build a strong case to establish liability and seek appropriate compensation for the victim.
By demonstrating that the driver was not properly qualified or trained, the lawyer can argue that the responsible parties failed to adhere to federal regulations and seek compensation for the victim's injuries and damages.
To Sum Up
Federal trucking regulations are crucial in promoting safety and preventing commercial truck accidents. Truck accident lawyers possess the expertise and knowledge to navigate these regulations, investigate violations, and establish liability in truck accident cases.
By leveraging their understanding of hours of service rules, weight restrictions, drug and alcohol testing requirements, vehicle inspection standards, and driver qualification criteria, these lawyers play a vital role in advocating for victims' rights and seeking fair compensation.
If you have been involved in a truck accident, it is essential to consult with a skilled truck accident lawyer who can guide you through the legal process, protect your rights, and pursue the justice and compensation you deserve.
With their expertise, you can rest assured that the responsible parties will be held accountable for their actions or negligence, ensuring a safer future for all on the roads.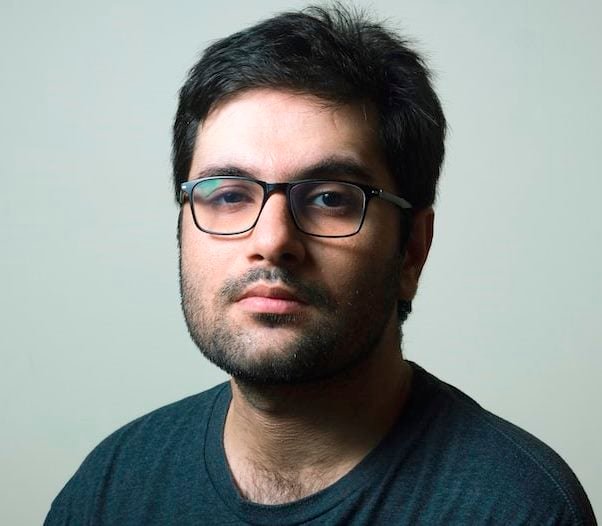 Barry Lachey is a Professional Editor at Zobuz. Previously He has also worked for Moxly Sports and Network Resources "Joe Joe." he is a graduate of the Kings College at the University of Thames Valley London. You can reach Barry via email or by phone.