You've reached our in-depth coverage of Final Fantasy 7 Remake Part 2, the next installment in one of the most cherished video game series of all time. This article delves into the game's new and intriguing features, story, and gameplay mechanics players can look forward to in the sequel. Come along as we explore Final Fantasy 7 Remake's universe and see what awaits us.
Table of Contents
Final Fantasy 7 Remake's Huge Commercial Success
Since its release, Final Fantasy 7 Remake's breathtaking aesthetics, compelling gameplay, and nostalgic storytelling have captivated people all over the world. Both longtime fans and newcomers to the franchise have lauded the game for its faithful remake of the original PlayStation classic. Due to its popularity, players have been waiting patiently for Final Fantasy 7 Remake Part 2.
The Story Develops Further
Part 2 of the remake of Final Fantasy 7 continues the game's original story and delves even further into its complex plot. Cloud Strife and his comrades will be rejoined by players as they explore new lands and overcome new dangers. Players continue their epic journey through Gaia after the events of Midgar.
Venturing into Unknown Terrains
The discovery of new areas is a major draw of Final Fantasy 7 Remake Part 2. The vast city of Junon and the enigmatic Cosmo Canyon are just two of the memorable sites that players will get to explore. These gorgeous locations are carefully crafted to provide gamers a memorable and immersive gaming experience.
Relationship Development in the Second Act
Part 2 of the Final Fantasy 7 remake expands on the dynamics between the game's many characters. In addition to returning characters like Tifa, Aerith, and Barret, players will also meet new characters that play significant roles in the plot. These connections offer an interesting dimension of intricacy and emotion to the story of the game.
Improved gameplay mechanics
Final Fantasy 7 Remake Part 2 improves upon the action-oriented fighting system of the original by introducing new and improved gameplay elements. Experience dynamic and exhilarating battles against both recognisable and brand new foes with a seamless blend of real-time action and strategic decision-making.
Emerging Capabilities and Materials
The legendary Materia system is back in Final Fantasy 7 Remake Part 2 to help players harness mystical energies and boost their abilities. Players may look forward to learning about new kinds of Materia, gaining access to potent spells, and tailoring their characters' skill sets to their personal preferences. This level of personalization is a welcome addition to the tactical depth of fights.
Invoking Legendary Creatures
In Final Fantasy 7 Remake Part 2, players rely heavily on amazing creatures called Summons to help them fight. The game has new summons that will impress players with their overwhelming strength and spectacular visual effects. Conquering difficult fights and shifting the tide of combat need you to master the summoning mechanics.
Final Thoughts
In conclusion, it appears that Final Fantasy 7 Remake Part 2 will be a fantastic addition to the venerable series. It has a compelling plot, stunning graphics, and improved gameplay mechanics, all of which bode well for an amazing gaming experience. Both longtime followers of the series and those who are just discovering Final Fantasy 7 will be anticipating its arrival with bated breath.
FAQs
When will the second part of the Final Fantasy 7 remake come out?
Final Fantasy 7 Remake Part 2 has not yet been given a release date. The community is waiting for any word from the creators with great anticipation.
Does the second installment of the Final Fantasy 7 remake plan to release on more than one system?
The PlayStation 5 will likely be the first platform to host the second installment of the Final Fantasy 7 remake. There is, however, hope that it will be ported to additional systems in the near future.
In Final Fantasy 7 Remake, Part 2: Can I Take My Save Data With Me?
The creators have been vague on whether or not your progress would be saved from the first game to the second. It's preferable to wait for official updates or announcements when the release date draws near.
How about internet or multiplayer features for Final Fantasy 7 Remake Part 2?
At this time, we have no details on any online or multiplayer components in Final Fantasy 7 Remake Part 2. It appears that the single-player story mode is the main focus.
Can I play Final Fantasy 7: Remake without having played the original?
It is not required to play the original Final Fantasy 7 in order to enjoy the Remake. The Remake is complete in and of itself as a reworking of the original game.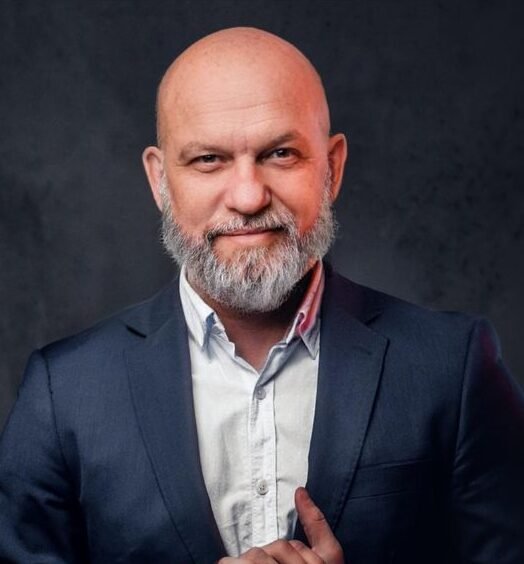 Rene Bennett is a graduate of New Jersey, where he played volleyball and annoyed a lot of professors. Now as Zobuz's Editor, he enjoys writing about delicious BBQ, outrageous style trends and all things Buzz worthy.