Find My Phone – Is the ideal app to track & trace your misplaced Smartphone free. Find My Phone is the stand alone app of Google Find My Phone & can be used alongside the Call My Phone search app which tracks & locates lost phone too! Access Find My Phone now.
Find My Phone – In telephony, there is also prevention work, and you must activate some options on your Smartphone so that you can avoid problems if your phone is stolen or lost. This tutorial will allow you to find the equipment, but you need to configure a few things before they happen.
Our phone has access to everything. Social networks, contacts, applications, bank accounts, photos, videos, and important documents are always at hand through these devices. However, sometimes we do not take precautions and neglect the security instances that these teams offer. Besides, the enormous amount of robberies and assaults should call us to take defence measures on our mobile data. In the end, our data will always be more valuable than the devices we carry.
Straight to the Point! Can I find My Phone Remotely?
Yes. Today mobile operating systems include, among their options, the possibility of remotely locating the equipment. Years ago, iOS integrated "Find my iPhone" by default. On Android, a few years ago, Google sought to standardize its "Android Device Manager" tool. Both options are free and are built into the phone, but must be enabled.
Find My Phone is a measure that Android phones have been integrating for years! And what can this app do remotely?
The first, and most important thing, is that Find My Phone allows you to see your Smartphone's location on a map of the city you are in. To achieve this, you must have the data plan and GPS activated on the phone.
You can also ring your equipment remotely using Find My Phone. This is very useful if you lose the equipment between the sheets or the sofa cushions, and you want to find it through a ringtone.
Find My Phone: You can lock the screen if you have not previously set a password or security PIN. In that lock, you can enable a new key and put a message for the carrier with your contact telephone number or return address.
In the latter case, you can delete it remotely. With just one command using Find My Phone, you will reset the device to a factory setting and you will lose all the content: photos, videos, contacts, messages, applications, everything. This is an emergency measure, to prevent your information from falling into dangerous hands.
iOS adds some extra options, such as disabling the activation of the iPhone without your Apple ID key. This prevents someone else from using the device without your account.
In iOS, you must look for the option "Find my Phone" within the iCloud panel. Remember that you must enter your Apple credentials.
In the case of Android, you must install the app "Find My Phone" or use the "Find My Phone" search app. Although it already monitors your computer by default, it keeps in mind that Android allows "guest mode" in this section. If a friend loses their phone, you can lend them your equipment to find theirs with this application.
Ok, How Does Find My Phone work?
In the case of Android, visit the "Find My Phone" website from a browser with your Google session started. Then your phone will appear on the web, and the other devices that you have associated with your Google Find My Phone account. In my case, I am looking for Note 9. Access Find My Phone to get started!
Find My Phone allows you to remotely click on any of the options that appear here, plus, you can even access the history of locations during the day, to know the route. This is achieved by analyzing my movement during the day.
The Find My Phone search app works the same on other phones. If you want to allow your friend to quickly find their phone using yours, you can give them guest access.
Now, you must know this
For Find My Phone guest access to work, you must always have GPS and data plan enabled. Both conditions are important to locate the device while it is connected to a network, and to be able to access the options described. So do this first, and then call your carrier to lock the chip. If you do it the other way around, your computer will lose connection. This can impact the autonomy of your phone!
How to relocate any lost Smartphone using Call My Phone, also known as Call My Cell Phone
Call My Phone works similar to the Find My Phone search app, however, Call My Phone lets you track and trace your phone using a special call feature.
In order to use Call My Cell Phone, simply dial the number of your lost phone free using the Call My Phone calling system, once connected you will be prompted to select, Find My Phone or protect my phone, select the Find My Phone option, then simply call your phone with the Call My Phone dial.
Within seconds, Call My Phone will ping your lost Smartphone, then your lost handset will respond telling you the exact location of your lost or misplaced Smartphone.
Call My Cell Phone is free to access and use internationally and is available to use 24 hours a day. Call My Phone is recommended as the best lost mobile phone search app as it is very fast and accurate.
Access Call My Phone today and start tracking your lost phone, plus, remember you can use Call My Phone to protect your Smartphone from theft too!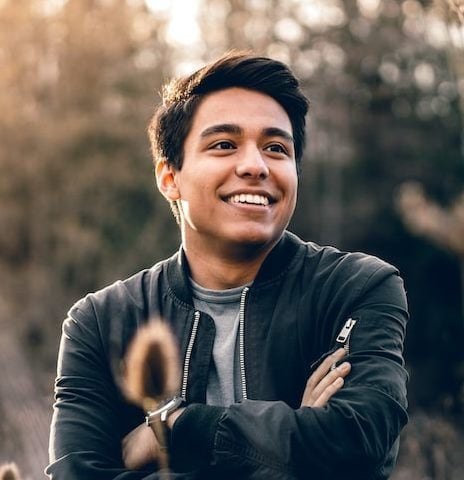 Wayne Probert is a senior reporter at Zobuz, covering state and national politics, and he is a grantee with the Pulitzer Center on Crisis Reporting. Before joining Zobuz, he worked as a freelance journalist in Kentucky, having been published by dozens of outlets including NPR, the Center for Media.