Are you constantly exhausted even after a long nighttime sleep? Are you experiencing difficulty in focusing, remembering things, and performing even the easiest tasks? These may be the symptoms of chronic fatigue.
Chronic fatigue may be a sign of an underlying condition. It's important to understand the common causes and identify the condition as early as possible. This way, timely care, and treatment can be provided to relieve the symptoms.
Find out more about the five causes of chronic fatigue by reading this article.
1. Weak Immune Systems
When the immune system is not strong enough to adequately fight off infection or disease, the body is unable to perform its normal functions. It causes chronic fatigue due to the excessive workload it must manage. When a person with a weak immune system is exposed to several illnesses or environmental triggers, his or her body is unable to adequately process and neutralize them.
As a result, the body is left weak and fatigued. Poor nutrition can also contribute to weakened immune systems. Without the proper vitamins and minerals needed to fight off infection, the body is unable to properly recognize and respond to threats.
2. Hormonal Imbalances
Chronic fatigue is a complex and debilitating condition that can cause persistent physical, mental, and emotional fatigue that isn't resolved with rest or sleep. It can be a major cause of this condition, as hormones regulate many of the body's systems and have an effect on energy production. Imbalances in the hormones cortisol, thyroid, and growth hormone can lead to a decrease in tolerance to physical activity and a decrease in the ability to concentrate and think clearly.
3. Rheumatoid Arthritis
Rheumatoid Arthritis (RA) is an autoimmune disorder that causes joint inflammation and chronic fatigue. Commonly referred to as "chronic fatigue rheumatoid arthritis" (CFR), the condition is characterized by tiredness that doesn't go away with rest and sleep. It impacts physical and mental functioning and can be very debilitating.
4. Stress
Stress can also cause a disruption of sleep patterns, which can lead to fatigue and disruption of physical activities. And it can lead to unhealthy coping mechanisms such as unhealthy food choices, binge eating, smoking, and excessive alcohol consumption.
It can further exacerbate the symptoms of CFS. Reducing stress is an important part of managing and preventing CFS. Practicing relaxation techniques such as yoga, meditation, and massage can help reduce stress and improve physical and mental health.
5. Heart Disease
The primary cause of chronic fatigue heart disease is a weakening of the heart muscle. This of which leads to a reduced capacity to pump blood throughout the body. This weakened pumping ability means the body experiences altered signals that affect the regulation of several bodily processes, leading to fatigue.
In some cases, a congenital heart defect or a compromised blood vessel network caused by high blood pressure can also cause chronic fatigue. If you feel tired all the time and don't know where to get help, make sure to visit your doctor or Dr. Diana Joy Ostroff. You deserve to have immediate treatment.
Be Aware of the Common Causes of Chronic Fatigue
Chronic fatigue can have a significant effect on an individual's physical and mental health. It is important to have an understanding of the five common causes of chronic fatigue so that individuals can take medical advice and make necessary lifestyle changes to maintain optimum well-being. If you think you might be struggling with chronic fatigue, speak to your doctor for further advice.
View some of our other writings. Many of our articles can be helpful to you.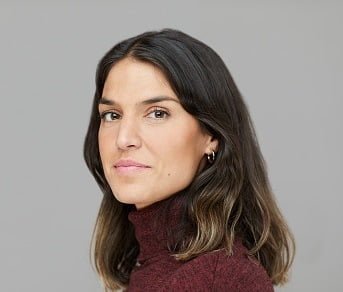 Lisa Eclesworth is a notable and influential lifestyle writer. She is a mom of two and a successful homemaker. She loves to cook and create beautiful projects with her family. She writes informative and fun articles that her readers love and enjoy.