How can you prevent a polluted house? With so many variables when it comes to indoor air quality, it's often predicted to be an insurmountable problem.
Don't believe the naysayers: You have the power to give your family the best air for them to breathe. That equates to better overall health for every person living in your house.
In this article, we give a handful of air-fresh house tips. They range from big changes to some quick and easy ones. Let's begin!
Table of Contents
Keep It Clean
Keeping up with typical home cleaning routines such as emptying trash regularly and vacuuming often are some of the best and easiest steps to improving indoor air quality. Cleaning surfaces such as countertops and tables, doorknobs, and handles regularly helps reduce the spread of germs. Dusting surfaces with a damp cloth helps remove light dust and other airborne particles.
Keeping mats, rugs, and furniture clean helps reduce dirt and other allergens that can be suspended in the air. Using a vacuum cleaner with a HEPA filter helps capture dust and other small particles.
Improve Ventilation
This can be accomplished by opening windows when possible, ensuring any vents in the space are not blocked, and installing exhaust fans near appliances that create humidity or other pollutants in the air. Avoiding the use of chemically-based cleaners or aerosols with harsh fumes can reduce the amount of toxins in the air. Furthermore, keeping humidity levels in the home regulated with a dehumidifier is also beneficial, as high humidity levels can lead to mold growth.
Keep the Greenery Outdoors
This includes flowers, plants, and shrubs, which tend to off-gas pollen and other organic compounds. Additionally, fertilizers and other chemicals used to care for the plants can also be airborne and contribute to indoor air pollution.
Keeping these things outdoors will minimize indoor air pollution while taking advantage of your outdoor space's green and flowery look. This will also help keep dust and debris from entering your home.
Change Your Filters
This is essential to ensure that the air you breathe is as clean and pollutant-free as possible. New filters will help to remove dust, dirt, and allergens from the air that can cause respiratory issues and other illnesses. It's recommended that you change your filters every 3-6 months depending on usage.
You should also choose the proper size filter for your HVAC system. Pay attention to the MERV ratings when it comes to buying a new filter. This ensures that the particles are filtered out as much as possible.
These simple steps will help keep your indoor air clean and safe for breathing. If you want to maintain the cleanliness and good indoor quality of your home, consider getting professional cleaning services. You can visit https://maid4time.com/buffalo-ny-house-cleaning/ for more information.
Enjoy Comfortable Living With a Fresh House
Overall, with the few tips we've discussed, you can significantly improve indoor air quality in your home. Make sure you try to use green cleaning supplies to clean with, frequently change filters, to have a greener outdoors, and try to find ways to increase ventilation as much as possible. Make these four tips a condition to have a fresh house and you'll notice improved air quality in no time.
For more interesting articles to read, visit our blog posts.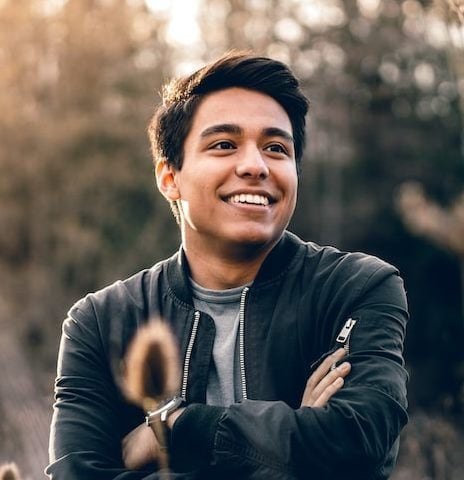 Wayne Probert is a senior reporter at Zobuz, covering state and national politics, and he is a grantee with the Pulitzer Center on Crisis Reporting. Before joining Zobuz, he worked as a freelance journalist in Kentucky, having been published by dozens of outlets including NPR, the Center for Media.