When you think of artificial intelligence, robots and chatbots like ChatGPT, digital voice assistants like Alexa and Siri, and other human-like machines are probably the first things that come to mind. When you say blockchain, you say Bitcoin, Ethereum and think of all the events that have defined the crypto industry in recent years, from record-breaking Bitcoin values and Ethereum price swings to bear and bull markets and everything in between.
Not many people would link these advanced technologies to the furniture industry and the relentless fight against counterfeit goods. And yet, these are exactly the innovations that furniture brands are relying on to help them deal with the ever-increasing problem of counterfeiting.
The thorny issue of counterfeit products in the furniture sector
We all know that furniture pieces don't usually come cheap. Even basic items from budget-friendly and mid-range retailers can be quite costly for the average consumer. So, you can only imagine that iconic pieces from well-renowned homeware and furniture companies have quite a hefty price tag attached to them, making them inaccessible to the majority of buyers. Inevitably, people began looking for workarounds to make sought-after designs more affordable to the large public, and that's how the counterfeit market emerged.
Obviously, counterfeits have been around for as long as there have been tools and solutions that allowed the accurate reproduction of designs for material goods. Furthermore, this issue is certainly not exclusive to the furniture sector since the entire design industry – and the fashion sector in particular – is plagued by the problem. But referring strictly to furnishings, the demand for counterfeit products has increased so much in recent years that companies in the sector have suffered massive losses because of it.
Replicas and reproductions of original products have become so prevalent and the counterfeiting practices have advanced tremendously over the years that it's becoming increasingly difficult to tell the difference between fakes and authentic goods. And even if buyers are knowledgeable enough to differentiate replicas from the designs they emulate, they're still likely to purchase the first instead of the latter. There are hundreds of sites selling dupes of exclusive high-end furniture pieces at IKEA prices, so it's no wonder many people opt for the cheaper version, although the quality is just as low as the price. This trend gets reflected in the low selling volumes of many furniture brands.
AI, blockchain and buyback programs as anti-counterfeiting tools
As the counterfeiting issue is spiralling out of control, furniture companies have no other option but to come up with new and innovative strategies to curb this damaging practice. And in their search for solutions, they've come across AI and blockchain technology.
Traditionally, big companies would rely on entire teams of people to identify replicas of their models in the market and then have their legal representatives send takedown notices to providers to remove them. However, this involved a lengthy and cumbersome process, and there was only so much that employees could do to reduce the number of counterfeits.
These days, there's a far better way for furniture brands to tackle the issue that doesn't require nearly as much time and resources. AI-powered counterfeit detection software like Red Points, Entrupy, and BrandShelter are doing a great job at spotting fakes and sending takedown notices in a faster and much more effective manner than legal teams ever could. These programs do that by examining countless e-commerce marketplaces and digital content for keywords and imagery that allows them to identify counterfeits and then send notifications automatically.
Hans Hoegstedt, the CEO of Tom Dixon, a British product and interiors company, revealed that the use of anti-counterfeit AI technology enables them to detect more than 1,000 per month, which is a huge number of products that need to be removed from online spaces. Additionally, the brand has ramped up its anti-counterfeit efforts by introducing subtle but visible branding and a quality mark on all their goods to make it easier for buyers to tell apart fakes from originals when shopping online.
Then there's the infamous blockchain, which most people know as the technology that underpins digital currencies like Bitcoin and Ethereum. However, in recent years, blockchain has expanded beyond the world of digital finance and proved its applicability in numerous other sectors, including the design industry. Due to its record-keeping capabilities doubled by its decentralized and immutable nature, blockchain has emerged as an incredibly useful tool in reducing the prevalence of counterfeit products.
Blockchain-based digital product passports are already being used extensively in the fashion sector to facilitate the tracing and tracking of products throughout the supply chain, thus ensuring transparency and providing buyers with an effective solution to verify the authenticity of the items they want to purchase. These passports use NFTs that are attached to a product's identifier and include a smart contract that guarantees the item is genuine.
The furniture sector can also take advantage of these blockchain-powered innovations to educate consumers on authentic products and eliminate dupes from the market. Hunting replicas and fakes and taking legal action against the ones who produce and sell them can only solve part of the problem. But spreading awareness on the topic and encouraging consumers to steer clear of counterfeits can have a much bigger impact in this respect.
Apart from these tech-driven solutions, buyback programs have also proven effective in reducing the demand for counterfeits. Many furniture companies are implementing these types of problems to repurchase and breathe new life into their pre-used products, so they can offer consumers a much better and safer alternative to buying low-quality fakes.
Final thoughts
Eliminating counterfeit products in the furniture market is without doubt a bold endeavour that requires a multilateral approach. Fortunately, the tech advances of the last decades are providing manufacturers and retailers with a new array of tools and solutions to mitigate this issue effectively. Nevertheless, limiting the spread of fakes and supporting the purchase of originals also depends on the consistency and perseverance of furniture brands in fighting this battle.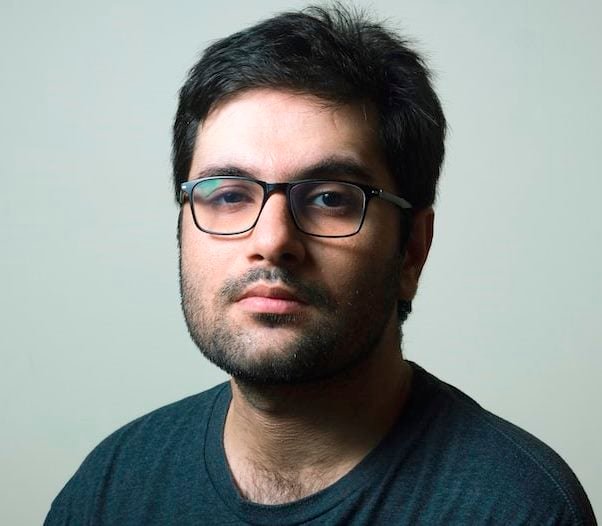 Barry Lachey is a Professional Editor at Zobuz. Previously He has also worked for Moxly Sports and Network Resources "Joe Joe." he is a graduate of the Kings College at the University of Thames Valley London. You can reach Barry via email or by phone.