Despite the importance of email in modern life, keeping up with the constant barrage of new messages can be a hassle. Google's email service, Gmail, has consistently worked to enhance the user experience and boost productivity. To improve its user experience and make it easier to identify certain emails, Gmail has implemented artificial intelligence (AI) in its latest version.
Table of Contents
Recognising the role that AI plays in Gmail's inbox organisation
In order to detect and prioritise essential emails, Gmail's AI-powered email sorting tool uses sophisticated machine learning algorithms to examine content, context, and user preferences. Artificial intelligence in Gmail eliminates the need for users to manually organise their inboxes by relevance, importance, and urgency.
The Value of Using AI for Email Filtering
Gmail's usage of AI in their email handling system has several major advantages:
Beneficial in terms of time management, AI-driven email sorting removes the burden of having to manually organise and prioritise inbox messages.
Productivity is boosted since the most urgent emails are always at the top of the inbox and can receive a speedy response.
Anxiety abated: With the help of artificial intelligence, users may preserve a feeling of command and order in the face of an overflowing inbox.
Gmail's AI features improve the user's experience by streamlining and simplifying the process of sending and receiving emails.
The Intelligence Behind Gmail
The artificial intelligence (AI) powering Gmail makes use of cutting-edge machine learning algorithms to evaluate a wide range of inputs, such as email content, sender data, and user behaviour patterns. The AI algorithms can appropriately prioritise emails based on their knowledge of their context and significance.
In order to increase the accuracy of email classification and sorting, the AI models are regularly trained on massive volumes of data, including feedback from users. Gmail's AI is kept up-to-date and responsive to user preferences through this process of continuous learning.
Educating the AI Algorithms of Gmail
To achieve such high accuracy in email classification, Gmail's AI algorithms use a mix of supervised and unsupervised learning techniques. In the beginning, the AI models are trained using data labelled by human specialists. The algorithms can learn patterns and make predictions thanks to the labels that show the importance and relevance of emails.
The AI algorithms improve their predictions and adapt to each user over time as they use the email sorting tool and provide feedback. Gmail's AI is constantly refined and updated in response to user feedback via this iterative feedback loop.
Increasing the Precision of Email Filtering
Gmail's AI uses a mix of content-based and behavior-based analysis to improve the accuracy of email screening. Emails can be analysed for their significance by looking at their subject lines, bodies, and keywords using a content-based approach. In order to further optimise email prioritisation, behavior-based analysis takes into account information like the user's interaction history, email open rates, and response timings.
The AI in Gmail is able to accurately distinguish between urgent and unimportant emails by combining these two methods.
Protecting the Personal Information of Users
When adding AI-driven functionality, Gmail keeps users' personal information safe and secure. The contents of emails are handled in a safe, private manner. Artificial intelligence algorithms used by Gmail only look at the metadata and context of an email to determine its significance. The AI algorithms don't read or use any of the private information or sensitive material contained in the emails.
8 Intelligent Email Search Functions
In addition to automatically categorising messages, Gmail's AI also provides powerful new search tools for locating individual messages. Gmail's search function is able to interpret user queries and return emails that meet the specified criteria because it makes use of natural language processing (NLP) methods.
Gmail's AI-powered search streamlines and shortens the time it takes to find emails from a given sender, including specific keywords, or during a specific time window.
Improved Email Filtering and Classification
Gmail's AI-driven inbox organisation isn't limited to simple priority setting. It also provides better ways to sort and file things. Users can apply filters and labels selectively or manually, and organise their inboxes in whatever way they see fit.
Users can adjust their inbox management system to fit their own needs by combining AI-driven sorting with human customization.
The Gmail AI Roadmap
As Google continues to invest in AI research and development, we may expect to see further AI-powered additions to Gmail in the future. Smarter email sorting algorithms, enhanced search capabilities, and more comprehensive support for writing emails could be on the horizon.
Artificial intelligence (AI) is instrumental in Gmail's pursuit of its objective of providing consumers with a smooth, efficient, and personalised email experience.
Conclusion
With the addition of AI features, Gmail has taken a giant leap ahead in the quest to enhance the efficiency and satisfaction of its user base. Users can save time and energy on less important chores like inbox management by adopting AI-powered email sorting. Gmail's AI helps users take charge of their email workflow, leading to greater productivity and less stress thanks to better search capabilities and email organisation options.
FAQs
Is it possible to turn off the artificial intelligence (AI)-powered email sorting tool in Gmail?
The AI-driven email sorting tool in Gmail can be turned on or off at the user's discretion. The Gmail interface allows users to make the necessary changes.
Does Gmail's AI read what I send and receive?
The content of your emails is not analysed by Gmail's AI. They analyse the email's metadata and surrounding context to determine what material is most relevant.
Will Gmail's AI eventually make email filtering more precise?
Yes, Gmail's AI algorithms are always learning and improving thanks to your suggestions. The more you use and provide input on the email sorting tool, the more it will learn to cater to your own tastes.
Is it possible to instruct Gmail's AI to give certain senders or email topics higher priority?
While Gmail's AI algorithms do pick up on patterns of user behaviour, there isn't a way to instruct them to give certain senders or topics more weight just yet. Users can get the same effect by manually constructing filters and labels.
Is Gmail's AI accessible from any gadget?
Yes, Gmail's AI-driven inbox organisation and search functions are accessible from any computer, mobile phone, or tablet. On these gadgets, the AI features are integrated into the Gmail interface.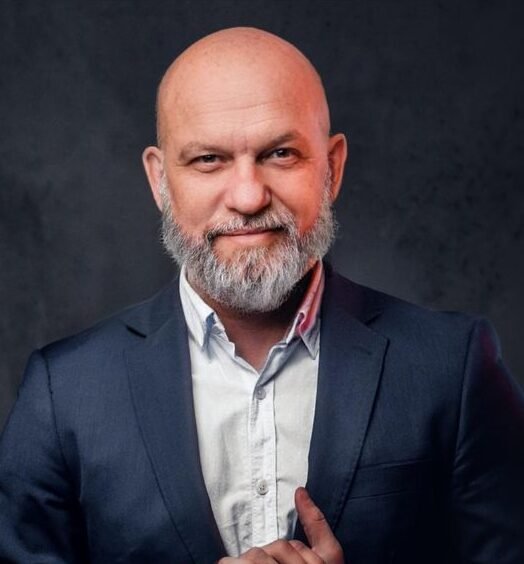 Rene Bennett is a graduate of New Jersey, where he played volleyball and annoyed a lot of professors. Now as Zobuz's Editor, he enjoys writing about delicious BBQ, outrageous style trends and all things Buzz worthy.