Are you looking for a way for your business to be more sustainable and green? You may have considered wind or water power, but commercial solar panels are your best investment!
They're cost-effective and have low-risk payback time. Your company will see positive returns.
If you're an entrepreneur, you want to eliminate all your costs when you can. But when it comes to the electric bill for your commercial building, that can be one of the larger payrolls.
Luckily, solar panels are becoming more and more available, which means you can lower that bill. We want to do everything we can to help you learn more about solar panels and if they are right for you.
Not sure if solar power is for you? Here are some answers to your questions about building a solar power system for your business.
Table of Contents
Benefits of Solar Panels
Using commercial solar panels has many benefits for business owners. Installing panels is worthwhile if businesses are looking to make a long-term commitment to both financial and environmental gain.
The combination of these solar panel benefits makes commercial solar energy an attractive option for businesses. These businesses are looking to make their operations more sustainable and cost-effective.
Financial Benefits
Installing them is a long-term investment that gives businesses clean energy and a reliable return on investment. Commercial solar panels are linked to the grid and reduce energy bills. Businesses can sell any excess electricity to the grid at a higher rate than they buy it.
They are also maintenance-free. It requires no fuel and has no moving parts, which results in eliminating fuel costs.
Solar panels also increase the value of the property. Businesses can even attract tax credits and other incentives as a result of using renewable energy.
Environmental Benefits
Commercial solar panels provide a reputable solution for businesses and organizations to reduce carbon footprint. They do not generate any noise pollution or greenhouse gases. This reduces carbon emissions and helps to combat climate change.
It does not produce any hazardous waste or hazardous substances. This allows businesses to be much more energy efficient compared to traditional energy sources. These traditional sources produce large amounts of air and water pollutants.
Panel systems are also an excellent way to reduce reliance on fossil fuels. Invest in a sustainable energy solution that will help protect our planet's resources.
Disadvantages of Installing Solar Panels
Solar panel installation is a great way to save on energy costs. But there are some potential downsides to consider.
The cost of installation may be prohibitive for some businesses. Solar panels can be expensive upfront, including installation fees and equipment costs. They take up a lot of space, so you may not have space on the roof or in a nearby area for installation.
They also work best in sunny climates, so if you live in a cloudier environment, solar may not be as effective in producing energy cost savings. The performance relies on the amount of sunlight available. The lifespan is also limited and the panels will need to be replaced.
If the sunlight is blocked or reduced, the performance may suffer. The solar panel array also requires regular maintenance to ensure its efficiency over time, which adds to the cost of ownership.
Understanding Solar Panel Installation Requirements
It is important to understand the requirements for installing panel systems. With a better understanding of these requirements, commercial property owners can make sure their system is installed for the most cost-effective energy solutions.
Size of Solar Panels
Sizing solar panels may be a difficult decision to make, but it is important when choosing a commercial solar panel system. This will determine how much power you're able to generate.
Businesses should take a few factors into account when deciding the size of their panels. This includes energy needs and climate. For example, businesses in sunny climates or those that have large energy needs may be able to install larger solar panels that generate more electricity.
Size and Shape of the Roof or Ground Space
This will determine the type and number of panels used. It's also important to ensure that the roof or other surface is capable of supporting the weight of the solar panel array. The roof may need to be prepared and reinstalled with attachments to hold the solar panels in place.
Electrical Connection
One should hire a professional installation contractor to ensure necessary safety measures. The solar panel must be connected to the main power supply. This must be done by an experienced professional electrician as it carries certain safety risks.
Make sure that the wiring is laid out and that the correct breakers are installed. Doing one final run-through of the connections is important to make sure everything has been wired correctly.
Having the right components to connect the panel to the primary power source is also important. This guarantees the safety and proper functioning of the panel.
Rules and Regulations in Place for Installations
It is important to be aware of the rules and regulations in place to ensure a successful installation. State and local governments will have specific requirements for grid-tied systems. This includes certain standards and permits.
Also, consider all local zoning regulations. Local jurisdictions must approve the location of the panels. There may be restrictions mandated.
This could include that the installation must be away from property lines and cannot block the flow of foot traffic. Knowing and following these regulations will make sure that the process goes quickly and smoothly. By being aware of it, businesses can make sure that their solar panel system is installed correctly.
Local Building and Safety Codes
When installing commercial panels, it is important to understand and abide by local building and safety codes. This means that permits may be required for the installation. Inspection of their proper installation and use is also required.
The disposal of solar inverters and batteries must be guided by local disposal rules. Warranties may be affected if best practices are not followed as designated by the local building and safety codes. Keeping up-to-date on local building codes is critical for the safety of the public and the long-term success of solar installations.
Evaluating the Cost of Installation
Depending on the size and complexity of the installation, the solar panel cost and installation can vary. Factors to consider include the remoteness of the location and the availability of necessary resources. Also, the type of panel and the estimated energy output must be considered.
The energy usage of the business, the warranties and insurance that are needed, and other expenses are all factors. It is important to research and compare the solar panel costs associated with various installations. This is to ensure that your business is getting the best solar technology solution.
There may be additional costs associated with permits, materials, equipment, and labor. It is important to get quotes from more than one contractor and review them to determine which one provides the best value.
Researching different vendors and comparing their pricing structures can help save money. This also ensures that you get an optimal return on your solar investment.
Selecting the Right Type of Commercial Solar System
Choosing the right type of commercial solar panel system for your business is critical to getting the most out of your energy use. There are two primary types of solar panel systems available for commercial properties:
Off-grid Solar Panel Systems
Off-grid solar panel systems provide energy to remote locations where it would otherwise be difficult to access electrical power. This does not require a connection to utility companies and is best for those who have limited or no access to traditional electrical grids.
An off-grid system is composed of solar panels, batteries, and the necessary balance of system components. This includes controllers, inverters, and mounting equipment.
When designed and installed, the solar panel system stores energy in batteries or other storage mediums. They supply or replace traditional energy sources during extended periods of low or no sunlight.
Grid-tied Solar Systems
They are connected to the electrical grid and allow surplus energy to be sold back to the utility company. In a grid-tied system, the solar panel array and accompanying inverter are connected to the local utility grid. Instead of using a battery to store energy, the energy is sent to the utility grid during the day when the solar array is producing energy.
The energy from the public electricity grid is then used to power businesses. They cost less to install and maintain than off-grid systems. There is no need for batteries, and they take advantage of the existing energy infrastructure that already exists.
Understanding Commercial Solar Panels
Commercially-installed solar panels can help reduce energy costs over time. This is by generating your energy while reducing your environmental footprint.
For businesses looking to make the switch to solar energy or learn more about the options they have, this guide proves to be an invaluable resource. Use our guide to commercial solar panels to start saving money and help both your business and the environment.
If you're looking for more informative content, check out the rest of our site.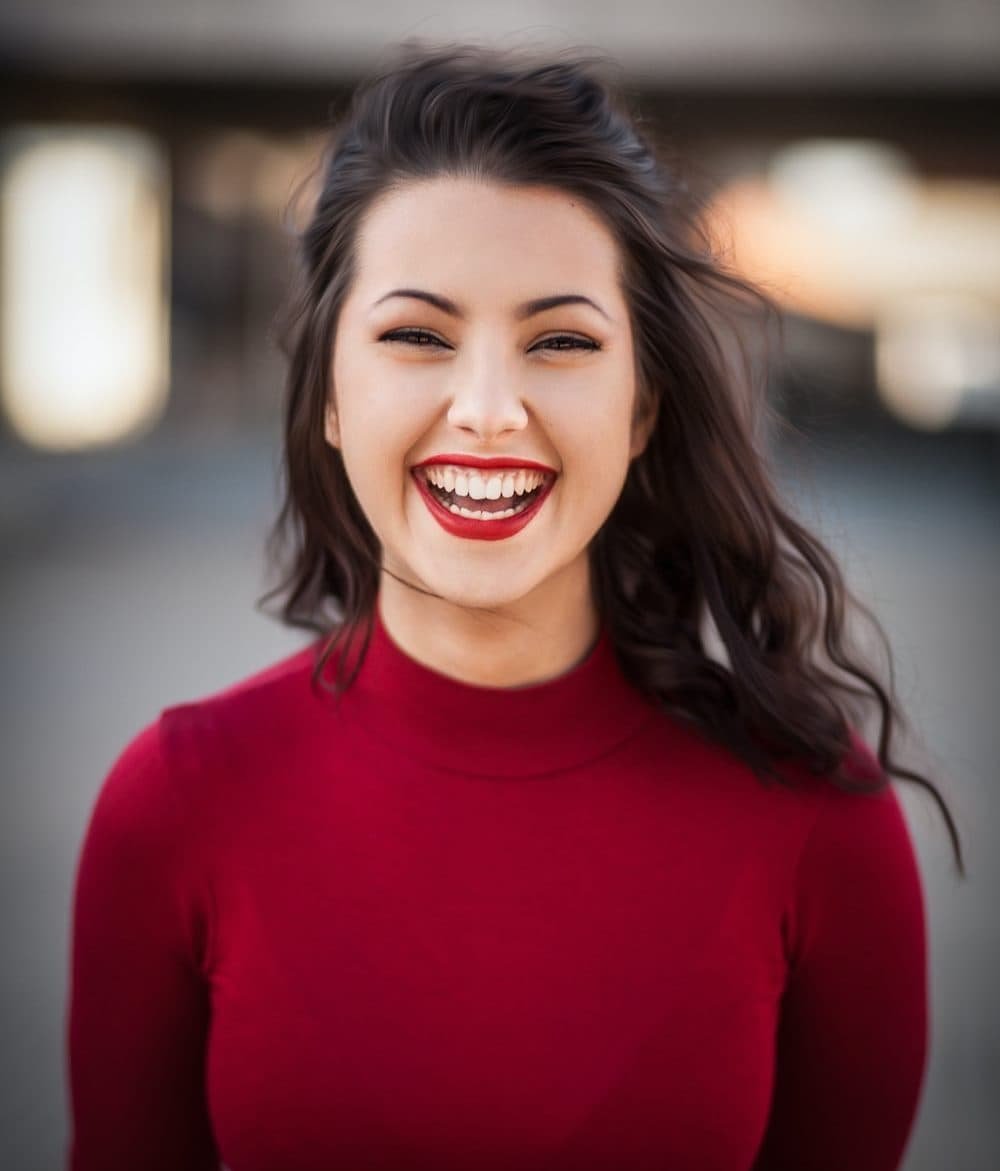 Veronica Baxter is a writer, blogger, and legal assistant operating out of the greater Philadelphia area.