Our computers today store our entire universe, from priceless memories to important professional files. But what should you do if Windows won't boot up?
In this article, experts of data recovery services in Sydney will look at two simple ways to recover your files from a hard drive that won't boot and how to keep it safe. Let's get started by demystifying this procedure and making it as simple as ABC.
Understanding the Challenge
It results from bugs, software problems, or a failing hard disc when your computer won't boot. Just know that your data is secure; all we need to do is figure out how to access it without the usual Windows pathway.
Method 1 – Harnessing the Power of Live Booting
Imagine having a spare key to your locked house. Live booting is similar – your spare key to a non-bootable computer. Here's how it works:
Grab a USB drive (like a memory stick).
Download a particular operating system (OS) onto the USB drive. This OS lets you access your computer without using the one on your hard drive.
Insert the USB drive into your computer and restart it. Your computer will boot from the USB drive instead of its internal hard drive.
Yayy! You can now access your files and copy them to another device.
Method 2 – Removing the Hard Drive and Using External Enclosures
Sometimes, the direct approach is the best. If live booting isn't your cup of tea, try this method:
Remove Your Hard Drive: Open your computer and remove the hard drive. It's usually a small, rectangular box.
Buy an external hard drive enclosure. This is a case for your hard drive, making it an external drive.
Put your hard drive inside the enclosure and connect it to another computer using a USB cable.
Your hard drive now acts like an external drive. Open it like any other folder and copy your files.
Congratulations on successfully rescuing your files!
Now that you've conquered the challenge of a non-bootable hard drive, it's time to ensure a smooth digital journey ahead. Here are some essential tips shared by the experts of data recovery in Sydney to keep your data safe and your computer running smoothly:
1. Consistent Backups
– Make regular backups of your key files a habit. External hard drives, online storage services, and specialised backup software are all options.
– Set up automatic backups to guarantee that your data is always current. In this manner, your files will remain secure even during a catastrophic computer breakdown.
2. Security and Virus Software
– Download and update credible antivirus software. Antivirus software shields your computer from viruses and harmful software that might corrupt your files or harm your operating system.
– When using the internet or downloading email attachments, use caution. Avoid clicking on dubious links and downloading files from unknown sources to prevent malware infections.
3. Operating System and Software Updates
– Do you update your operating system (such as Windows or macOS) and other software applications? Updates often include security patches and bug fixes that enhance your computer's stability and protect it from vulnerabilities.
– Enable automatic updates whenever possible. This ensures that your system and software are always current, reducing the risk of security breaches.
4. Password Management
– Use strong, unique passwords for your accounts. Avoid using easily guessable passwords like "password123" or your birthdate.
– Consider using a reputable password manager to securely generate and store complex passwords.
5. Enable the built-in firewall on your computer.
– Firewalls act as a barrier between your computer and potential threats from the internet, blocking unauthorised access and ensuring your privacy.
6. Avoid Overloading Your System
– Too many simultaneous applications can strain your computer's resources, leading to slower performance and potential crashes.
– Clean up unnecessary files, such as temporary and cached data, to free up disk space and improve system responsiveness.
7. Data Encryption
Encrypt important data, especially if you're storing it in the cloud or on external discs. With the additional degree of protection provided by encryption, you can be sure that even if unauthorised individuals gain access to your files, they won't be able to read them without the decryption key.
There you have it
A simple guide to rescue your files from a non-bootable hard drive. Armed with these methods and a bit of confidence, you're now the hero of your digital world. Don't fear computer troubles; face them knowing your files are always within reach. Happy computing!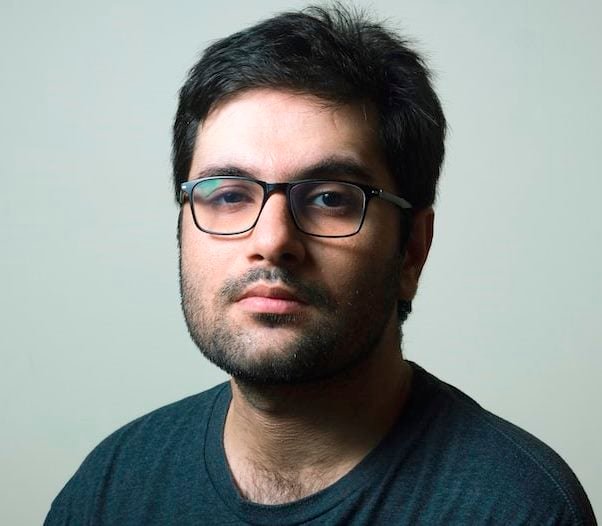 Barry Lachey is a Professional Editor at Zobuz. Previously He has also worked for Moxly Sports and Network Resources "Joe Joe." he is a graduate of the Kings College at the University of Thames Valley London. You can reach Barry via email or by phone.