For the automotive enthusiast, nothing matches the thrill of embracing the high-octane, exclusive lifestyle of being a Porsche owner. This iconic brand represents the epitome of style, luxury, and high-performance driving. It provides not just a car, but a comprehensive and captivating lifestyle experience. Join us as we delve into the world of Porsche, offering essential tips and insights to maximize your high-luxury lifestyle.
Table of Contents
The Art of Exclusivity: Embracing the High-Luxury Lifestyle
Entering into the realm of Porsche is not merely about owning a luxury vehicle, it is about embracing a lifestyle defined by exclusivity and refinement. As a Porsche owner, you're a part of a unique community that thrives on the brand's dedication to sophistication and superior craftsmanship. Each Porsche model boasts top-of-the-line materials and innovative technologies that ensure an unmatched driving experience.
This sense of exclusivity extends beyond your vehicle and into the way you live your daily life. Attending Porsche-exclusive events such as the Rennsport Reunion or the Porsche Club of America's yearly Parade can provide unique experiences that can't be found elsewhere. These events offer an opportunity to meet like-minded enthusiasts, experience high-performance driving, and further immerse yourself in the luxurious Porsche culture.
A high-luxury lifestyle demands the best in every facet of existence, and Porsche understands this deeply. As such, the brand offers a range of high-end accessories, from branded apparel to home goods, all designed to complement your luxurious lifestyle and enhance your connection with the brand. Owning these exclusive items, all crafted with the same meticulous attention to detail as the cars themselves, reinforces the connection to the Porsche community and its high-luxury lifestyle.
The art of exclusivity is also reflected in the way you maintain and customize your Porsche. This could mean opting for unique color schemes through Porsche's Paint to Sample program or choosing to invest in bespoke interior designs. Whatever the decision, tailoring your Porsche to your taste is a clear statement of individuality and an expression of your commitment to the high-luxury lifestyle.
A true Porsche lover understands that exclusivity also lies in knowledge. Familiarize yourself with the brand's history, various models, and their unique features. Engaging in educated conversations with fellow enthusiasts will not only enrich your Porsche ownership experience but also cement your place within this exclusive community.
Setting the Standard: Understanding Porsche's Legacy in Luxury
Understanding Porsche's legacy in the luxury car world helps appreciate the brand's commitment to high-end design, performance, and exclusivity. Founded in 1931 by Ferdinand Porsche, the brand has been a trendsetter in the automotive industry. It was Ferdinand's vision to create a car that offered unparalleled driving pleasure, a vision that has been realized and maintained throughout the years.
Porsche's luxury legacy is evident in their dedication to quality. Each vehicle is a masterpiece of German engineering, combining aesthetics and performance. Models such as the iconic 911, which debuted in 1964, are synonymous with the brand's luxury reputation. The 911's enduring design, power, and grace make it a timeless emblem of Porsche's legacy.
Innovation is another key aspect of Porsche's luxury legacy. The brand has always been at the forefront of technological advances in the automotive industry. This includes pioneering feats such as the production of the first hybrid vehicle, the Semper Vivus, in 1900, and the introduction of the first fully electric sports car, the Taycan, in 2019. These advancements only serve to enhance the luxury of owning a Porsche.
The brand's commitment to sustainability also underlines its luxury status. Luxury is not only about aesthetics and performance but also about ensuring a better future. Porsche is aware of this and makes considerable efforts to ensure its vehicles and manufacturing processes are as eco-friendly as possible. Their E-Performance initiative demonstrates this commitment, aiming to merge the brand's sporting spirit with a drive towards sustainability.
In essence, Porsche's luxury legacy lies in its timeless design, commitment to quality, innovation, and sustainability. These factors combined provide a unique sense of luxury, setting Porsche apart in the automotive world and laying the foundation for an exclusive high-luxury lifestyle.
Car Shopping Tips for Porsche Fanatics
When it comes to shopping for a Porsche, there are certain things to consider to ensure the best match for your high-luxury lifestyle. The first step is to understand your needs and preferences. Are you seeking a sporty, high-performance car like the 911, or do you prefer a luxurious and spacious model like the Panamera? Once you've decided, it's important to take the time to research various models and their features.
Consider both new and pre-owned models. While the allure of a brand-new Porsche is hard to resist, pre-owned models can offer excellent value and the same high-end driving experience. Certified Pre-Owned (CPO) Porsches undergo rigorous inspection and come with an extended warranty, offering peace of mind and a more budget-friendly entry into the Porsche lifestyle.
Negotiating a deal is another crucial part of car shopping. Remember to be patient and do not settle for the first offer. Use your knowledge of the car and its market value as a bargaining tool. Don't forget to discuss financing options if necessary; Porsche Financial Services offers a variety of plans tailored to make owning a Porsche more accessible.
Now, let's talk about car shipping. Suppose you've found your dream Porsche, but it's located in a different city or country. In this case, you might need to consider car shipping services. Choose a reputable company that specializes in transporting luxury cars. They will have the necessary experience and equipment to ensure your Porsche arrives at your door in perfect condition.
Budgeting for shipping costs is easy when you search for online quotes. According to Montway Auto Transport, one of the car shipping companies in California and other locations nationwide, "Fill in your pickup and drop-off locations, vehicle type, and other details into our online rate calculator to get an instant quote."
Insurance is another critical aspect of car shipping. Make sure the shipping company offers adequate coverage to protect your vehicle during transit. Also, check if they offer door-to-door service for maximum convenience. It may cost more, but the convenience and peace of mind may be worth the extra expense.
Ultimately, the process of shopping for a Porsche should mirror the high-luxury lifestyle that the brand represents. It should be an experience marked by careful consideration, thorough research, and an expectation of top-quality service and satisfaction.
The Joy of Driving a Porsche: Elevating Your Personal Driving Experience
The joy of driving a Porsche is incomparable. It's not just about getting from point A to point B; it's about the thrill of the journey. Every aspect of a Porsche, from the roar of the engine to the smooth handling, contributes to an elevated driving experience.
Slipping into a Porsche, you're greeted by an interior that epitomizes luxury and comfort. Every detail, from the high-quality materials to the ergonomic design, has been carefully thought out to ensure maximum driving pleasure. Whether it's the sporty cabin of a 911 or the luxurious space of a Cayenne, each model offers a unique environment that enhances the joy of driving.
Then there's the power. The heart of any Porsche is its engine, offering a perfect blend of performance and efficiency. Whether you're cruising down a coastal highway in a 718 Boxster or navigating city streets in a Macan, the responsiveness and power of a Porsche engine provide a driving experience that is truly exhilarating.
Equally important is the control. Porsche's advanced suspension and steering systems, along with its innovative all-wheel drive in models like the 911 Carrera 4S, make for dynamic, precise handling. This allows you to tackle sharp bends andhigh-speed straights with confidence and ease, further amplifying the joy of driving.
The Porsche driving experience is about the unique bond between the car and the driver. This connection enhances over time as you become familiar with the car's nuances, making every drive more enjoyable. The joy of driving a Porsche is, ultimately, a personal experience, molded by your preferences and the shared history with your car.
Porsche Models Available for Various Lifestyles
Porsche's lineup caters to a variety of lifestyles, reflecting its commitment to versatility without compromising on luxury. For those who live for speed and performance, the Porsche 911 is an obvious choice. With its iconic design and high-performance engineering, it represents the heart and soul of Porsche's sports car heritage.
If a sporty lifestyle doesn't quite fit your taste, but you still crave luxury and performance, the Porsche Panamera might be for you. As a full-size luxury sedan, it offers plenty of space for family or business, without compromising on power or elegance. It seamlessly combines the comfort of a luxury sedan with the performance of a sports car.
For those who desire the perfect combination of sportiness, luxury, and practicality, Porsche offers SUV models like the Cayenne and the Macan. These SUVs provide ample space and comfort while maintaining Porsche's signature performance, making them perfect for an active, adventurous lifestyle.
If you are more environmentally conscious and wish to embrace a sustainable lifestyle, Porsche has you covered with the Taycan. This all-elective vehicle does not compromise on performance, allowing you to enjoy a thrilling driving experience while minimizing your carbon footprint.
Porsche's exclusive 718 series, consisting of the Boxster and Cayman, provides a unique blend of style and sportiness. These compact sports cars are perfect for those who enjoy an agile, responsive driving experience.
Ultimately, the Porsche model you choose should align with your lifestyle and personal preferences. Whether it's the exhilarating 911, the versatile Panamera, the rugged Cayenne, the innovative Taycan, or the sporty 718, each model embodies a unique facet of the high-luxury Porsche lifestyle.
Embracing the high-luxury Porsche lifestyle is about much more than owning a car. It's about embracing a culture of exclusivity, understanding the brand's rich legacy, and experiencing the joy that comes with driving one of these exquisite machines. From shopping tips to a look at the diverse range of models available, we hope this guide offers useful insights for current and aspiring Porsche lovers. Remember, each journey in a Porsche is unique and personal, filled with thrilling moments and unforgettable experiences that can only be fully appreciated behind the wheel of this iconic brand.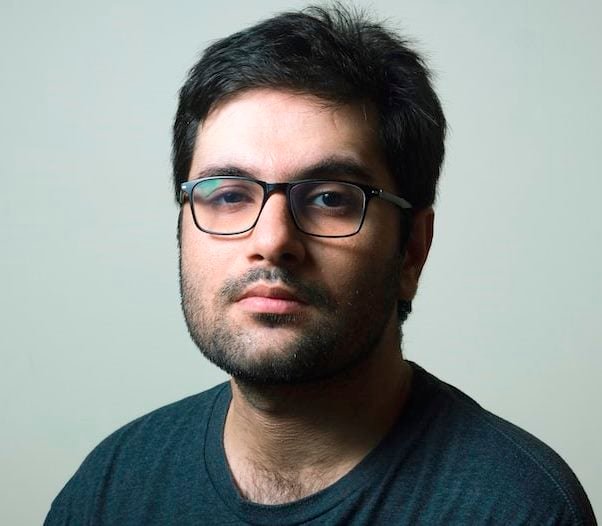 Barry Lachey is a Professional Editor at Zobuz. Previously He has also worked for Moxly Sports and Network Resources "Joe Joe." he is a graduate of the Kings College at the University of Thames Valley London. You can reach Barry via email or by phone.