Are you tired of the old-fashioned way of searching for rental homes, spending endless hours sifting through newspapers and making countless phone calls?
Well, the digital era has brought forth a revolutionary solution to your rental woes – home rental apps.
In this comprehensive guide, we'll delve into the world of home rental apps, exploring their ins and outs, the benefits they offer, and even whether you should consider embarking on the journey of developing one yourself.
By the end of this guide, you'll have a crystal-clear understanding of how these apps work and whether they're the right fit for your home-hunting needs.
What Are Home Rental Apps?
Think of an app that acts as your personal real estate agent, right in the palm of your hand.
Home rental apps are exactly that – digital platforms designed to make finding, viewing, and securing rental properties a breeze.
These apps bring landlords and potential tenants together on a single platform, making the entire process more accessible, transparent, and incredibly user-friendly.
It goes without saying that apps to search rental homes are one of the best example of real estate app development. In fact, it has inspired a lot of people to hire developers and create their own version of home rental apps.
In any case, in this blog, we shall be discussing all you need to know about the same.
Who Do Home Rental Apps Do?
Wondering what these apps can do for you?
Here's a closer look at the functions that make home rental apps your new best friend:
1. Property Listings at Your Fingertips
Landlords list their properties on these apps, complete with detailed descriptions, stunning photos, and rental prices. As a tenant, you can browse through a wide array of listings tailored to your preferences.
2. Customizable Search Filters
Imagine being able to customize your search based on location, price range, the number of bedrooms, and the amenities you desire. Home rental apps let you do exactly that, ensuring you only see properties that match your dream home criteria.
4. Virtual Tours for the Tech-Savvy
Thanks to technology, some apps offer virtual tour features that allow you to explore properties remotely through 360-degree photos or videos. It's like a virtual walkthrough from the comfort of your couch!
5. Reviews and Ratings for Informed Decisions
Curious about the experiences of previous renters? Many apps provide reviews and ratings for properties, giving you valuable insights into the property's quality and the landlord's responsiveness.
6. Seamless Communication
No more playing phone tag! These apps often have built-in messaging systems that enable you to communicate directly with landlords, making inquiries, negotiations, and clarifications a breeze.
7. Application and Screening Made Easy
Some apps even allow you to submit rental applications and necessary documents online. Landlords can then use the platform to efficiently screen applicants.
8. Rent Payments in a Snap
Tired of writing checks? Certain apps let you securely pay your rent through the platform, transforming the way you handle your financial transactions.
9. Lease Management Simplified
Imagine signing your lease agreement with a digital signature and having it stored securely in the app. It's possible with these apps, making lease management a breeze.
Moving on, with this out of the way, let us look at some of the best home rental app.
Best Home Rental App
With so many options out there, how do you choose the best home rental app for you?
And if you are someone who wants to build home rental apps like AirBnb, it's a must to go throughthe best ones for inspiration.
Therefore, with this being said, let's get right into it:
Zillow Rentals: Known for its extensive property listings and robust filters, Zillow Rentals is a tenant and landlord favorite.
Trulia: If you're keen on knowing more about neighborhoods, Trulia provides comprehensive neighborhood information alongside its property listings.
Apartments.com: This app specializes in apartment rentals and boasts a user-friendly interface with powerful search capabilities.
RentCafe: Focused on property management, RentCafe offers features like online rent payments and maintenance requests.
HotPads: With its map-based search, HotPads allows you to visualize rental properties in specific areas, making it easier to find your desired location.
Feature To Include in Home Rental Apps
Its time to discuss the real estate mobile app feature. Features plays very important role in success of rental searc app like Zumper.
Therefore, with this being said, let's get right into it:
Intuitive User Interface: An app that's easy to navigate is key. An intuitive interface ensures users can easily browse listings and access various features without any hassle.
Advanced Search Filters: Make sure your app offers robust search filters that let users refine their search based on location, budget, property type, and amenities.
Visuals That Wow: High-quality images and, if possible, virtual tours give users a vivid and realistic sense of the properties they're interested in.
Secure Communication Channels: A secure messaging system fosters direct communication between landlords and tenants while safeguarding personal information.
Reviews and Ratings for Trust: Implement a system that allows tenants to leave reviews and ratings for properties they've rented, building transparency and trust.
Streamlined Application Process: Provide a platform for tenants to submit applications and for landlords to efficiently screen applicants, creating a smooth rental journey.
Convenient Online Payments: Incorporate a secure payment gateway for rent, security deposits, and other financial transactions, ensuring a hassle-free experience.
Stay in the Loop with Notifications: Push notifications keep users updated on new listings, application updates, and other pertinent information.
Should You Consider Home Rental App Development?
Considering delving into app development?
Whether or not you should hire mobile developers and develop a home rental app depends on your expertise, resources, and market demand.
If you're passionate about real estate and technology and spot a gap in the market, this could be an exciting venture.
However, remember that app development involves careful planning, design, development, and ongoing maintenance.
Conclusion
Home rental apps are changing the game when it comes to finding and securing rental properties. They offer a wealth of features that simplify the rental process for both landlords and tenants. If you're contemplating creating a home rental app, make sure it boasts user-friendly interfaces, advanced search filters, secure communication options, and convenient payment methods. And if this is something that you want to do, it's highly recommended that you consult an app development company..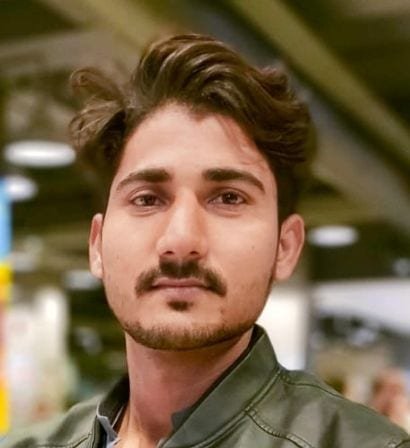 Arman Ali, respects both business and technology. He enjoys writing about new business and technical developments. He has previously written content for numerous SaaS and IT organizations. He also enjoys reading about emerging technical trends and advances.