Have you heard that Americans take around 2.3 billion domestic trips each year? Factoring in international travel would make that figure skyrocket!
When planning a vacation, one of the most crucial decisions is choosing the right type of lodging. Travel accommodations play a significant role in determining the overall experience of your trip. Two popular options that often come to mind are hostels and hotels.
There's so much to unpack when it comes to the hostel vs hotel discussion. Need help deciding which accommodation you should pick? Read on for our breakdown of hostels and hotels based on various factors such as cost, amenities, social atmosphere, and flexibility.
Hostel and Hotel Cost Considerations
One of the primary factors that influence travelers when selecting accommodations is cost. Hostels are known for their affordability.
They provide budget-conscious travelers with a cost-effective option. Hostels tend to offer shared dormitory-style rooms.
Guests can rent a bed or bunk at a much lower price compared to hotels. This communal living arrangement fosters a sense of camaraderie among travelers. It also provides an opportunity to meet fellow adventurers from around the world.
On the other hand, hotels often tend to be more expensive due to the additional services and facilities they offer. They have private rooms with en-suite bathrooms. They even have amenities like room service, gyms, swimming pools, and spas.
Hotels have an amazing level of comfort and convenience. These luxuries often come at a higher price, though. This makes hotels a better choice for travelers seeking a more indulgent and private experience.
Amenities and Services of Travel Accommodations
When it comes to amenities and services, hotels undoubtedly take the lead. Hotels typically offer a range of facilities. This can include the following:
Concierge services
On-site restaurants
Bars
Business centers
Laundry services
These conveniences cater to the needs of guests. They're great if you prioritize comfort, privacy, and personalized assistance during your stay.
Hotels also ensure that their rooms are well-maintained. They come equipped with modern amenities like flat-screen TVs, mini-fridges, and Wi-Fi connectivity.
Hostels tend to be more modest in terms of facilities. They provide the essentials needed for a comfortable stay. Each business will offer unique facilities, though.
Common areas like lounges, kitchens, and communal dining spaces are often available. This allows guests to prepare their meals and socialize with other travelers. Some hostels also offer additional perks like free Wi-Fi, complimentary breakfast, and organized group activities.
It's important to note that the quality and availability of amenities can vary from one hostel to another. You'll have to read reviews and do thorough research before making a hostel booking.
Travel Lodging Social Atmosphere
The social aspect of travel accommodations is a crucial consideration for many globetrotters. Hostels are renowned for their vibrant and sociable atmosphere. You know now that hostels have shared living spaces, communal kitchens, and organized events.
Hostels foster a sense of community and provide ample opportunities to meet fellow travelers. They often organize pub crawls, city tours, and other group activities. This promotes interaction and cultural exchange among guests.
This environment is particularly appealing to solo travelers. They're also great for people looking to make new friends during their journey. You're bound to head back home with new numbers on your phone.
Hotels, on the other hand, typically offer a more private and secluded experience. They tend to cater to guests seeking a quieter and more intimate setting, though.
Some higher-end hotels do have social spaces and organize events. They're often more formal and less conducive to spontaneous interactions with fellow travelers, though. Many of them have common areas like lobbies or lounges where you could strike up a conversation.
Ask yourself how extroverted you're willing to be before you book anything. Introverts will feel like their hotel is their sanctuary.
Flexibility and Options
Another factor to consider when choosing between hostels and hotels is flexibility. Hostels often provide more flexibility in terms of booking options. They often come with shorter minimum stays.
You may also have the ability to book individual beds rather than entire rooms. This flexibility can be beneficial for travelers who have a more spontaneous itinerary. It's also wonderful for those who prefer to have the freedom to extend or shorten their stay without strict reservation constraints.
Hotels might be able to offer more options in terms of room types and configurations. This is helpful if you're traveling alone, as a couple, or with a family. Hotels can provide accommodations tailored to your specific needs during each individual trip.
Hotels also often offer services like early check-in, late check-out, and luggage storage. This provides greater convenience for travelers with specific timing requirements. You can breathe easily knowing that your luggage will be in a secure spot.
Timeshare vs Hotel and Vacation Rentals
In addition to hostels and hotels, there are other vacation accommodations worth considering. Timeshares are properties owned by multiple individuals. They have the right to use the property for a specific period each year.
Timeshares provide a home-like experience with access to various amenities. They often offer more space than a typical hotel room as well.
However, timeshares can be expensive to acquire and may require long-term commitments. You can use this timeshare fee calculator to dig deeper into the finance side of things.
Vacation rentals offer a wide range of private accommodations. This can include apartments, houses, villas, and more. You can book them on platforms like Airbnb or VRBO.
These rentals provide a unique opportunity to experience a destination like a local. They offer more space, privacy, and the ability to cook meals. Vacation rentals are ideal for travelers who value autonomy and a home-away-from-home experience.
Hostel vs Hotel: Now You Can Decide Where to Stay
The choice between a hostel vs hotel depends on so many important factors. You should always consider your individual preferences, budget constraints, and your desired travel experience. Reading this breakdown will make you a much wiser traveler.
Want to gain even more travel skills? Explore our travel content on our blog!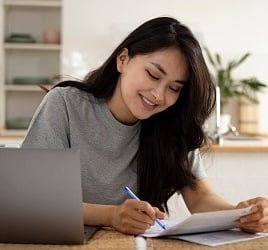 Amanda Byers is a graduate of Columbia, where she played volleyball and annoyed a lot of professors. Now as Zobuz's entertainment and Lifestyle Editor, she enjoys writing about delicious BBQ, outrageous style trends and all things Buzz worthy.