When you've been in a car accident, it's common to have many questions on your mind.
Many people believe that they can file injury claims years after the accident, so they wait to contact an attorney. However, this is not the case.
There are a lot of facts you need to learn so you can file a personal injury claim with positive results. But what exactly does this mean?
"How long after a car accident can I claim injury?" You'd ask.
Keep reading for more information and let's look into some points.
Table of Contents
Points to Consider
If you have been involved in a car accident, it is important to consider some points before claiming personal injury. With the right evidence, you can make a successful claim. Here are some points to consider:
Statute of Limitations
The statute of limitations is a time frame within which a person can make a legal claim after a car accident. Depending on your location, the time may vary from one to six years to file a claim following a car accident. If you don't take action before the limitation period has elapsed, you won't be eligible for compensation for your injury or any other damages from the accident.
Injury Discovery Date
Injury discovery date is the date that a person finds out that they have suffered an injury as a result of a car accident. This can be the same day or several weeks later. It is important to determine the exact date of injury discovery so that a person can make a valid claim for their car accident injuries.
In some cases, the injury can take time to manifest and people might seem fine on the day of the accident and only notice the injury later. It is important to consult a car accident lawyer as soon as possible following the accident to ensure that the injury is properly documented.
Insurance Deadlines
It's important to know that there are deadlines associated with filing a personal injury claim with your insurance company, so don't wait too long. Depending on your insurance provider, you may have a period of two to three years in which to submit a claim.
It's generally best to submit your claim as soon as possible after the accident, even if your injuries are minor. Not only will this ensure you meet the insurance deadlines, but it will also allow you to begin the recovery process which can help prevent further damage or a worsening of the injury.
Medical Attention
After a car accident, you should seek medical attention as soon as possible. Doing so will ensure that your injury is properly documented and that the necessary medical care is administered.
Even if you don't feel any significant pain or discomfort, you should get an evaluation to rule out any unseen conditions. A visit to the doctor can help you begin the procedure of documenting and filing a car accident injury claim.
Preservation of Evidence
If you have been involved in a car accident, it is important to preserve evidence of your injury to receive compensation. It is important to act quickly and contact an attorney or your insurance company following the accident.
To help meet the timeline for filing a claim, it is important to take steps to preserve evidence following a car accident. This includes taking pictures of the accident scene, taking notes on what happened during the accident, and seeing a doctor afterwards for a medical evaluation.
Time Sensitivity
Time sensitivity is an important factor when considering a car accident-related injury claim due to the statutes of limitation. Prompt action is important to ensure that any injury-related claim does not expire.
It is also important that the injured person contact a qualified personal injury attorney as soon as possible after the accident. This helps ensure they understand their rights and ensure any potential claims are not lost due to the time sensitivity.
Identifying the Liability
When considering how long after a car accident you can claim injury, there are several factors to consider. This includes factoring in who was liable for the accident.
Municipality-Caused Accident
After a car accident caused by a municipality, injured parties may claim an injury within a shorter timeline when compared to the statute of limitations. As soon as possible after an accident, filing a notice of claim should be done to comply with the applicable time limits.
The notice of claim must include:
the facts of the accident
the name of the municipality
the amount of money requested
The municipality or its insurance company will investigate and issue a response within 90 days. Once a response is made, the deadline may be extended if the injured party believes additional damages may be claimed.
Car Parts Manufacturer Fault
If you have been injured in a car accident and believe it was due to a faulty car part manufactured by a specific company, you can file a claim for personal injury. Depending on the specifics of the accident, the state you live in, and the laws that apply, you may have up to two to three years to file a car accident claim.
You can generally file your claim with the manufacturer, as most companies have a process in place to assist in reimbursing those who have suffered an injury from a faulty product. If the situation is more complicated, such as if you believe the manufacturer was aware of the failure or defect and failed to take care of it, you may be able to pursue a different route of action and receive more damages.
Another Driver's Liability
If you've been injured in a car accident that was not your fault, you may be able to claim the other driver's liability insurance. Generally, you should file a claim as soon as possible after an accident, because there are legal time limits on how long after a car accident injury you can make a claim.
Generally, you have three years to bring a claim for personal injury damages, but that deadline may be different depending on the state or country where the accident occurred.
So, How Long After a Car Accident Can I Claim Injury?
So, how long after a car accident can I claim injury? Injury claims resulting from a car accident can be made at any time as long as it is within the given statute of limitations. However, to ensure the best outcome, it is important to act quickly and seek medical attention immediately after the incident. 
Visit our blog for more articles.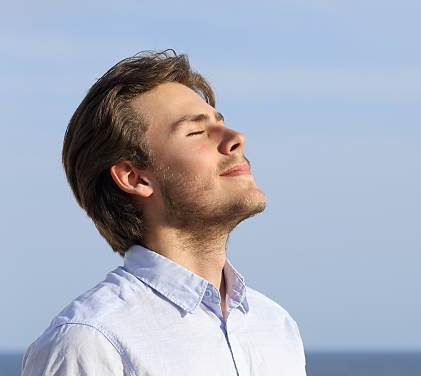 My name is Tom William a expert content creator and SEO expert having Proven record of excellent writing demonstrated in a professional portfolio Impeccable grasp of the English language, including press releases and current trends in slang and details.