Are you looking for the answer to the question, "How long does it take to clean a house?" This can be an important question as you juggle work and home life. Knowing how long it will take you to clean can help you manage your time accordingly.
Knowing this can also help you find the right cleaning company for your home. When you pay for a cleaning service, it's important to know that the time they need to complete the cleaning will be enough.
So let's dive into how long it takes to clean a house and how you can get a house clean fast.
Table of Contents
House Size
The primary factor that affects the time needed for cleaning a home is its size. A smaller apartment or a single-bedroom house will naturally take less time to clean compared to a spacious, multi-story mansion.
On average, for a standard 1,000-square-foot home, a thorough cleaning might take around 1.5 to 3 hours. However, larger homes can take considerably longer, sometimes reaching 5 hours or more.
Clutter
The level of clutter in your home has a direct impact on cleaning time. A cluttered living space can slow you down, as you'll need to move, organize, or even declutter items before you can clean.
To make cleaning more efficient, designate specific areas for items, invest in storage solutions, and regularly declutter to keep clutter to a minimum. If clutter becomes overwhelming, consider using a trash removal service to help you dispose of unwanted items.
Cleaning Frequency
The frequency at which you clean your home also affects how long it takes. If you clean regularly, say once a week or even daily, you'll find that individual cleaning tasks take less time because there's less buildup of dirt and grime. But, if you let cleaning tasks pile up over time, you'll spend more time and effort to restore your home to a clean state.
Consistent, routine cleaning is key to maintaining a neat and tidy house.
Assistance
Cleaning doesn't have to be a one-person job. Having help from family members or hiring a cleaning service can reduce the time it takes to clean your house. With more hands on deck, you can delegate tasks and tackle many areas simultaneously.
If you choose to hire a cleaning service, make sure to communicate your expectations and provide specific instructions to ensure a thorough job.
Cleaning Tools and Products
The type of cleaning tools and products you use can either speed up or slow down your cleaning efforts. High-quality cleaning tools and effective cleaning products can make your tasks more efficient, while old or ineffective ones may require more effort and time. Invest in quality cleaning supplies that match your specific cleaning needs to maximize efficiency.
How Long Does It Take to Clean a House? A Comprehensive Guide
The average time it takes to clean a house depends on various factors. From the size of the house and techniques used to the type of cleaning products and the number of people helping, the time needed can vary greatly.
Now that you know the answer to the question "How long does it take to clean a house?", why not challenge yourself to get it done more efficiently? Making it a habit and dedicating a specific day of the week to cleaning will help make the task more manageable. Give it a try!
Did you enjoy this article? Then check out our blog for more quality content!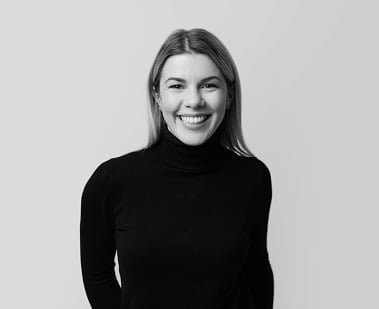 Nicole Ann Pore is a writer, an events host and a voice over artist. Travel, health, shopping, lifestyle and business are among the many subjects she writes about. Through quality and well-researched writing, she informs and even entertains readers about things that matter. She is also interested in film critiquing and filmmaking. Giving all the glory to God, Nicole graduated Cum Laude from De La Salle University Manila, Philippines with a Bachelor's Degree in Communication Arts.