When you're moving into a new office building, renovating your business space, or starting a new company, you probably don't give too much thought about painting the space.
It's just another item on a long to-do list, right? Think again! Paint color can influence the behavior (and emotions) of your customers and employees.
Now, painting doesn't seem like such an afterthought, does it?
That's why it's important to hire skilled commercial painters for your project. After all, your employees' productivity and your bottom line could benefit as a result.
So, how much should you budget for when hiring house painter?
Keep reading this guide to learn about the factors that impact commercial painting cost and the average cost to expect for your project. Paisley Painting is a top exterior painting expert in Orlando that you can trust
Factors That Affect Commercial Painting Costs
No two commercial painting projects are the same, so no two quotes are exactly the same either. The amount it costs to paint every wall of a large office building varies greatly from the costs to paint a small mom and pop store. 
That's because there are a number of factors that determine the total cost of a commercial painting project.
Square Footage
It should come as no surprise that the larger the space, the more expensive it is to paint. If budget is a concern, when thinking about your project, determine how much of the space needs to be painted.
Are you hiring commercial painters just because you want to change the existing wall color? Or, are you starting from scratch in a new place?
If you have a large commercial space, costs can add up quickly, so prioritize the changes that are most important to you.
Paint
The paint you choose also impacts the final cost of your commercial painting project. Consider the following:
All of these questions factor into the cost of paint alone. As a general rule of thumb, one gallon of paint can cover between 300 and 400 square feet of wall space.
Keeping that in mind, you can calculate an estimate of the paint costs based on the square footage of your space.
Materials
Of course, paint is not the only thing needed to complete a commercial painting project. When meeting with commercial painters, they should be able to give you a list of supplies needed for the project.
These materials might include:
Paintbrushes
Rollers
Paint trays
Painters tape
Drop cloths
Ladders
Depending on the vendor you choose, you'll either need to provide the materials for the project, or they'll supply the materials, factoring that into the total cost of their services.
Labor
As with any manual service you hire, you'll have to pay for labor costs in addition to other fees. When meeting with potential vendors, you'll want to ask about their average labor costs to help you when making your final decision.
The more experienced a painter and the more difficult the job, the more expensive the labor costs will be.
Generally, commercial painters charge for labor by the hour, and you can expect them to complete around 200 square feet of painting each hour, depending on the layout of the space.
Condition of the Commercial Space
What kind of building are you having painted? Is it a relatively new space that just needs a refreshed look? Or is it a bit of a labor of love?
If your space needs significant repair work or preparation before painting, that will cause the price of the project to increase.
Similarly, if it's a very tall building and you're getting the exterior painted, the difficulty of completing the project will be a factor in the final cost.
And, if your space has textured walls, remember that they'll require more paint to cover them, further increasing the cost.
Average Cost of Hiring Commercial Painters
Taking all of the above factors into consideration, it should come as no surprise that the average cost of hiring commercial painters can range quite a bit.
When you shop around for quotes, most commercial painters will give you a dollar per hour rate and a square footage rate. On average, you should expect to pay anywhere from $50 to $100 per hour and around $2 to $6 per square foot of the building.
Of course, those hourly figures will vary based on the difficulty of the project, the experience of the painters, and the other factors we detailed above.
Keep these numbers in mind when budgeting for the painting portion of your project.
Choosing the Best Commercial Painting Company
Now that you know the most important factors when budgeting for your project and the average prices to expect, you'll need to look for a vendor. Here are some best practices to follow when making your selection.
Read Reviews
Before hiring a commercial painting company, be sure to read through online reviews first. By reading both positive and negative reviews, you'll get an unbiased look at what you can expect when working with the company.
Check for License and Insurance Information
A reputable commercial painting company like Seattle painting contractor should be licensed and insured. By verifying this information before making a hiring decision, you could save yourself future headaches – and extra expenses.
Ask for Written Estimates
During any type of construction project, unexpected things can come up that affect the overall cost. But, by asking for a written estimate upfront, you can avoid extra hidden, add-on fees that some contractors try to slip in at the end of a project.
The Cost of Commercial Painting Is Worth It
As you've learned in this guide, hiring commercial painters can vary greatly in cost, based on your specific project details. However, it's worth it.
As a business owner, you have a million other things to worry about, so leave the details like this to the experts.
For more helpful business advice like this, browse through our other articles today!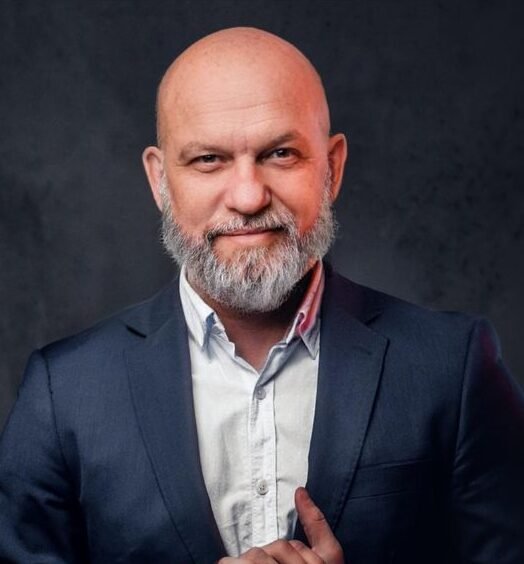 Rene Bennett is a graduate of New Jersey, where he played volleyball and annoyed a lot of professors. Now as Zobuz's Editor, he enjoys writing about delicious BBQ, outrageous style trends and all things Buzz worthy.