Video poker is one of the most popular casino games in the world. It combines the skill of poker with the luck of slots. It also offers players some of the best odds, as some video poker games have a positive expected value (EV). This means you can expect to win more than you lose in the long run if you play with perfect strategy.
But can you make a living by playing video poker? Is it possible to become a professional video poker player? The answer is yes, but it takes work. You need to have a combination of skills, knowledge, discipline, and bankroll to succeed as a video poker pro.
Table of Contents
What Is a Professional Video Poker Player?
A professional video poker player is someone who earns money by playing video poker games with a positive Expected Value (EV). This means they possess an edge over the casino, anticipating more wins than losses over time.
Rather than relying on luck or chasing large jackpots, these professionals utilize mathematics, logic, and strategy to make optimal decisions for each hand. They often employ tools and software to scrutinize various video poker games' pay tables, odds, and EVs.
While professional video poker players might not exclusively play video poker full-time, they often have other income sources or pastimes. They might also indulge in other casino games or gambling activities for enjoyment or profit. Regardless, they approach video poker with dedication, investing time and effort to hone their skills and enhance their outcomes.
What Are the Benefits and Challenges of Being a Professional Video Poker Player?
Being a professional video poker player has its benefits and challenges. Some of the benefits are:
You can make money by playing a game that you enjoy.
You can set your schedule and work from anywhere.
You can challenge yourself and learn new things.
You can meet other players and join a community.
Some of the challenges are:
You need to have a large bankroll and good bankroll management skills.
You need to deal with variance and swings in your results.
You need to cope with stress and boredom.
You need to avoid casino heat and restrictions.
What Are the Skills and Requirements To Become a Professional Video Poker Player?
To become a professional video poker player, you must have certain skills and requirements. Some of them are:
Knowledge – A thorough understanding of video poker's rules, strategies, pay tables, odds, and EV is critical. Familiarity with tools and software that help pinpoint and analyze optimal video poker games is also essential.
Skill – Proficiency in playing swiftly and accurately is a must, along with the ability to tweak your strategy based on varying game conditions and situations.
Discipline – Commitment to a set plan and budget is vital. Recognizing when to stop, whether ahead or trailing, can determine your success.
Bankroll Management -A substantial bankroll is necessary to navigate the inevitable ups and downs of the game. This should cover the game's variance, living costs, and tax obligations.
Personality Traits – Maintaining a positive mindset is crucial. Equally important are patience, determination, and strong self-discipline.
How To Find And Play The Best Video Poker Games?
To find and play the most advantageous video poker games, thorough research and scouting are essential. Here's how you can go about it:
Online Casinos – Seek online platforms known for offering video poker games with attractive payback percentages. There are numerous reputable online casinos known for their extensive video poker offerings.
Land-based Casinos – Certain cities in the U.S., including Las Vegas, Atlantic City, Reno, Biloxi, and Shreveport, are home to casinos renowned for their high payback video poker machines.
Positive EV Games – Opt for video poker variations that offer a positive Expected Value (EV) or one close to it. Some top choices include Full Pay Deuces Wild, Double Bonus, Double Double Bonus, Not So Ugly Deuces Wild, and Jacks or Better, each with its respective EV percentage.
Additional Features – Games with progressive jackpots or bonus features can further enhance the game's EV. Titles like Super Times Pay, Ultimate X, Spin Poker, Multi-Strike Poker, and Quick Quads are known for these added benefits alongside competitive EVs.
How To Manage Your Money And Emotions As a Professional Video Poker Player?
To manage your money and emotions as a professional video poker player, you must have good bankroll management and emotional control system. Here are some tips:
Establish Clear Objectives – Before you start, determine what you aim to achieve in your video poker sessions, both in terms of time spent and financial outcomes. Decide beforehand the maximum amount you're willing to lose and an ideal win goal.
Bet Wisely – Always wager a fraction of your bankroll, ideally between 0.5% and 1%, ensuring you're playing within your means. Avoid the temptation to make impulsive, high-stake bets.
Implement Session Limits – Pre-set win and loss limits to guide your gameplay. If you hit either of these limits or start feeling tired or emotionally compromised, it's time to step away.
Maintain a Record – Consistently track your gameplay results, including wins, losses, rate of play, and any errors you might have made. Regular reviews of this record can offer insights, helping you refine your strategy.
Pursue a Balanced Lifestyle – As enticing as the game might be, it's crucial not to let video poker dominate your life. Engage in other hobbies and maintain healthy relationships, ensuring a well-rounded and fulfilling life inside and outside the casino.
Conclusion
Becoming a professional video poker player is a big goal, but it's not simple. To be successful, you need several things. You must know much about video poker and how to play it well. You must also be disciplined, which means playing carefully and not letting emotions decide your moves. It's important to have enough money to play the game and to be a person who stays calm and thinks clearly.
Also, not all video poker games are the same. You should look for the best ones to play. And when you play, it's very important to manage your money well and control how you feel, especially when things don't go as planned. All these things are key to doing well in professional video poker.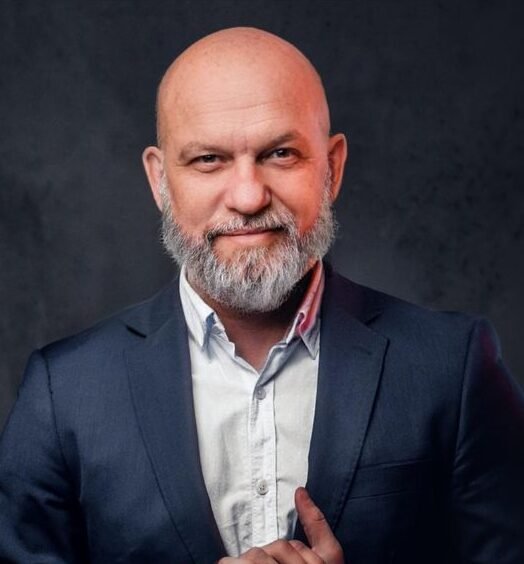 Rene Bennett is a graduate of New Jersey, where he played volleyball and annoyed a lot of professors. Now as Zobuz's Editor, he enjoys writing about delicious BBQ, outrageous style trends and all things Buzz worthy.