As of 2022, there are 31,196 tattoo artist businesses in the United States.
Tattoos are popular, and they look fantastic. But, you must realize that drawing a tattoo needs extreme caution. Your tattoo remains a permanent part of your body unless you contemplate removing it.
Yet, removing a tattoo is far more painful and expensive than getting it done correctly at first. As a result, you must be sure to choose a tattoo artist who best fits your needs. Choosing the best tattoo artist for your needs may be difficult.
It's not like walking into a random tattoo studio and having your tattoo done just like that. There are a few factors that you must consider before settling on an artist.
Here are some tips to help you in selecting the best tattoo artist.
Online Customer Reviews
When finding a tattoo artist, go to their websites and read the comments. See what previous customers are saying about them. Reading reviews helps you affirm your choice and avoid later disappointments, which would sometimes make you consider a tattoo cover up or a tattoo removal altogether to give way to better body art. 
Check Their License
Ensure that the person you choose is a licensed tattoo artist. Artists who learned their skills online or had short-term training should be avoided. Employing unskilled or inexperienced tattoo artists might expose you to health risks.
Determine If They Use Infection Control Measures
Examine the measures for infection control they have put in place. It is critical because proper treatment can help prevent some illnesses. Find out if they are using sterile equipment, clean gloves, and fumigated reusable machines.
They should use sterilized fresh needles for the procedure. Ask if they have undergone the bloodborne pathogens tattoo training. This is to help you avoid being exposed to viruses and bacteria during the procedure.
Ask Your Friends and Family for Recommendations
If your friends say they had an incredible experience with an artist, then pick that artist. Friends can also caution you about an artist with whom they've had a terrible experience. You can also inquire from coworkers and neighbors.
You can as well visit a famous tattoo studio in your location.
Understand Tattoo Pricing
Before comprehending the cost, most first-time tattoo clients become attracted to a design concept. To avoid last-minute shockers, do your homework on tattoo costs ahead of time. The prices for different types of tattoos vary depending on various factors.
They include the size of the tattoo, the design complexity, time, experience, and the artist's location.
Take Your Time
Don't rush into decisions. Enjoy the process of choosing the ideal artist and ensure you are satisfied with your choice. Remember, most tattoo artists are already booked or accepting new work during your inquiries.
A good tattoo artist is worth the waiting.
Choose a Tattoo Artist Best for Your Needs
You must research the best tattoo artist before you get a tattoo. Most people walk into any local studio without giving it careful consideration. The guides mentioned above will assist you to choose a tattoo artist with the best skills.
If you have enjoyed reading this article, you'll love our other Business, Entertainment, and Fashion blog posts. Check them out today!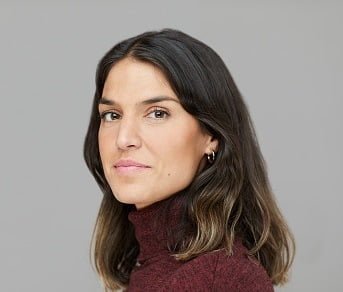 Lisa Eclesworth is a notable and influential lifestyle writer. She is a mom of two and a successful homemaker. She loves to cook and create beautiful projects with her family. She writes informative and fun articles that her readers love and enjoy.