Regularly cleaning your home's glass windows keeps them sparkling, increases their lifespan, and reduces fading. Of course, cleaning windows is easier if you're scrappily built, young, or have really really long arms.
Alas, we suggest using a squeegee and lint/dusting cloth for outside window cleaning as you can conveniently reach out to the windows to clean them. Are you not convinced?
We're going to show you how to clean outside windows you can't reach in this article. So stay with us!
Use the Right Tools
Invest in the right tools for the job. A telescopic window cleaning kit is ideal for high or hard-to-reach windows. These kits usually come with an extendable pole that can reach impressive heights and various attachments, including squeegees and scrubbers.
Alternatively, you can assemble your tools, including a sturdy extension pole and a scrubber or mop attachment. If your goal is to achieve streak-free results, consider a squeegee with an extension handle, making it easier to reach and clean every window corner.
Protect the Surroundings
Before you begin, protecting the area surrounding your windows is essential. Lay down drop cloths or plastic sheets to catch any dripping water and cleaning solution. This will prevent damage to plants, shrubs, or surfaces beneath the windows.
Wash the Windows
Now, you're ready to tackle the task of cleaning your hard-to-reach windows. Dip the scrubber or mop into your cleaning solution and begin scrubbing the window, starting from the top and working your way down. This approach minimizes streaking and ensures you cover every inch of the window's surface.
Pay special attention to any areas with stubborn window stains or the remnants of bird droppings, as they may require extra elbow grease to be removed effectively.
Squeegee Technique
After scrubbing, it's time to use the squeegee to remove the cleaning solution and water. Starting at the top of the window, pull the squeegee down in a straight line, wiping the blade with a clean, lint-free cloth after each pass to prevent streaks.
Overlapping your strokes slightly will ensure thorough coverage and prevent any unsightly streaks. When executed with care, this technique will leave your window glass nearly spotless.
Safety Considerations
When working with windows on high floors, safety must come first. If you don't feel safe or comfortable using extension poles or steps at heights, you should hire a professional window cleaning company like Illinois Valley Clean Team.
A professional cleaner has the skills and tools to handle tough situations safely. Hiring them can give you peace of mind while ensuring your windows are cleaned to a high standard.
Final Touch
To achieve a truly polished and streak-free finish, use a microfiber cloth or a lint-free paper towel to wipe the edges and corners of the window. These areas are often prone to streaks and water spots, and a final touch with a dry, clean cloth will give your windows a professional look.
Master How to Clean Outside Windows You Can't Reach
In conclusion, cleaning outside windows you can't reach may seem like a daunting task, but with these tips, it can be done efficiently and safely. Remember to prioritize safety and use the right tools for the job.
Now, it's time to implement these tips on how to clean outside windows you can't reach and make those windows shine! So, grab your cleaning supplies and get started today. Your windows (and your home) will thank you!
We hope this article was useful to you. If you enjoyed it, be sure to check out our blog for more great articles.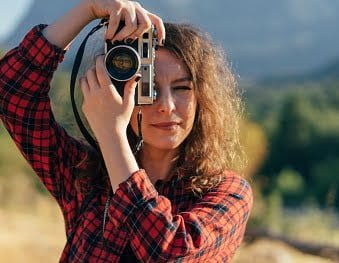 Andrea Parker is a reporter for Zobuz. She previously worked at Huffington Post and Vanity Fair. Andrea is based in NYC and covers issues affecting her city. In addition to her severe coffee addiction, she's a Netflix enthusiast, a red wine drinker, and a voracious reader.