Gone are the days when photos were merely ways to save memories. They are now ways of self-expression to convey stories to your audience. This is, of course, not easy to create.
Today's photographers have the additional task of editing the images to elevate their beauty. This can be achieved using post-processing tools like presets. One particular set of presets that has gained immense popularity among photographers of various genres is the Blvck Lightroom presets.
What Are Blvck Presets?
These presets are a collection of post-processing settings for Adobe Lightroom. If you have adjusted an image with a particular set of edits, you can save those adjustments to be used for other images. This will help you have a cohesive style across images and build your portfolio.
Blvck Lightroom presets have gained recognition for their ability to transform photographs, imparting a striking, bold, and often monochromatic aesthetic. The name "Blvck" itself signifies the essence of these presets – a sense of darkness, depth, and drama.
What makes them different from other black presets, you ask? Well, for starters, they can make any image look more elegant with depth and shadows. You can give your photos any emotions or moods you want by making them dramatic, mysterious, or even scary. Your audience can truly feel something when they see your clicks.
The Versatility of Blvck Presets
Lightroom presets can be applied to a wide range of styles, making them a valuable tool for photographers seeking to elevate their work. Some of these genres include:
Portrait Photography
These presets, with their deep contrasts and moody tones, can be used to create striking, high-impact portraits. They emphasize facial expressions, textures, and emotions in a way that color often cannot. Whether it's a close-up headshot or a full-body portrait, Blvck presets can add a touch of drama and sophistication.
Landscape Photography
Landscape photographers often chase the perfect light to create breathtaking scenes. The Blvck Lightroom presets collection can enhance these landscapes by intensifying contrasts, emphasizing textures, and adding a sense of depth.
They are particularly effective in bringing out the details in clouds, mountains, and forests, creating a cinematic feel that transports viewers into the heart of the natural world.
Street Photography
Street photography thrives on the raw and unfiltered essence of city life. The presets can add a sense of urban grit and drama to street scenes. They make street art pop, highlight the contrast between light and shadow in alleyways, and accentuate the expressions of people on the streets. The result is an edgy and evocative portrayal of the cityscape.
Fashion Photography
In the world of fashion, style and elegance are paramount. These Lightroom presets can be used to create fashion images that are both timeless and contemporary. They accentuate clothing textures, emphasize model features, and infuse a sense of high fashion. Whether for editorial shoots or portfolio images, these presets can elevate the overall aesthetic.
Fine Art Photography
Fine art photographers seek to create images that transcend the ordinary and become true works of art. Your Blvck Lightroom preset collection can be a valuable tool to achieve better results in this pursuit. Your image will become a fine work of art by itself!
They can help fine art photographers convey mood, mystery, and emotion in their compositions. By playing with light and dark, they can craft images that resonate deeply with viewers, inviting them to ponder the story behind the art.
Documentary Photography
Documentary photographers often work in challenging conditions, where capturing the essence of a moment is essential. The presets can help these photographers tell powerful stories by adding an emotional layer to their images.
Whether documenting social issues, environmental concerns, or cultural events, these presets can amplify the impact of the narrative. You can work with both low light as well as bright and harsh settings. The dark shades can bring out the finest details in any photo irrespective of its lighting conditions.
The Art of Fine-Tuning: Customizing Blvck Presets
Here's how photographers can fine-tune these presets to suit their specific vision:
Adjusting Contrast and Exposure
These presets often come with various contrast and exposure settings. Photographers can tweak these to achieve the desired level of drama and mood in their images.
Fine-Tuning Colors
While the presets are renowned for their monochrome aesthetics, some versions allow for selective color adjustments. Photographers can choose to retain specific colors or hues, adding an intriguing twist to their images.
Applying Graduated Filters and Brushes
The presets can be used in combination with Lightroom's graduated filters and adjustment brushes. You can make more precise adjustments by editing only specific parts of the images and leaving others as they are. It will ensure you are in complete control over the results of your editing.
Consistency and Creativity: The Power of Preset Collections
For photographers who want to maintain a consistent and cohesive look across their body of work, Blvck Lightroom preset collections offer a comprehensive solution. These bundles include a range of presets that cater to different styles and moods.
You can layer various presets, even those from other collections, while achieving the desired results within the Blvck aesthetic. This versatility allows photographers to switch between presets seamlessly while maintaining a unified visual identity.
In Conclusion
Using presets to create stunning visuals can always go a long way. As the importance and demand for photos keeps increasing, photographers can use these modern tools to create more impact.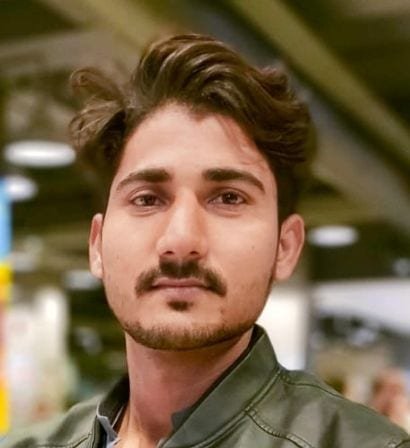 Arman Ali, respects both business and technology. He enjoys writing about new business and technical developments. He has previously written content for numerous SaaS and IT organizations. He also enjoys reading about emerging technical trends and advances.