It's every homeowner's worst nightmare: waking up in the middle of the night, only to find a steadily growing puddle of water making its way toward your bedroom. Leaks in a roof can be elusive and difficult to track down but don't fret!
With the right guidance, you'll know how to find a leak in a roof in no time! The key steps for finding a leak in a roof include assessing the damage and taking action to fix it.
Read on to learn more!
Identify the Source of the Leak
If you suspect that your roof is leaking, the first step is to identify the source of the leak. This can be tricky, as water can travel long before it drips through your ceiling. Try to think back to when you first noticed the problem.
Was it after a heavy rainstorm? If so, check for any obvious damage, such as missing shingles or holes in the roof. If you don't see any damage, the leak is likely coming from a flash point, which is where two different materials meet (such as at a vent pipe or chimney).
Check the Flashing for Damage
If the shingles around your vent pipes are cracked or damaged, water can seep in and cause a leak. To check the flashing, simply remove any shingles that are in the way and inspect the area for damage. If you see any cracks or holes, call local residential roofing services to help seal them up.
Look for Missing or Damaged Shingles
If your shingles are damaged or missing, it's important that they should be replaced as soon as possible. Not only will this help to prevent further damage to your roof, but it will also help to keep your home safe from the elements.
When inspecting your shingles for damage, look for any that are cracked, warped, or missing altogether. If you find any damaged shingles, remove them and replace them with new ones. It's also a good idea to check the nails that hold the shingles in place, as they may need to be replaced as well.
Inspect Gutters and Downspouts
Inspect your gutters for any visible signs of leaks or damage. Look for cracks, holes, or separations in the seams. Also, check for any loose or missing fasteners, and make sure that the gutters are securely attached to the roof.
Next, check the downspouts to make sure that they are clear of debris and not clogged. If they are clogged, this can cause water to back up and leak into your home. Look for any signs of leaks around the base of the downspouts where they meet the gutter.
If you find any leaks or damage to your gutters or downspouts, it's essential to get them fixed as soon as possible to prevent further damage to your roof.
Learn How to Find a Leak in a Roof Today
If you don't know how to find a leak in a roof, it can be tricky, but with the right steps and tools, it is possible. By following our guide on finding a leak in a roof you should now have identified where the source of water ingress is coming from so that you can take further action.
It is important to keep an eye on any repairs or maintenance work carried out as this will help ensure that future leaks are avoided. We hope this article has helped you understand the key steps when it comes to finding a leak in your roof.
Did you find this article helpful? Check out the rest of our blogs!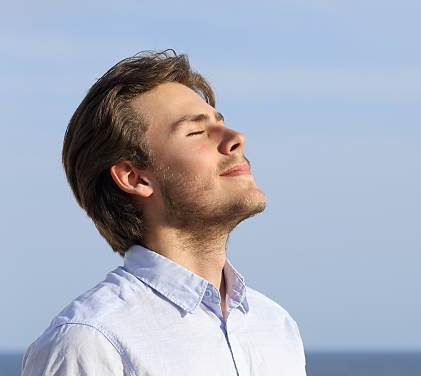 My name is Tom William a expert content creator and SEO expert having Proven record of excellent writing demonstrated in a professional portfolio Impeccable grasp of the English language, including press releases and current trends in slang and details.