How to Manage & Avoid the Side Effects of Ozempic Pen?
Novo Nordisk manufactures the active ingredient semaglutide under the brand name Ozempic, which is an injectable prescription medication to treat diabetes-related high blood sugar in adults with type 2. There have been a number of studies showing that Ozempic can improve cardiovascular health in people who have type 2 diabetes. However, Ozempic cannot treat type 1 diabetes or diabetes ketoacidosis.
The medication functions by mimicking the effects of a hormone called glucagon-like peptide-1 (GLP-1). It helps to lower blood sugar levels. While people buy Ozempic pen and experience success in controlling diabetes, there are some possible side effects to consider. Our goal in this blog post is to provide tips on how to avoid some of the most common Ozempic pen side effects.
Side Effects of Using Ozempic Pens & the Ways to Avoid These
1. Gastrointestinal Symptoms
Ozempic causes various gastrointestinal side effects, including constipation, diarrhea, nausea, and vomiting. These unpleasant symptoms result from Ozempic's slow movement of food through your stomach and intestines. This can occur as your body adjusts to the medication, especially in the first few weeks of taking it. Once your body adjusts to the medicine, this issue is usually a short-term problem that resolves itself.
How to Avoid Nausea & Vomiting When Using Ozempic Pen Injection?
The Ozempic dose is prescribed at a low dose and gradually increases over time to prevent this side effect. By starting at a low dose, your body gets used to it before the following dose increases. In order to reduce side effects, patients should take the medication every day at the same time. Avoid large or fatty meals, which can aggravate nausea and vomiting.
2. Low Blood Glucose (Hypoglycemia)
When you're taking Ozempic, it becomes a necessity to know the potential side effects of hypoglycemia. In this condition, your blood sugar drops too low, resulting in symptoms like dizziness, confusion, shakiness, and a fast heartbeat.
Ozempic pen injection causes this side effect by lowering your liver's sugar production and increasing your body's insulin production. Although this is an effective way to manage diabetes, it can sometimes cause an excessive amount of insulin to be released, causing your blood sugar levels to drop too far.
How to Avoid Low Blood Glucose Levels?
Monitor your blood glucose levels closely and follow your healthcare provider's recommendations for adjusting your medication dosage as necessary to avoid this side effect. Moreover, it would be best if you consumed regular meals and snacks as well as avoiding excessive physical activity without adequate nutrition. Taking these precautions will definitely help you avoid hypoglycemia when taking Ozempic pens.
3. Injection Site Reactions
An 'injection site reaction' is a possible side effect. But what exactly does it mean, and why does it occur? Injection site reactions result from the body's immune system reacting to a foreign substance (in this case, Ozempic).
Soreness, redness, & swelling at the injection site can result from this reaction. Although most subcutaneous injections result in this type of reaction, some people are more susceptible to occurrences due to factors such as skin sensitivity or insufficient injection techniques, even though it is by far the most common reaction to an injection. With this, to effectively navigate and mitigate potential side effects associated with the 2mg Ozempic pens, it's crucial to maintain open communication with your healthcare provider, adhere strictly to prescribed dosages, and stay vigilant about any unusual symptoms, ensuring a proactive approach to your overall well-being.
How to Manage Injection Site Reactions When Using an Ozempic Pen?
It is advisable to rotate injection sites and avoid injections in areas with lumps, bumps, and scars to minimize the risk of these reactions. Apply a cold compress to the site before and after injection to reduce inflammation. If you need help with how to administer your Ozempic correctly, you should consult with your doctor. Also, always ensure the injection site is clean before injecting.
4. Diabetic Retinopathy
One of the severe side effects of using Ozempic pens is diabetic retinopathy, which causes vision problems. As a result of increasing insulin production, this medication works to lower blood sugar levels and cause this side effect.
Over time, this can damage the retina as a result of the changes in the blood vessels in the eye. If you see any vision changes while taking Ozempic, consult your doctor. While controlling blood sugar levels is crucial to managing diabetes effectively, it's also important to watch for potential side effects.
How to Avoid Diabetic Retinopathy?
A strict dietary regimen designed to maintain blood sugar levels stable and careful monitoring of blood sugar levels is essential for avoiding these side effects. In addition, it is imperative to undergo regular eye exams and check-ups to detect any signs of retinopathy early on & prevent further damage from arising. Changing one's lifestyle and scheduling regular eye examinations can also reduce one's risk of developing diabetic retinopathy.
5. Risk of Getting Thyroid Tumors
It has been suggested that Ozempic may increase the possibility of thyroid tumors or medullary thyroid carcinoma, a type of thyroid cancer. If not detected early, thyroid cancer can spread quickly and be challenging to treat. Symptoms including difficulty swallowing or breathing, hoarseness, and others may result. Although these side effects are not typical for people who have previously been exposed to some radiation or have a family history of thyroid cancer, they are not uncommon either.
How to Avoid Risk of Thyroid Tumors?
If you are concerned about thyroid disorders, it is important to consult your doctor & discuss any concerns you have. Routine thyroid screenings to catch any abnormalities as early as possible. Although the increased risk of thyroid tumors is undoubtedly concerning, Ozempic has the potential to provide much-needed relief from diabetes symptoms. You can continue to use Ozempic safely as part of your diabetes treatment plan by remaining vigilant and monitoring your health.
If you follow these steps, you can easily avoid and manage the side symptoms caused by Ozempic Pen injection. One can buy Ozempic pen from the best Canadian online pharmacy and manage type 2 diabetes effectively and efficiently.
Conclusion
Ozempic pen is a valuable medication for managing type 2 diabetes and improving cardiovascular health, but one should be aware of potential side effects. Nausea, hypoglycemia, injection site reactions, pancreatitis, diabetic retinopathy, allergic reactions, and an increased risk of thyroid tumors are among the possible side effects associated with Ozempic.
However, by following a few simple guidelines & maintaining open communication with your healthcare professional, you can easily avoid these risks & enjoy the benefits of this medication. Remember, managing diabetes is a long-term journey, and your well-being is our priority. Stay informed, stay vigilant, and stay healthy on your path to better diabetes management with Ozempic pens.
---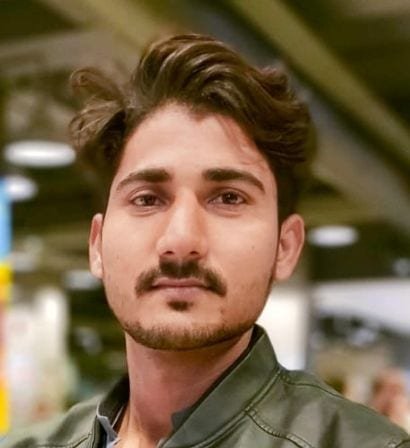 Arman Ali, respects both business and technology. He enjoys writing about new business and technical developments. He has previously written content for numerous SaaS and IT organizations. He also enjoys reading about emerging technical trends and advances.