To become a registered nurse (RN) in the United States is a rewarding career path for many international nurses. However, achieving this goal requires passing the NCLEX-RN exam, which can be challenging, especially for foreign-educated nurses. This comprehensive article will highlight the requirements for the NCLEX exam for foreign nurses and CES nursing, the application process, and essential tips to help you succeed in your journey to becoming an R.N. in the USA.
Requirements for the NCLEX-RN Exam for Foreign Nurses
Before diving into the specifics of passing the NCLEX-RN exam, let's first understand the essential requirements for international nurses seeking R.N. licensure in the United States:
Educational Eligibility: To be eligible for the NCLEX-RN exam, you must have completed an accredited nursing education program equivalent to a U.S. bachelor's degree in nursing (BSN). This program should include both theoretical and clinical components.
English Proficiency: International nurses must demonstrate proficiency in English by passing an English language proficiency test, such as TOEFL or IELTS.
CGFNS or CES Report: Most U.S. state nursing boards require international nurses to submit either a Commission on Graduates of Foreign Nursing Schools (CGFNS) Certificate or a Credential Evaluation Service (CES) Report from the Commission on Graduates of Foreign Nursing Schools. These reports verify the authenticity and equivalency of your nursing education.
Visa Status: You must have the appropriate visa status to work in the United States. Common visa types for foreign nurses include the H-1B or the T.N. visa for Canadian nurses.
Passing NCLEX-RN Exam: The ultimate requirement is to pass the NCLEX-RN exam. This standardized exam assesses the knowledge and skills necessary to practice safely and effectively as an entry-level R.N.
How to Apply for NCLEX-RN Exam as an International Nurse
Now that we've established the prerequisites let's discuss the step-by-step process of applying for the NCLEX-RN exam as a foreign-educated nurse:
1. Verify Eligibility
Ensure you meet all the educational, language proficiency, and visa requirements mentioned earlier.
2. Choose the State Board of Nursing
Select the U.S. state in which you intend to practice as an R.N. The requirements and application processes may vary from state to state.
3. Submit Educational Documentation
Send your nursing transcripts, degree certificates, and other required documents to the selected state's board of nursing. You may also need to provide your CGFNS or CES Report as part of the documentation.
4. Apply for Licensure by Examination
Submit an application form for licensure by examination to the state board of nursing. Pay the necessary application fees, which also vary by state.
5. Schedule and Take the NCLEX-RN Exam
Using your ATT, schedule your exam at an approved Pearson VUE test center. Prepare for the exam by studying relevant NCLEX-RN review materials.
6. Receive Your Results
After taking the NCLEX-RN exam, you will receive your official results from the state board of nursing. You will be eligible for R.N. licensure in that state if you pass.
7. Obtain a Visa
If you still need to, secure the appropriate visa status to work as an R.N. in the United States. Seek guidance from an immigration attorney or the U.S. Citizenship and Immigration Services (USCIS) for visa-related matters.
8. Apply for R.N. Licensure
Once you have successfully passed the NCLEX-RN exam and obtained the necessary visa, apply for R.N. licensure in your chosen state.
Tips for Passing the NCLEX-RN Exam as a Foreign Nurse
Passing the NCLEX-RN exam can be a formidable challenge, but with the right approach and preparation, you can increase your chances of success:
1. Thoroughly Review NCLEX-RN Content
Invest time in a comprehensive review of NCLEX-RN content. Utilize reputable review books, online resources, and practice exams to acquaint yourself with the exam format and content.
2. Enroll in NCLEX Review Courses
Consider enrolling in NCLEX review courses specifically designed for international nurses. These courses can provide targeted preparation and support.
3. Practice Time Management
The NCLEX-RN exam is timed, so practice time management during your study sessions and practice exams. Strive to answer questions within the allotted time to build your test-taking skills.
4. Focus on Weak Areas
Identify your weaker subject areas and spend extra time strengthening your knowledge.
5. Take Practice Tests
Take multiple practice tests to assess your readiness. Analyze your performance on practice exams to identify areas that need improvement.
6. Familiarize Yourself with NCLEX Format
Understand the format of NCLEX questions, including multiple-choice, multiple-response, and fill-in-the-blank items. This familiarity can boost your confidence on exam day.
7. Practice Critical Thinking
The NCLEX-RN exam assesses not only your knowledge but also your critical thinking skills. Practice answering questions that require critical thinking and prioritization.
8. Stay Calm and Confident
On exam day, stay calm and maintain your confidence. Take deep breaths and focus on one question at a time.
9. Review Test-Taking Strategies
Familiarize yourself with test-taking strategies, such as eliminating and answering the easiest questions first. These strategies can help you navigate the exam effectively.
10. Seek Support
Don't hesitate to seek support from fellow international nurses who have successfully passed the NCLEX-RN exam. They can offer crucial insights and advice based on their experiences.
Conclusion
Passing the NCLEX-RN exam as a foreign-educated nurse is a significant achievement that opens doors to a fulfilling nursing career in the United States. You can increase your chances of success by meeting the educational, language proficiency, and documentation requirements, following the application process diligently, and dedicating time to thorough exam preparation. Remember that success on the NCLEX-RN exam requires knowledge, practical test-taking skills, and a confident mindset. You can become a registered nurse in the USA with determination and the right resources.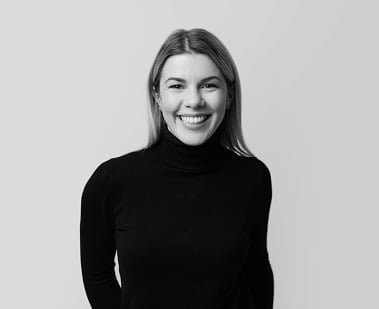 Nicole Ann Pore is a writer, an events host and a voice over artist. Travel, health, shopping, lifestyle and business are among the many subjects she writes about. Through quality and well-researched writing, she informs and even entertains readers about things that matter. She is also interested in film critiquing and filmmaking. Giving all the glory to God, Nicole graduated Cum Laude from De La Salle University Manila, Philippines with a Bachelor's Degree in Communication Arts.