Looking to remove a tree from your property but aren't sure how to go about it?
In experts' opinions, trees are beneficial additions to households. Removing a nonhazardous tree isn't necessarily a bad thing to do, but there are things to consider before you proceed.
Here are some things to consider before you pick a tree removal company.
Get a Free Quote From Local Service Providers
Doing some online research to get an understanding of the services that are available and the cost can be helpful. Additionally, you can contact local tree removal companies and get quotes to compare prices and services.
It is important to consider both the cost and the quality of the service when making your decision. Keep in mind that the cheapest option isn't always the best, so don't be afraid to ask questions.
Look for Customer Reviews Online
To pick a tree removal company, looking for customer reviews online is an important step. Start with researching the company and searching for reviews. If possible, speak with someone who has used the company for tree removal to learn about the tree removal experience before making a decision.
When searching online, many customers who have had experience with the company will provide feedback that can offer valuable insight. After you have read online reviews online, compare the different options for tree removal companies and their services.
Verify Their Insurance Coverage
When selecting a tree removal company, it is important to verify their insurance coverage. A reputable tree removal company will have liability insurance in case of any damage to your property or the surrounding environment during the tree removal process.
In order to ensure you are hiring a reputable business, request to see proof of their insurance coverage, such as a copy of their policy or an official document provided by the insurer. Confirm that the policy covers the services you are requesting and note the details of the policy.
Find Out About Their Available Services
When selecting a tree removal company, it's important to develop an understanding of what services they offer. Research various companies in your area to determine their range of services, such as pruning, trimming, fertilizing, and topping.
Also, inquire if they offer emergency tree removal services in the event of a major storm or hurricane. Additionally, ask if the company specializes in particular tree species. Beyond removal, some companies also specialize in stump grinding and land clearing.
Verify the Legitimacy of Any Company
Choosing a tree removal company should be a decision reached after careful consideration. Before making a decision, you should take the time to verify the legitimacy of any company.
Start with your local consumer protection agency and ask for licensing requirements, and verify their compliance with them. Then look up the track record of any potential company to ensure they provide quality customer service like Top Notch Tree Service.
Learn How to Pick a Tree Removal Company
Pick a tree removal company can be tricky, and it's important to make sure you pick the right remover. Make sure to research your options thoroughly and pick the company that checks all your boxes, and ask as many questions as necessary.
Did you find this article helpful? Check out the rest of our blog for more!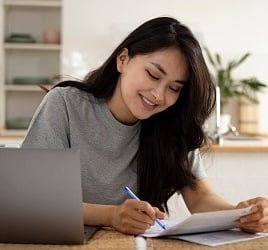 Amanda Byers is a graduate of Columbia, where she played volleyball and annoyed a lot of professors. Now as Zobuz's entertainment and Lifestyle Editor, she enjoys writing about delicious BBQ, outrageous style trends and all things Buzz worthy.